There is nothing more relaxing than walking into your safe space at the end of a long and tiring day – and that safe space is your home. Home sweet home! Your home should be a place of relief, relaxation, comfort and where you can leave all your worries behind.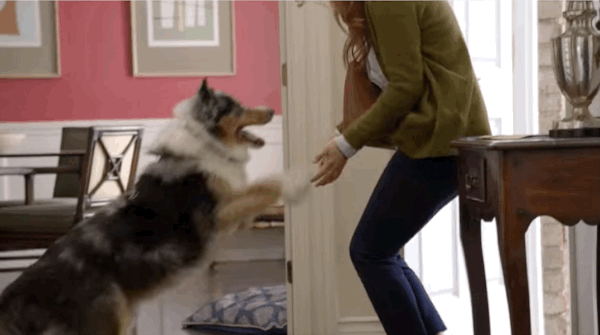 My favourite part of going home is being greeted by my dog – the only genuine living and breathing creature that is happy to see my nasty face after a long day. So, what makes a home peaceful? If you're walking into a place that you do not feel relaxed in, then that is definitely not a home.
If you've just moved in, or you're figuring out how to make your boring home a little more tranquil and serene, we've got a few helpful tips that you can utilise to transform your rather unsettling home into a peaceful place. After all, everyone deserves a place they can proudly call home!
First And Foremost, Declutter Your Home
Now, before we even start thinking of new ways to re-decorate the house, first, declutter everything that you REALLY DON'T NEED. You know exactly what we're talking about. Most people like to keep unnecessary items in their house and over-time, these items double in amount. They then start cluttering the house. You may find it difficult to throw some things away that you don't even need to begin with, especially if you're Asian – then the hoarding comes naturally.
But in order to achieve a more open-spaced home, some things have just gotta go. For instance, if you have unnecessary decor clumped in your living room – get rid of it. Chuck clothes you don't wear anymore from your closet – and you don't have to throw them away of course: you can give them to a charity or even sell them on online thrift stores. Clean out your kitchen – you never know if you've left expired food at the back of the fridge. All those newspapers, magazines and books that are just lying around – either allocate a specific spot for them in the house or recycle them.
Once you have decluttered, your home should look neater and tidier. That's the first step to creating a peaceful environment.
Rearrange Your Home
Next, remodel the house. By remodelling, we mean move the furniture around and find a suitable spot for them – make sure there's more sunlight and fresh air in the house. Fresh air and enough light ensures one is able to relax and feel more light-hearted, instead of the house being dark and closed-up. Take a look at the pictures below for some inspo.
On To The Decor…
1. Mirrors To Reflect Light
Mirrors add glamour to every room. Depending on the size, colour and arrangement of your house, find a suitable mirror to add as decor in your bedroom, living room and even kitchen. Mirrors are able to make any space more light and airy.
There are so many brilliant ways to make a mirror more exciting than just using a plain boring frame. Antique mirrors, for example, already add a certain charm to a room. Adding lights would make it seem more magical and having candles around the mirror would just make your house seem more peaceful and breathtaking.
A tip here is to place your mirror in front of your favourite view so it reflects the lovely vista.
2. Adding Houseplants
Something that adds to the breath of fresh air every morning is houseplants. Surrounding yourself with greenery is known to be helpful for your mental health. To achieve more positivity inside your home, try adding a houseplant in the corners of your house, bedroom, balcony and also the bathroom.
3. Aromatherapy
Be it scented candles, incense sticks, essentials or aroma oils – adding aromatherapy to your house will totes make the surrounding of your home calmer, serene and relaxing. And also, your home will always smell really good!
4. Cozy Yard/Balcony
Not many people truly understand the aesthetics and importance of a cozy looking balcony. Your balcony or yard should be an outdoor (sort of) hangout area for times where you need to free your mind and seek fresh air. Fill it up with plants and have a little seating area (depending on the size). Decorate the balcony however you like. Having tea while sitting out on the balcony, and enjoying the evening breeze and sunset is happiness like no other.
5. Meditation Area
Just as you have a work space, bedroom and dining space, create a small corner of the house in which you can meditate and maybe do some yoga or exercise. Meditation keeps one grounded and meditating in your home just spreads the calm and positive energy around. So, set up a personal space for meditation and fill it up with inspiring books, yoga items, incense and such. The meditation area can also be your healing space in the home.
We all have that one space where we like to cuddle up when things just don't go right, or our when our minds are a mess. So, do allocate a small space in your home for meditation purposes.
6. Your Bedroom, Your Sanctuary
The final step to achieving the peaceful home involves redoing your bedroom. It's where you start your day and where you shrug off your tiredness at the end of the day. Your bedroom should be your sanctuary, your safe space and something that defines who you are as a person. When you enter a bedroom that gives you the feeling of safety, relaxation and comfort, then that is definitely a peaceful and serene home.
Avoid making your bedroom messy and cluttered – the bedroom may be where you spend most of your time, so try to make it calm and clean so your mind is focused and relaxed.
There you go – easy tips that you can incorporate when redesigning your home to make it tranquil and serene.
More on lifestyle? Read these: