Shout out to all beauty queens! We've got good news in-store for you. Ps – it involves makeup!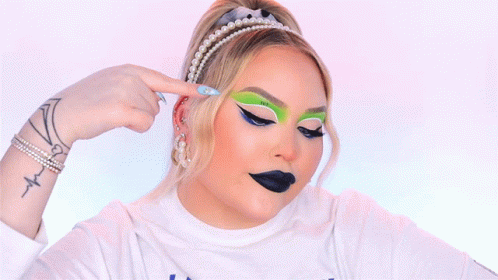 When it comes to cosmetics, gotta admit, most of us have a preference for multinational cosmetics brands because we believe they are more reliable than local products. But did you know that there are cosmetics brands from Malaysia that are equally as good as the ones from other countries? Yeap, you heard that right.
The days when foreign cosmetics brands dominated the local market is over. Today, there is an increasing number of domestic brands that offer not just high-quality cosmetics, but affordable price points. We've got a list of local brands that sell lipsticks and other makeup products you should totally look into!
1. Pretty Suci
Pretty Suci bills itself as the top halal beauty portal in the world, and for good reason – the company sells a wide range of cosmetics and even has a line of grooming items just for males. Its "Lipstick Hub" in particular provides a large assortment of lipsticks and other lip care products. Recently, Pretty Suci and Sephora worked together to create the "Aisha" range, which is available at any nearby Sephora outlet.
2. NITA Cosmetics
Aznita Azman established NITA Cosmetics with the primary goal of providing today's young ladies with an affordable selection of hypoallergenic cosmetics. Local customs, traditions and cuisines provide a distinct inspiration for each of her product lines. She even goes so far as to name them after aspects of our regional cultures, such as Cheongsam Matte Liquid Lipstick in Vibrant Orange, Kopi Susu Matte Liquid Lipstick in Chestnut Nude and Ais Kacang Matte Liquid Lipstick in Punch Nude. NITA Cosmetics also offers other beauty products for the face, eyes and even make up accessories.
3. dUCk Cosmetics
dUCk Cosmetics, which was launched with a bang by local #BossGirl and businesswoman Vivy Yusof, offers a wide range of makeup items, from eyeshadow palettes to hair mists. Initially, the business started from Vivy's love of branded scarves – and later expanded into cosmetics, bags and lifestyle products. It has a variety of matte and glossy lip colour options to choose from, and they're all paraben-free and filled with olive oil and Vitamin E for a healthy pout.
4. Fame Cosmetics
Since introducing the initial line of Matte Lip Cream products in 2015, Fame Cosmetics has gone a long way. The Matte Lip Cream products, which come in 15 fashionable colours, are a major favourite of many customers. The best part about them is that they are simple to use and their Matte Lip Cream products do not dry out the lips and last longer. In addition to their renowned Matte Lip Cream, they also sell moist cushions, eyeliners, and even pocket mirrors.
5. Sugarbelle Cosmetics
Sugarbelle Cosmetics has positioned itself as a wudhu-friendly cosmetics line that puts quality and security first since 2014. All of its products are devoid of parabens and animal testing, and active ingredients have the ability to restore skin. In addition to its best-selling matte lipstick line, the company offers a huge selection of perfumes, beauty tools, skincare items and healthcare products.
6. SO.LEK
The sister-brother team behind SO.LEK produced items that are wudhu-friendly, cruelty-free, permeable to water, breathable, and reasonably priced! The witty brand name comes from the Malay term "solek," which means "makeup," and the abbreviation for "So? Relaks!". Dahlia Nadirah started the halal-certified cosmetics company So.Lek Cosmetics because she wanted her business to honour her Malaysian ancestry while also serving budget-conscious beauty fans. Bestsellers include its soft-matte liquid lipsticks, which have hip Malaysian names, ranging from native fruits to musical instruments. Apart from lipsticks, SO.LEK also sells other cosmetics items, from halal nail polish to skincare products.
7. SimplySiti
SIMPLYSITI needs no introduction. After all, many Malaysian ladies adore this instantly recognizable local cosmetics brand, which was established by none other than award-winning Malaysian singer Dato' Sri Siti Nurhaliza in 2010. SIMPLYSITI has a wide selection of goods available, including skincare, fragrances, and cosmetics, all of which are inexpensively created from premium components. The must-have is their wide range of matte lipstick and lip gloss series. These products are readily available for purchase online, as well as through neighbourhood pharmacies like AEON Wellness, Guardian and Watsons.
8. Silkygirl
In Malaysia, it's difficult to meet someone who has never heard of SILKYGIRL. After all, you would encounter this brand in one way or another in major retail centres and even neighbourhood pharmacies like Watsons and Guardian. SILKYGIRL, which was introduced back in 2005, sells a variety of lipsticks and other cosmetic items such as eyeliners, eyeshadow and makeup removers.
9. Breena Beauty
Breena Beauty is a multi-tasking, results-driven collection created for natural glam beauty glow-getters and beauty minimalists. Breena Beauty is renowned for its incredibly soft vegan cosmetic brushes and the Blending Pearl, an award-winning local cult favourite makeup sponge. It was founded in 2015 by a Malaysian beauty enthusiast with the goal of offering cosmetic products that are acceptable, vegan, and cruelty-free to boost confidence without detracting from natural beauty. Their popular product is the Velvetcreme Matte Liquid Lipstick, which is available in 18 delicious colours. Breena Beauty also offers foundations, eyeshadow, beauty tools and more.
10. Velvet Vanity
The Malaysian Ministry of Health has given Velvet Vanity Cosmetics approval as the nation's first fully vegan, cruelty-free cosmetics line. Glo With The Flo, a two-in-one, water-based tint that can be applied to the lips and cheeks for a highly-pigmented flush, is their best-selling product. They also have other lip products like the Super Slim Stick Glide-On Lipstick, Liquid Matte Lipstick and Glossy Glo Lip Oil.
More on makeup? Read these:
Make Your Bootiful Face Brighter Than Your Future With NYX's Jumbo Eye Pencil
MACnificent: Blackpink's Lisa and MAC Cosmetics Unveil "MAC x L" Collection