It wasn't until 2010 that humankind had the audacity and ingenuity to attempt to affix crystals to their genitalia. We suppose piercings and tattoos were becoming passe, and glittering pubes were the next big thing.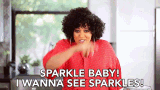 You heard right – "bedazzling" your genitalia. Vajazzling, also known as glitter pubes, is accessorising women's pubic area. It's not all that new and dates back to 2010. Word on the street is that years ago, Jennifer Love Hewitt made millions of people aware of the concept of vajazzling, which is the practice of replacing a small amount of hair in that area with a sparkling crystal flower or heart. Thanks to her, the practice is somewhat popular, even today.
What does vajazzling involve? 
For those of you who are not familiar with this term (duh, cause' we're Malaysians!), the words "vagina" and "dazzling," which can be translated as "glamorous" or "dazzling," make up the term "vajazzling."
It basically means decorating your pubes with rhinestones. But it's not like you simply add stones to your pubes, making it a magical forest full of sparkles. In order to get the perfect vajazzle, your pubic hair has to go. Some salons use individual gems, while others might employ temporary rhinestone tattoos. But it all depends on what style you want.
Pretty sure vajazzling isn't a Malaysian thing, and even if they offer this service, it'll probably be available in tattoo parlours or certain beauty salons. But you don't have to go hunting for a spot to get your pubes done, cause' you can actually do it yourself! All you have to do is get a bikini wax and wait 24 hours before adding your bling.
There's no pain to the entire process. After all, it's just sticking a bunch of rhinestones on the skin. The texture is something like rhinestones used for the back of mobile phones.
Okay, so now you know a little about vajazzling. But there's more to it. We've listed 5 things you'd definitely want to know if you're having thoughts about getting glitter pubes.
1. Temporary glitter tattoos are used in some salons to "vajazzle."
It is much simpler to do this than to simply glue on each crystal, because the adhesive is already attached to the design. All you have to do is peel and paste. And you're done. If you want to create a specific design or make some alterations to it, then you'll probably have to do it one by one. Also, the glue used is similar to eyelash glue.
2. After waxing, you should wait 24 hours.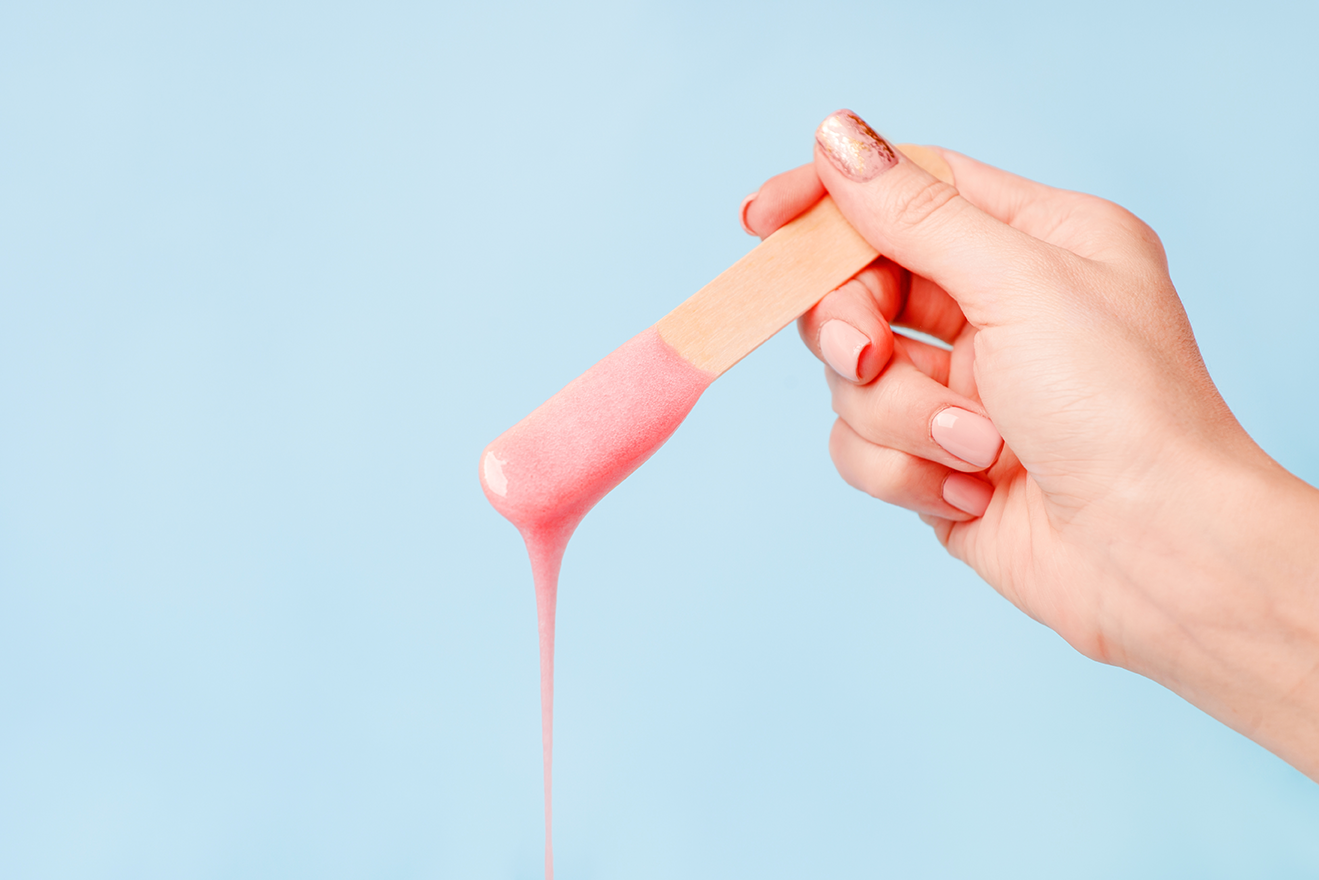 The region you are vajazzling must be hair-free because the adhesive won't attach to hair. You also shouldn't vajazzle right after waxing because that area is sensitive. As a result, you should try to wait 24 hours or till the redness subsides before getting vajazzled.
3. It's a quick process
In an ideal situation, the temporary tattoo would effortlessly peel away from the background and the sparkles would require little to no individual filling. If so, the entire process should only take a few minutes. However, you should allot additional time in your timetable if your design is more intricate.
4. Vajazzling is not only for vulvas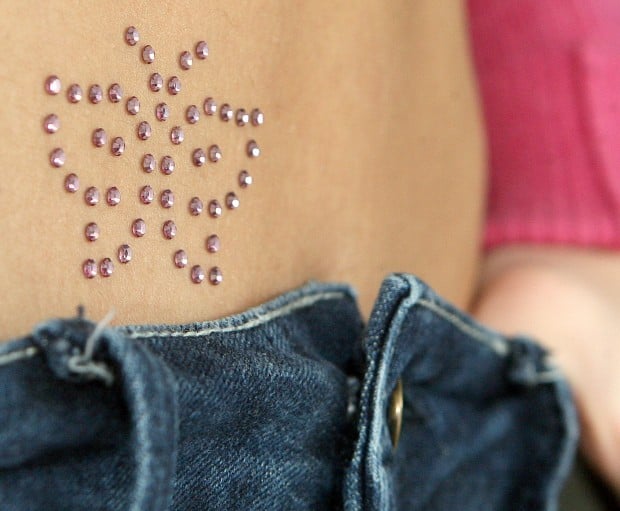 Vajazzling is not specifically made for vulvas. Some people place the bling along their bikini line or on their hips. Also, the bling is not just for those with vulvae. There's also 'pjazzling', where the male buttocks or bikini line can be "jazzed up" too.
5. Tight undies matter
After all the hard work and time spent, pretty sure you don't wanna ruin the bling. It is recommended you wear tight underwear right after your 'jazzle' session. This will avoid any fabric from being tangled up with your jewels. Also bear in mind that the longevity of your jazzled vulvae very much depends on your activities. The design can remain for up to 7–10 days. However, factors including how much sex you have, sweating, physical activity, and lotions will determine how long your gems stay in place.
You may still have two big questions about vajazzling: what's the point of it, and is it safe?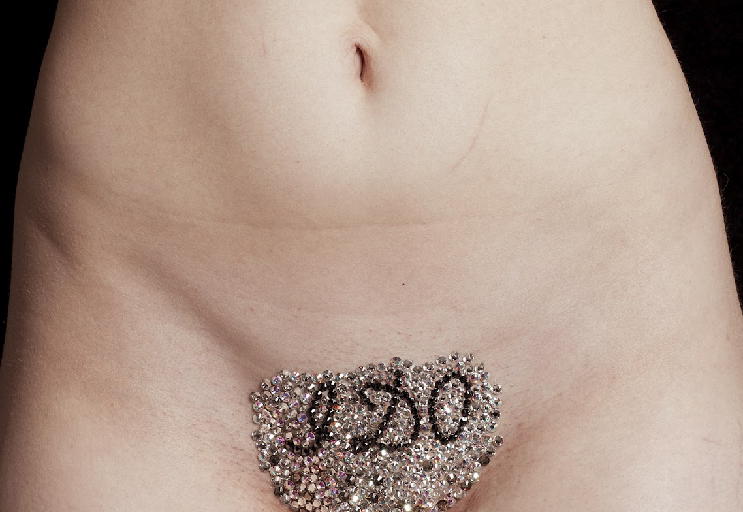 To be honest, vajazzling doesn't serve any purpose but to sit on your pubes and look pretty. If you're asking whether there are any advantages in terms of sexual pleasure, the answer is no! Vajazzling's purpose is to adorn your pubic area, much like a landing strip, but with much more glitz. But c'mon, your pubes need a little appreciation and making it pretty is one way to do it.
About safety. As mentioned earlier, vajazzling is like mobile phones stickers. Which means they're perfectly safe. However, there might be a teeny bit of risk involved. Before you get vajazzled, you'll need to shave your pubic area. And like all waxing and hair removal procedures, the area becomes sensitive and vulnerable to infection.
So, the only risk here is if the glue used to adhere the crystals is applied immediately after hair removal, as this might cause allergic responses and infection. And that's not all. If your partner's position causes the crystals to rub against your skin during sexual contact, there may be bruising or cuts from the crystals themselves after the encounter. Best advice – wait after waxing and be cautious during sex.
Apart from all that, have fun in your glitter pubes!
More on wellness? Read this:
https://lipstiq.com/accessories/199567/healing-crystal-bras-yup-and-theyll-spice-up-your-love-life-too/