Have you sexted before? Or are you in the midst of a sexting relationship? Wait, do you even know what sexting is? Well, you shall worry no more, because this is your ultimate guide to sexting. If you're like me, and you've never had the sex talk with your parents and always look to the internet for advice, you might have Googled a little too much about sex. And it's fine – you'd rather learn through the internet than not know anything about it. So, this time, it's about sexting. Pretty sure you've heard of this before. Sexting is a practice almost every age-group couple takes part in. But mostly, youngsters.
We youngsters are just a straight-up horny mess and if you live a few miles away from your boyfriend, you would have ventured into sexting. And if you're new to this, then here is everything you should know, as well as be cautious of, when sexting.
What Is Sexting?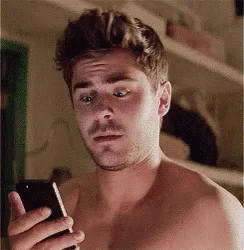 To properly define this, sexting is the sending, receiving and forwarding of sexually explicit messages, photos and videos through mobile phones from oneself to another person (preferably a significant other and not just some random stranger on the internet). Sexting is considered a relatively common practice among teens. However, one should be extra careful, especially when it's over mobile phones and computers. Sexting is considered as sexually active without the actual confrontation of the penis and vagina.
Sexting is usually when you and your lover are comfortable in sending dirty texts or sexual messages. The term itself is a combination of sex and texting. You and your lover can sext and you can even reach climax on your end of the phone. Weirdly, sexting is also looked at as a means of romantic communication. It's also a way to stay connected to your partner when not physically in touch. And if you refrain from any direct sexual activities, sexting is a great way to still explore other forms of sexual activities with your partner.
Sext Guide 
So, how do you sext?
1. Perfect Timing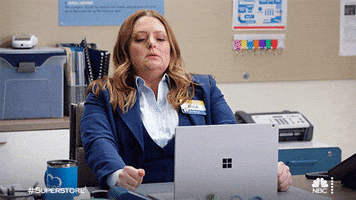 You don't want to be sending a nude when your man is in a meeting with his colleagues. Not a good time to wake his manfriend up. And if your man is a jerk, he may even show your nudes to his friend sitting beside him. It's best to be aware of what your partner may be doing at that moment before you initiate any sexting at all. The best moments are later in the night when the both of you are back home in bed and are fully focused on communicating with one another. And maybe then can you get your horny a** sext-laid.
If you really aren't sure of what your partner may be doing and you cannot control your sexting urges, you can always hit 'em up with the "hey, you busy?" text to make sure the coast is clear.
2. Take It Slow And Go With The Flow 

If you're absolutely clueless on how to start sexting, here's how: Sexting is all about building up to the moment of excitement. Start by letting your partner know that you are ready to play, without actually giving it away. For instance, sending a photo of your cleavage with some steamy text can get your partner's attention. Make your partner aware that this conversation may escalate if he replies to you. When your partner seems interested in the conversation, take it from there and send texts like "I can't stop thinking about what we did the other night" and stuff like that. This should already be stirring both of your imaginations in the same direction, if you know what I mean.
3. Stay In A Role
When sexting, especially if you initiated it, as much as you want to get dominated by your man, you must remember that you are in control. You have a role to play and that is a freaky, playful and horny partner that is currently in dire need of attention. The text messages, the photos and voice messages you send need to paint a fantasy for your partner as well as arousing them to ultimate satisfaction.
4. Golden Rule – Never Go Out Of Your Comfort Zone
Sex is indeed all about exploring. But in times like these when you're actually doing it over the phone, being safe is far more important. Only commit to what you're comfortable with. There are levels of sexting, from subtle sext messages to wilder actions which include nude selfies and video calls. Whatever level of sexting you may be on, just remember to be comfortable with what you're doing.
5. It's All In The Effort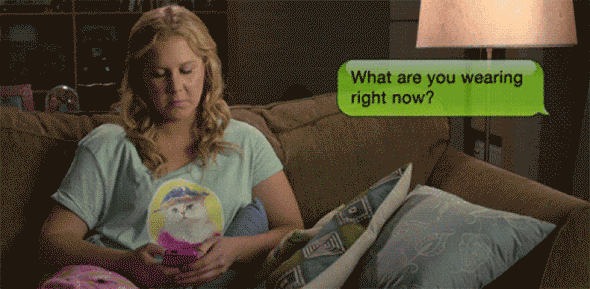 Sexting is all about the visuals and how much your visual efforts is able to arouse your partner, who's sitting on the other side of the phone. In other words, your photos should be able to make your partner go wild in their imagination. It's more fun like that. Take photos or videos from angles that reveal the erotogenic body parts, like your thighs, booty, tits, pelvic area and abdomen. Also, get provocative as you want with these photos – anything to make his manfriend stand so your sexting can pick up pace.
6. Emoji Sex Code
This is very important if you want to enter the sexting game. It's like a secret code to let your partner know that you're about to get freaky as sh*t. Emojis can be used to make sexual insinuations that help communicate your intentions without you uttering a word. I mean, I'm pretty sure you're aware of certain emojis that serve other purposes. Like the eggplant emoji isn't really an eggplant. In the world of sexting, it refers to a penis. And a pussy cat emoji isn't a regular cute emoji, it refers to a vajayjay. The emoji that has the tongue sticking out, speaks of desires, and the one with raindrops indicate 'being or getting wet' or ejaculation.
7. Communicate Your Fantasies
If you never feel comfortable talking about your kinks and fantasies in front of your partner, then sexting will be a huge help for you. Sexting is the perfect opportunity to let your man know the type of kinky sh*t you're into and your wildest bed fantasies. Believe it or not, sharing these extremely confidential details over sexting will actually strengthen your bond with your partner. So, open up and share your dirty secrets and see where those dirty secrets can take your sexting to.
Risks Of Sexting 
You may be a mature adult and think you know what you're doing, but sexting has its own consequences when not done carefully. If you really love sexting, then you just gotta make sure you're doing it as safely as possible. Here are some ways sexting can mess you up:
Blackmailing – when your nudes are owned by someone you thought you could trust, but it turns out to be a blackmail tool that they can use to their advantage OR if your phone is hacked and those photos end up in the wrong hands.
Emotional Health – there is a high possibility that your nudes can actually be misused against you and be posted on illegal websites which can negatively effect your mental health.
Open to bullying – cyberbullying or harassment can take place when your nudes are exposed to the public.
If you do decide to sext with your significant other, do it on the basis of understanding that those nudes and explicit messages are not to be shown to anybody else and are solely for personal pleasure.
More on sex? Read these:
https://lipstiq.com/wellness/sexual-health/200730/post-sex-stuff-you-should-do-for-a-healthy-vajayjay/
https://lipstiq.com/sex/202247/boinking-positions-thatll-get-you-orgasming-faster-more-intensely/