When was the last time you visited East Malaysia? If it's been a while, or if you've never been there, guess what? Now, you can get a true experience of the gateway to Bornean adventures in Sabah and Sarawak right here in Kuala Lumpur!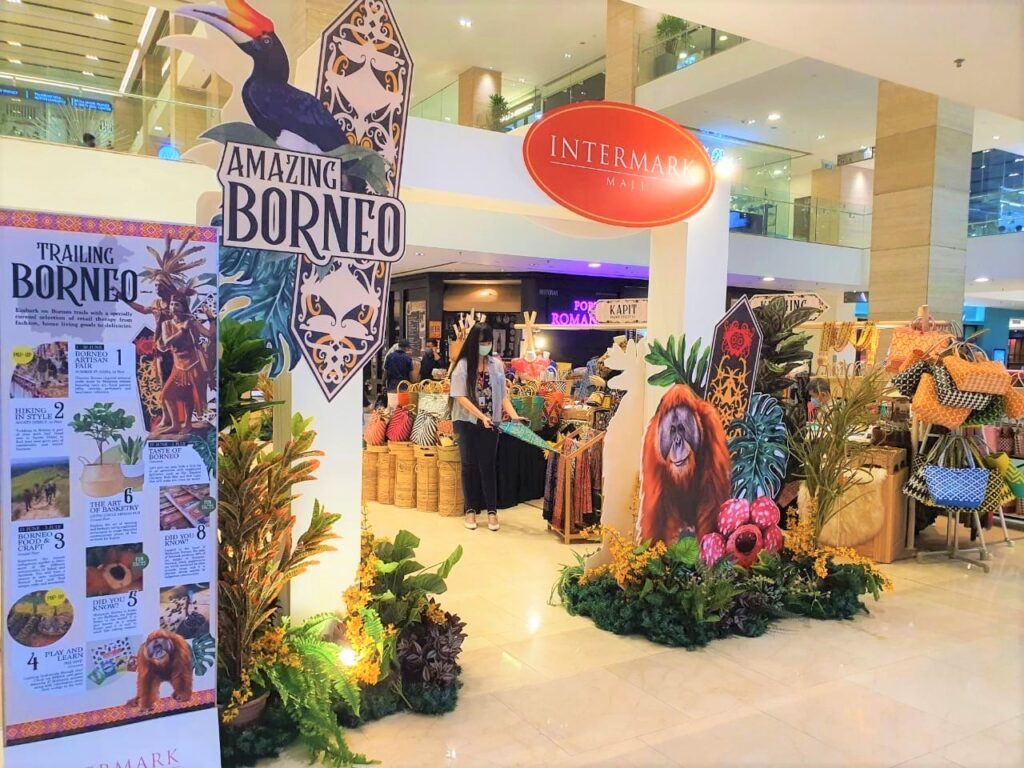 For the very first time, Intermark Mall, in collaboration with Borneo Street KL, presents "Amazing Borneo" – a showcase of the exciting culture of Sabah and Sarawak through authentic tribal wear, musical instruments, intricate handicraft, and of course, captivating edibles. Presenting shoppers with a unique and authentic experience, "Amazing Borneo" aims to promote and preserve the indigenous culture of East Malaysia in conjunction with the start of the new season after the Gawai harvest festival in June.
From basket weaving to how to make kek lapis Sarawak, this educational exhibition with engaging workshops, cultural performances and handicraft booths at the Amazing Borneo Gallery, offers a touch of Borneo to shoppers' experience at Intermark Mall. The exhibition will be held on the Ground Floor of Intermark Mall from now till 3rd July 2022, and admission is free.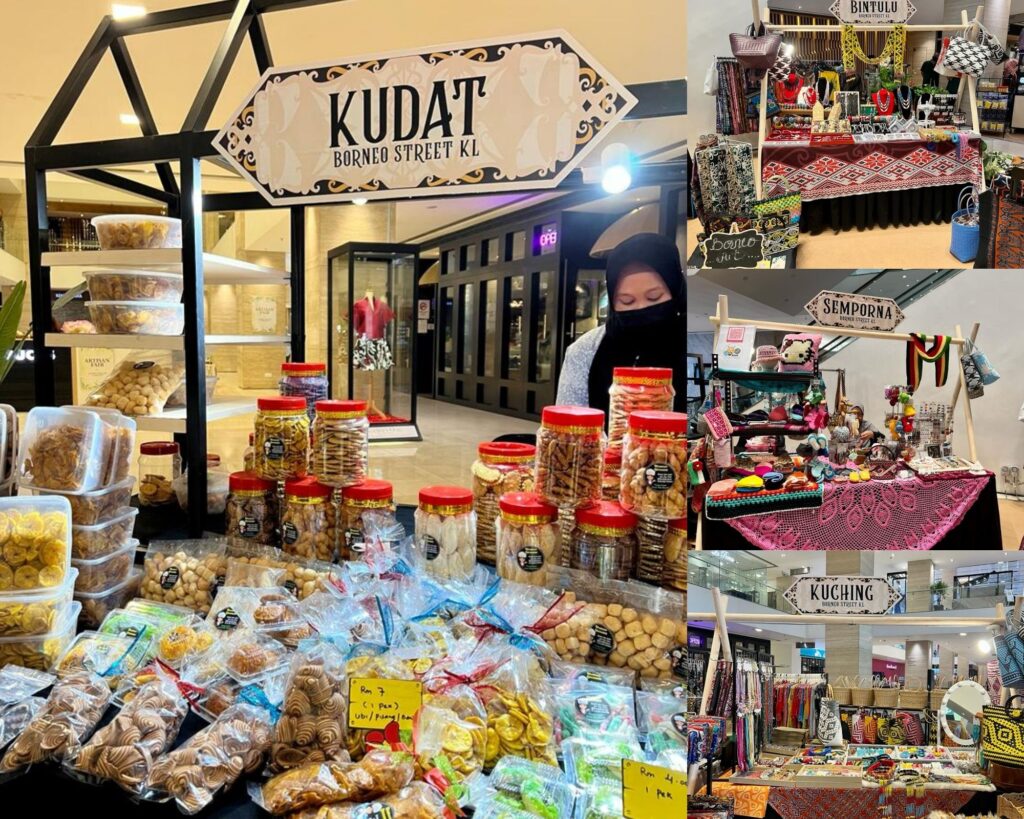 There's plenty of Borneo-inspired shopping to indulge in! In the central plaza on the ground floor, there are stalls named after well-known places in East Malaysia that sell all kinds of traditional handicrafts, local seasonings, and delicacies from East Malaysia, including Sarawak's famous kek lapis that comes in a variety of flavours. There's also handmade accessories, keychains and outfits that are really eye-catching.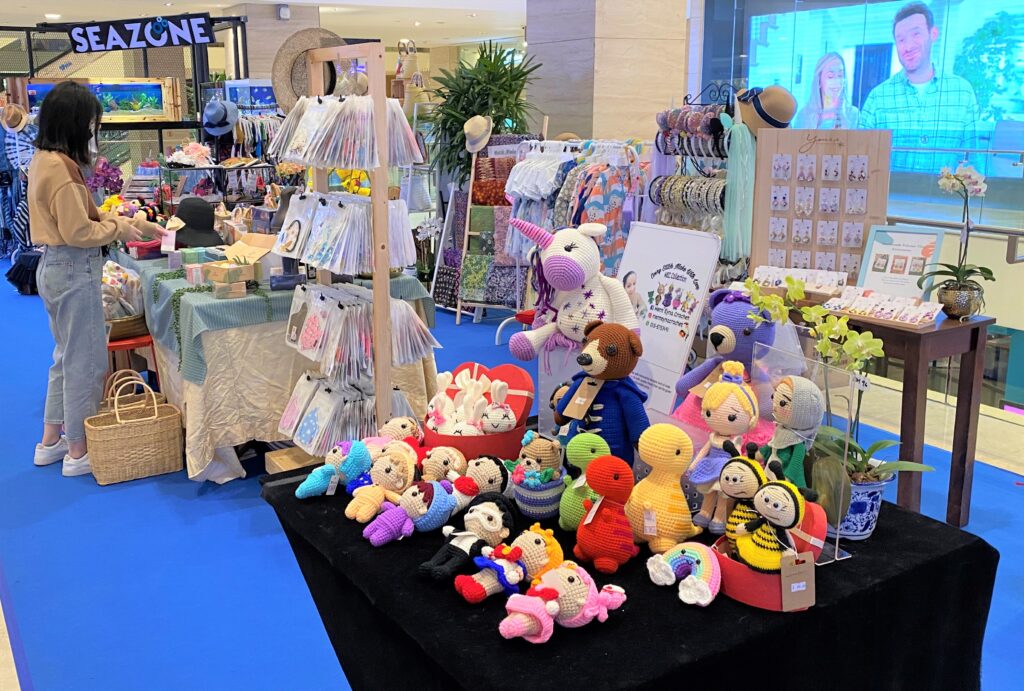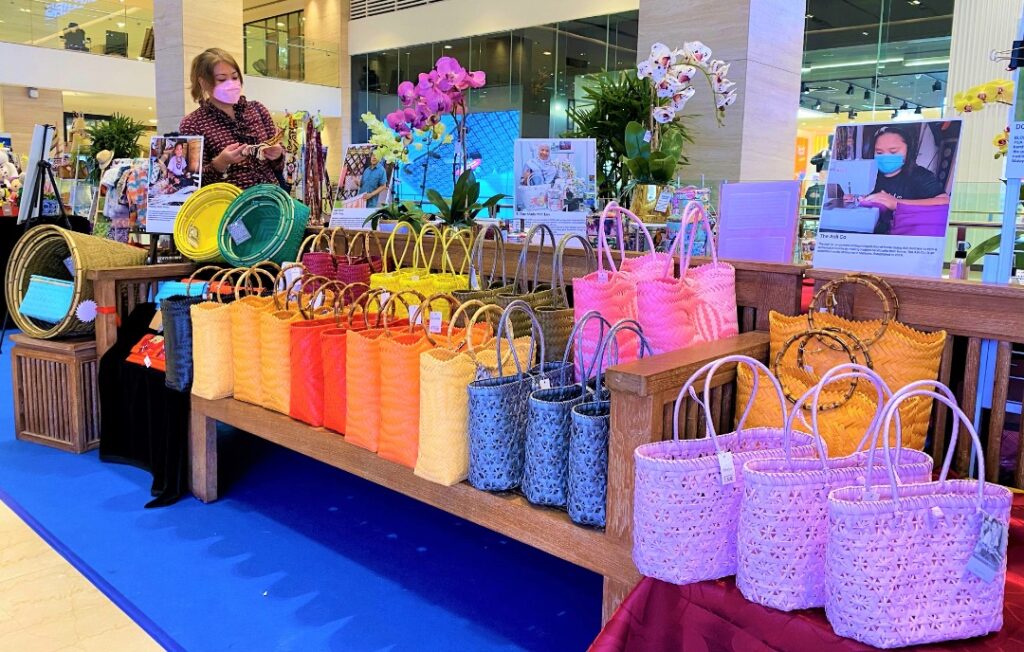 For a bright assortment of traditional crafts and summer needs, shoppers can visit the Borneo Artisan Fair by Summer by Aisha on the 1st Floor. For ethnic woven homeware such as rustic rattan baskets, find them at Living Circles Concept, Concourse; and if all this talk of Borneo has inspired you to get outdoors and into the East Malaysian rainforests, Sports Direct, 1st Floor, has all the outdoor equipment you need for an adventure!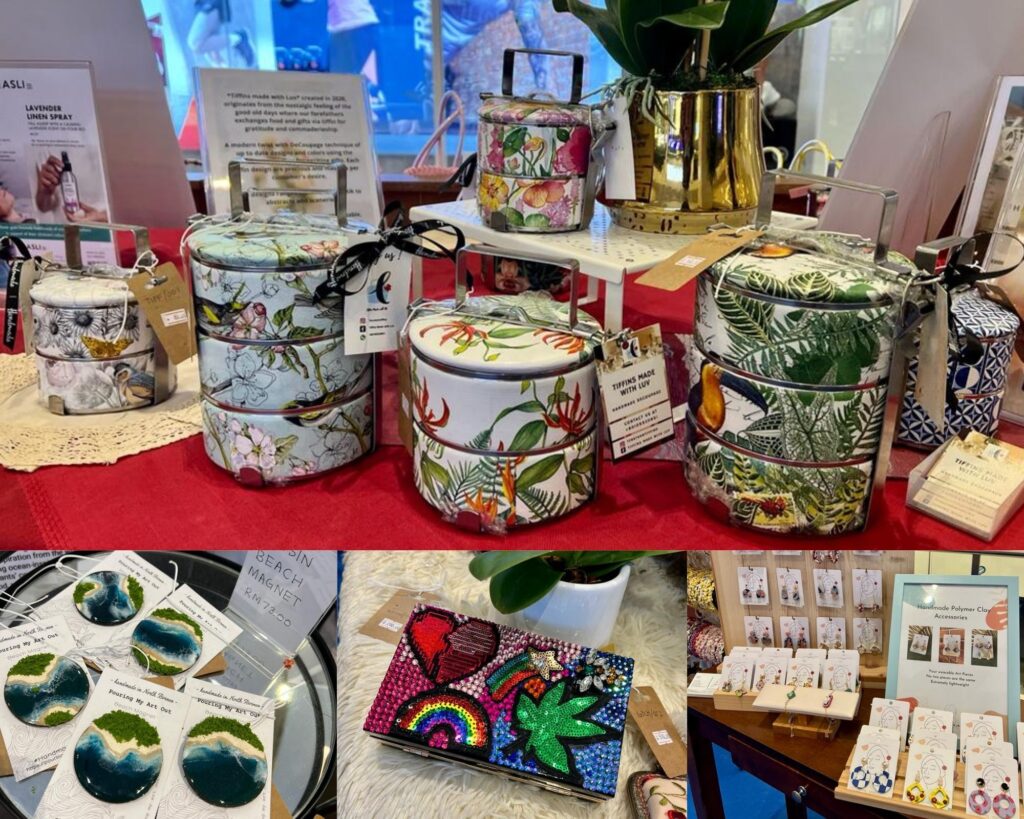 There are also crafts made by Malaysian artisans featuring resin art, hand-painted tiffin, orchids, perfumery and beachwear collections.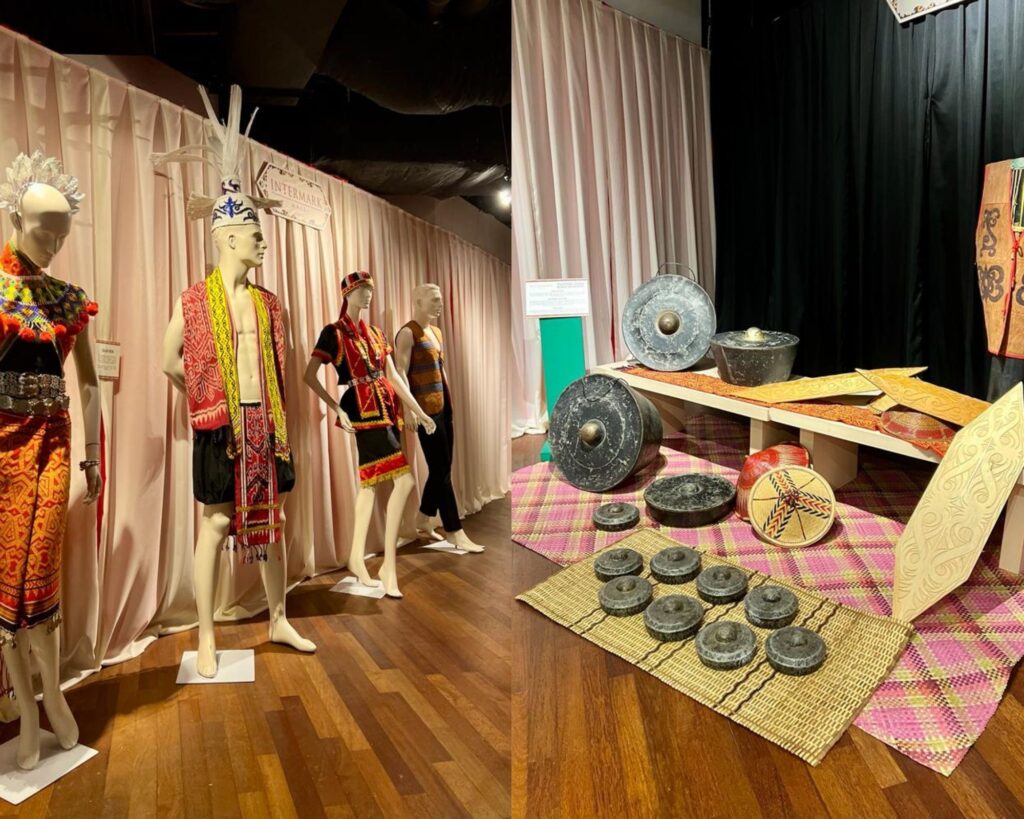 Not just that, there's also a small Borneo pavilion with traditional ethnic clothes, musical instruments, and costumes of the Iban and Kadazan ethnic groups on display to help visitors better appreciate local ethnic cultural traits.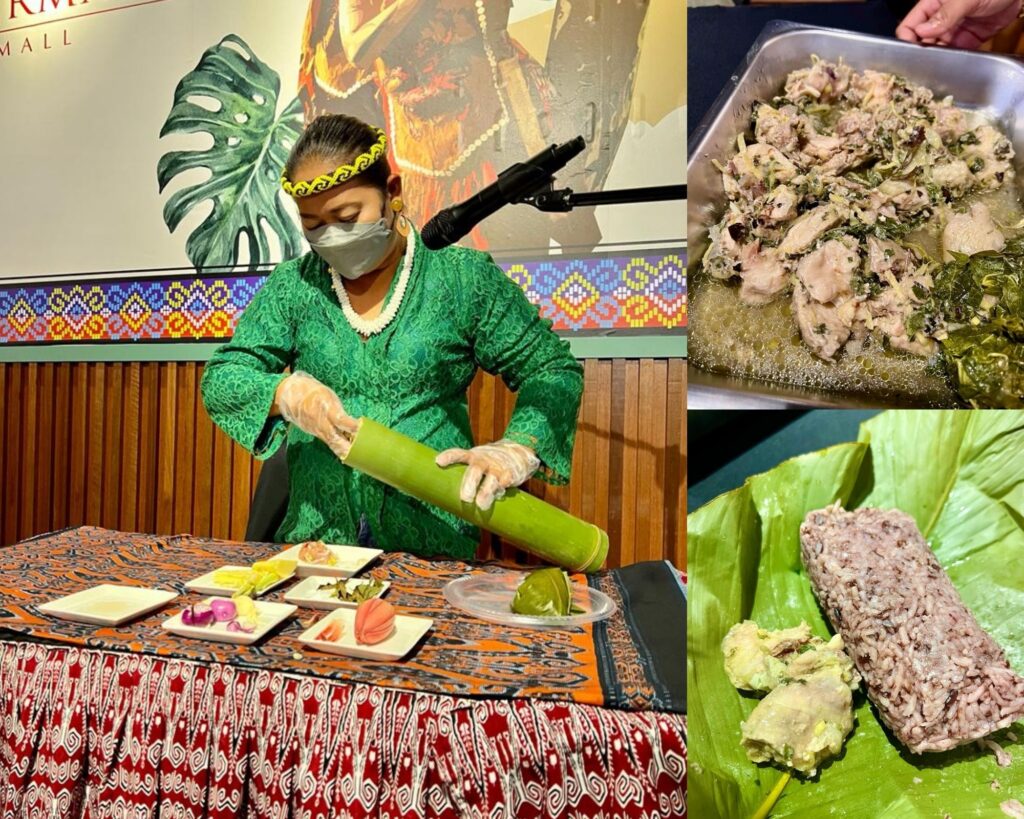 There will also be demonstrations of how to make the native Borneo dish, manok pansoh, at particular times. Manok pansoh is a distinctive Iban meal, owing to the nature of the chicken meat and other components, which are cooked in bamboo with only a few ingredients and served with rice. An interesting thing about this dish is that no water or any sort of liquid is added to the bamboo. All that liquid you after cooking is entirely from the bamboo itself.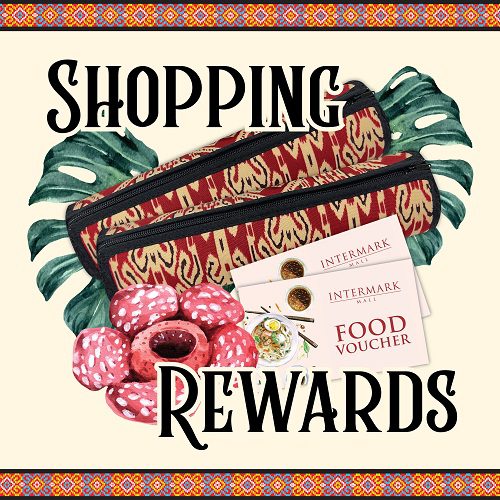 Customers who spend RM250 or more in a single receipt at the Customer Service Desk, Ground Floor, will receive an exclusive Borneo print stationery pouch or a F&B coupon.
So what are you waiting for? Come indulge in this amazing Borneo experience at Intermark Mall while you still can.
For more information on Intermark Mall's Amazing Borneo Gallery and its workshops, visit intermarkmall.com, or check for real-time updates via Facebook, Instagram, or contact Customer Service at 03-2166 8170
More on shopping? Read this:
SHEIN Launches EvoluSHEIN Clothing Line & 6.6 Mid-Year Sale!