TV shows have always been an easy escape for me. I find myself going back and re-watching the same TV shows whenever I feel down. It's not necessarily the plot that makes me revisit these shows, it's more like the feelings I associate with them. From cartoons to TV sitcoms, most of you would probably have a TV show that just gives you all the nostalgic feel-good feelings you need! If you don't, however, this list is for you! I've compiled a list of feel-good TV shows that you can watch now and make your day a little bit better, so let's dive in!
Brooklyn Nine-nine
This series follows the witty Detective Jake Peralta and his lovable colleagues at the NYPD's 99th Precinct. It's funny, unproblematic and self-aware, which is why this show has always been a go-to for me whenever I want a good laugh! You'll fall in love with the characters instantly, thanks to the charismatic performances of the actors.
The Good Place
I personally LOVE learning about philosophy, and this show is all about it! Don't worry – though it talks about philosophy, it's super interesting as well. The writers are able to tackle serious topics related to life and death, morality and friendships, but in a light-hearted and comedic way. Plus, I'm a sucker for romance, and this show has one of the cutest couples EVER!
Queer Eye
What's more feel-good than watching five lovable zaddies give someone the makeover of a lifetime!? NOTHING! Every time I've watched an episode of this show, I've cried (happy tears!). In other words, this show feels like a warm hug. It will make you laugh, it will make you cry, and most importantly, it'll give you all the good-feels!
Modern Family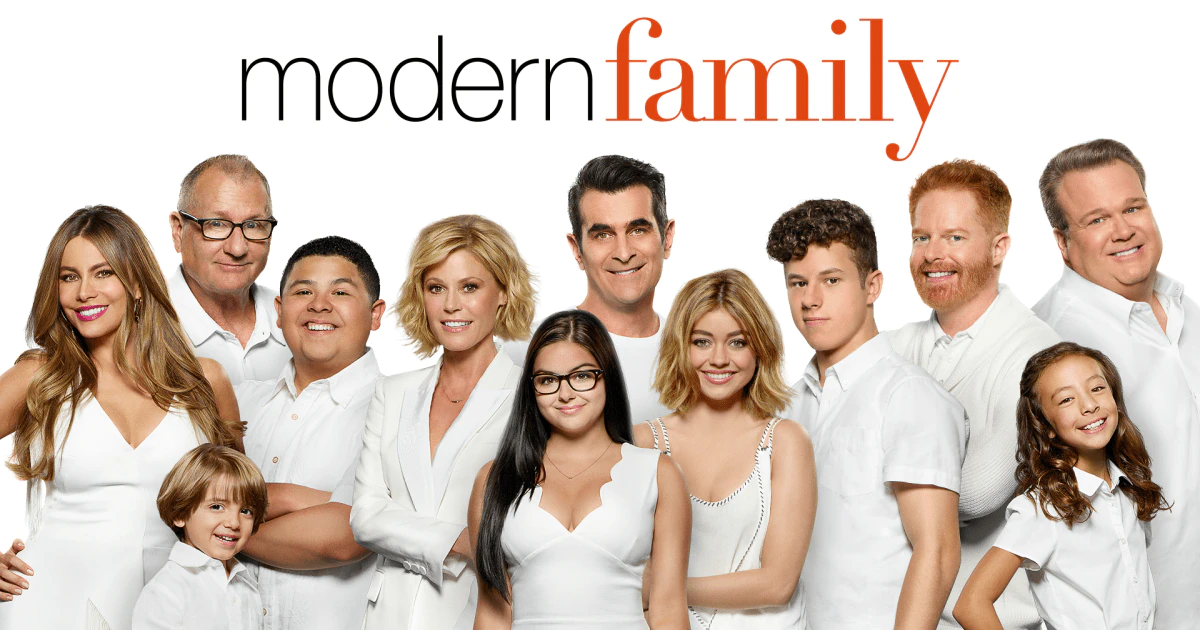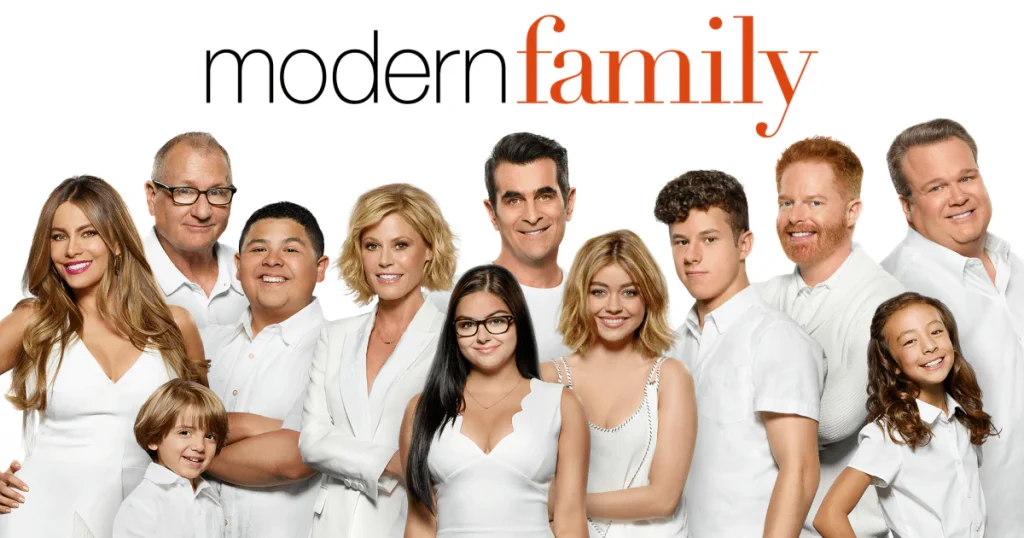 I. Love. This. Show. One of the funniest shows out there, this show has won many awards over its 11-year-long run, and I can totally see why! Since it revolves around a tight-knit suburban family, it definitely has its heartwarming moments. Not to mention the excellent writing, the comedic timing of the actors, and the lovable characters (uhm, Phil Dunphy, to be specific)!
Ted Lasso
I'll admit it, I was super skeptical before I started watching this show. But then I watched it, and I was blown away! Jason Sudeikis plays Ted Lasso, an American football coach who accepts a job coaching an English soccer team despite having no prior experience with the sport. There are so many heartwarming moments throughout the show, and no, you don't need to know soccer to watch it!
The Great British Baking Show
I don't know about you, but I LOVE watching people cook food, especially when I'm feeling down. It's just so therapeutic! It is basically a 10-week baking competition, featuring different personalities that make the show hilarious at times. If you're looking for some feel-good eye candy, definitely indulge in this one.
Parks and Recreation
If you love cringe comedy, you'll love Parks and Recreation. We follow Leslie Knope (played by comedic genius Amy Poehler), the Deputy Director of a Parks and Recreation Department; and her quirky colleagues throughout the series, as they endure hilarious trials and tribulations in an effort to turn an abandoned site into a community park. This one is definitely a guilty pleasure for me, and I've watched it an ungodly number of times (don't ask, you don't wanna know)!
More on TV shows? Read these:
PER-SONIA-LLY SPEAKING: Are Reboots/Remakes Of TV Shows & Movies Necessary?