The Chamber recently unveiled its first flagship connoisseur's store at The Starhill, and bons vivants were amazed by the outlet's over 1,000 brands – the country's largest assortment of fine wines, spirits and cigars. Its highly curated and unique inventory is located in a 4,600 sq. ft. facility and is conceptualised to be a "library" of the greatest flavours from brewers, distilleries, wineries, and cigarmakers throughout the world.
Apart from its vast collection, The Chamber's CEO, Justin Lim, said that the store is unique in that it is manned by a professional team of bartenders, sommeliers, and mixologists who will focus on providing personalised experiences for all of its clients.
Lim also mentioned that he started The Chamber to make connoisseurship accessible to everyone, with The Chamber's selections available both online and in its storefronts.
"Through my years of travel across the world, I've had the opportunity to sample some of the world's greatest cuisines. This gave rise to the concept that "the greatest tastes should not be reserved for a select few, but should be available to everyone who seeks them."
"Good Spirits, Good Company," he continued, "is a symbol of our commitment to provide the greatest quality goods and services with an emphasis on creating customised experiences for those who choose to sojourn with us. Within the next few years, we plan to establish 13 stores around the country."
Explore exclusive collections and rarities
The store's offerings include Old World and New World fine wines, as well as rare collections from Bordeaux's famed Premier Grand Cru-ranking wine farms of Château Margaux and Château Cheval Blanc.
Cognac connoisseurs will appreciate Remy Martin's famous Louis XIII, which is composed of 1,200 eaux-de-vie aged between 40 and 100 years in oak barrels that are hundreds of years old, as well as Hennessy's Hennessy Richard and Hennessy Paradis.
Whiskey fans will be able to experience masterpieces from Scottish distilleries such as The Macallan, Dalmore, and The Balvenie at The Chamber; while sake fans will be able to see collections from the secretive cult sake company Juyondai as well as the Dassai Collection. The highly sought-after Dom Perignon vintage champagnes and Krug Champagne are also available.
The First Hennessy Hands Experience in Malaysia
The store also features the first Hennessy Hands workshop, a new concept introduced by the cognac-maker last year, to bring its rich savoir-faire to life, paying homage to the tradition and craftmanship that Hennessy has been fostering for decades.
Patrons will be able to personalise their bottles at the workshop by engraving their initials in silver, gold, or bronze in the style of their choosing, as well as selecting a feature accessory (clip or strip) in the colour of their choice (beige, brown, red, or grey). The personalised decorations will next be attached to the bottles, evoking the skill of barrel-making and the wooden hoops that encircle the barrels of cognac manufacturers.
Exclusive Membership Perks
Four membership tiers are available – they are offered online or at The Chamber shops. All connoisseurship entrants will receive a Blue membership, followed by the Silver, Gold, and Emerald tiers, which are acquired based on total annual spending.
Weekly connoisseurship workshops, which include wine tasting and matching activities, are available only to members.
◊ Blue Members will receive 1000 points (equal to RM10) as a welcome gift and a RM50 voucher during their birthday month.
◊ Silver members also get a 5% discount during their birthday month, a complimentary bottle worth up to RM500, unlimited complimentary access to the Private Chambers, a one-time free rental of the Mobile Chamber, and a two-day, one-night staycation at a five-star hotel.
◊ A complimentary bottle worth up to RM1,000, complimentary access to the Private Chamber 24 times a year, complimentary rental of the Mobile Chamber for up to two times, a 1-year complimentary whiskey or cigar subscription, and a fine dining experience for two worth up to RM1,000 are all available to Gold members.
◊ Emerald members are at the top of the tier, with unlimited access to the Private Chambers, five complimentary Mobile Chamber rentals, a complimentary bottle worth up to RM5,000, a full-board three-day, two-night staycation at a five-star hotel, and a fine dining experience for two worth up to RM3,000.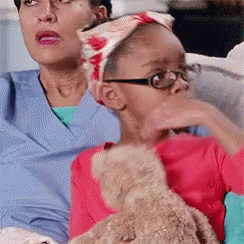 Private Chambers
Three private rooms designed by the world's most elite labels – Hennessy, Mortlach, and Louis XIII – are available solely to The Chamber members in the flagship shop. The Hennessy, Mortlach, and Louis XIII rooms are meant to highlight each brand's commitment to heritage and workmanship and offer a unique place for parties of six.
The Hennessy Paradis Room can comfortably seat six people. Rich earthy tones highlight the brand's commitment to history and workmanship, which are underpinned by its timeless legacy and savoir-faire.
The Mortlach Room, a first in Malaysia, is meant to bring the whiskey's best-hidden secret to life. It's fashioned in the brand's trademark dark blue and gold colours and reflects the brand's key principles of audacity, boldness, and intricacy, as well as Mortlach's unique 2.81 distillation process.
Sojourners may immerse themselves in the crimson room, which pays respect to the brand's tradition of quality in the Louis XIII room.
The Mobile Chamber is the first mobile connoisseur's bar
In making connoisseurship more accessible to everyone, The Chamber has launched Malaysia's first Mobile Bar, which will be able to cater to private gatherings for elite members at their homes or other locations. Hosts may rent the Mobile Chamber for their cocktail selection, luxury bar setup, and skilled bartenders.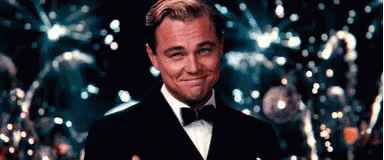 📍The Chamber Starhill is located at UG 26, 27 & 28, The Starhill Bukit Bintang.
Visit thechamber.my for more information, or follow The Chamber on Facebook and Instagram (thechambermy).