Face masks are the most fashionable accessory available right now. Actually, they're more of a necessity than an adornment, as they help keep you and others safe. But it was only a matter of time before they became a fashion statement. While single-use three-ply face masks were once the gold standard, we're now seeking reusable, more environmentally-friendly AND trendy masks.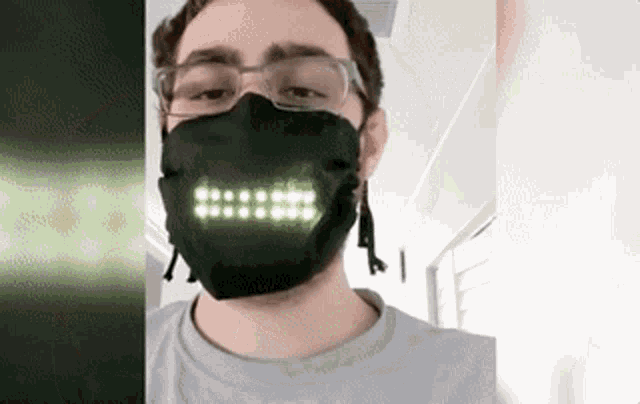 Thanks to international fashion designers, the once-dreaded, dull, pale-blue disposable surgical masks have been given a huge makeover. Today's designer face masks, from all-black covers to vibrant, printed designs, are not only practical but also aesthetically pleasing, making us want to put them on. We've collected a list of some favourite local designers' face masks – and we're confident you'll use them even after the pandemic!
1. The Batik Boutique
https://www.instagram.com/p/CavuDpalW4z/?utm_source=ig_web_copy_link
We don't often get the chance to wear batik print (even though it's a very Malaysian thing), so now is a fantastic time to try Batik Boutique's reusable face masks. The business, which is known for its batik shirts, is now making cloth face masks out of the same fabric, so you can match your mask to your shirt if you so wish. The mask is made entirely of hand-painted cotton and has a two-ply design with a slit underneath for inserting disposable filters. The elastic bands attached to the masks can be looped around your head for further comfort.
Shop for these masks here.
2. Innai & Co
INNAI & Co masks are manufactured from a collection of salvaged textiles which are repurposed to reduce waste and maintain a more mindful manufacturing process. Their masks are reusable and non-medical. These masks have a floral soft organza exterior layer, a soft liner with a side pocket that fits a regular air filter, and a satin inner layer that is gentle on the skin.
With an adjustable lightweight nose bridge for a moulded fit and elastic ear loops with adjustable stoppers, this mask is designed to stay close to your face all day. A matching purse is included for mask storage.
Check out these face masks here.
3. Khoon Hooi
Khoon Hooi is another designer who uses repurposed materials from his store rooms. These reusable and washable face masks have a double-layer of protection with an interior slip opening for a disposable filter. There will undoubtedly be some that appear to be glamorous. Check out the Sutherland series of face masks if you want a simple and minimalist look. A 5-layer refillable filter is also included with the mask. The mask also has a built-in nose clip and adjustable straps for a better fit and unrestricted comfort.
Grab these amazing masks here.
4. Bernard Chandran
Prints and textures aren't your thing? The designs of Bernard Chandran will be exactly up your alley. This local designer has created two types of linen face masks in a variety of monochromatic colours — a tie-on version and an ear-loop version. These aren't printed, but their vibrant colours make them stick out. Each mask is constructed out of breathable woven fabric and includes two non-woven fabric disposable filter refills that are anti-air and anti-liquid absorbent. Before reusing the mask, it should be hand-washed with mild detergent on a daily basis and hung to dry entirely.
Shop for these masks here.
5. Jovian Mandagie
Jovian Mandagie's masks are simple yet sparkly, and they're suitable for the whole family – literally, since the brand makes masks for both children and adults. The mask is comfy and features a sleeve to insert a disposable filter. It comes in a variety of colours and is embellished with the brand's emblem in Swarovski crystal. It's also available in a range of patterns, including velvet, customised, crystal encrusted, and more. For a tailored fit and protection, his face masks are also machine washable and flexible.
Grab these masks here.
6. Whimsigirl
Whimsigirl's charming face masks come in two styles, which are ear loops and strings. Both masks are 100% cotton with breathable cotton lining (florals) and have a blend of high quality linen and tencel (solids). The ear loop face masks come with adjustable ear loops for a secure fit with no gaps, pleated designs to cover almost all face shapes and sizes (unisex), discreet interior pockets for optional filter inserts and a soft nose wire for a comfortable fit. The string face masks have similar features and double side ties that allow for easy adjustment to fit around your head or behind your ears.
Check out these face masks here.
7. Hanya
Suitable for the Malaysian 'IT' girl. These Hanya face masks are simple and lovely, and come in a variety of colours. They're perfect for everyday use, especially when paired with matching Hanya scrunchies. Hanya's Reusable Satin Silk Face Mask is made of two layers of pre-shrunk 65 percent polyester / 35 percent cotton mix (not medical-grade) and one layer of cotton blend. Soft elastic ear loops are among its features (for a comfortable fit). The medical filter, which is pre-installed in every mask upon purchase, will be the fourth ply. Each of their masks comes with its own pouch. Their 4-ply masks meet WHO standards and are safe to wear with or without a filter. They contain four layers, one of which is a cotton filter layer sewed directly into the masks. They're constructed of a cotton-poly blend with a pocket for an adjustable filter, and they're strong, comfy, and lightweight.
Check out these face masks here.
More on accessories? Read this:
https://lipstiq.com/accessories/195485/ahead-of-time-tudor-unveils-exquisite-new-watches-for-2022/