The last thing I wanna have playing in my mind right now are scenes from horror movies.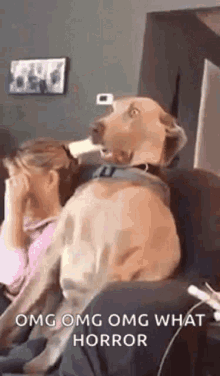 Years ago, I attempted to maintain a brave act in front of my family while we watched The Conjuring, but I was on the verge of having a panic attack. I even closed my eyes and ears for most parts of the movie, hoping to avoid seeing ghosts on screen, but it didn't help much. And if you think THAT's not embarrassing, I remember screaming my lungs out just hearing the sounds of Thriller by Michael Jackson.
Because of how traumatic the experience was, I stopped watching horror movies. But you know how tempting it can be. Most of the time, I wish I could just sit through an entire horror movie without closing my eyes and ears and without walking out. It felt like I was missing out on all this horror fun. That's when I came up with a plan.
If you're a scaredy cat like me, but still want to join in the horror fan club, then these tips and tricks might just help you out:
1. Choose a genre you can handle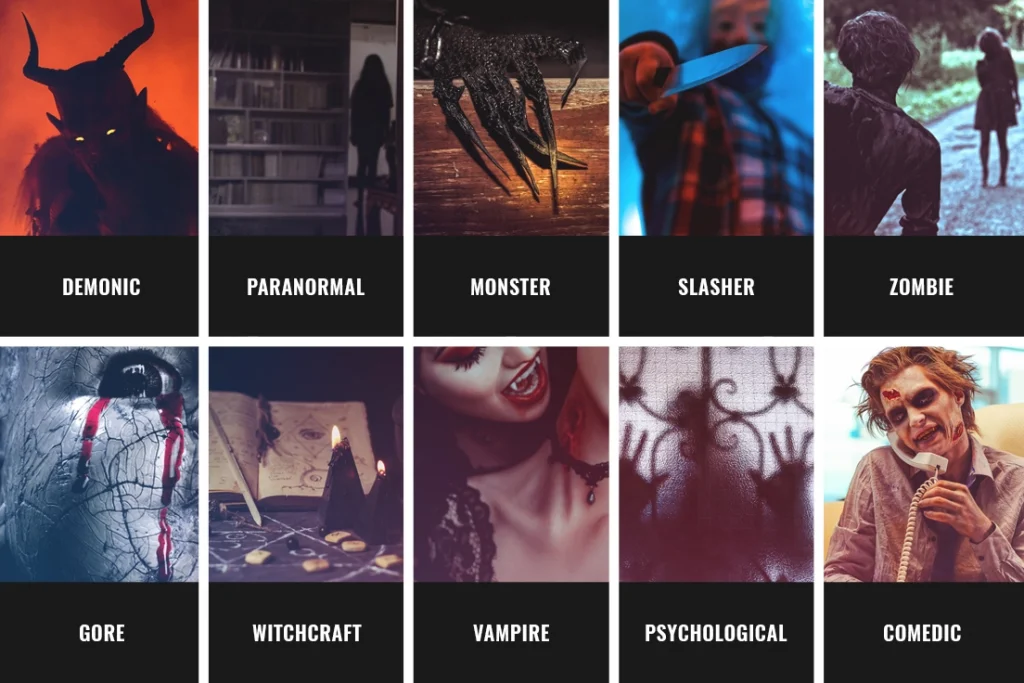 If you want to start pushing the boundaries and see a terrifying movie you'd ordinarily avoid, the first rule is to make sure it's not too scary that it'll traumatize you. Let's be very frank, even horror movies have sub-genres and levels of scariness. So, rather than freaking yourself out with super-terrifying horror movies, best to pick something that's subtle for a start. Maybe, you could opt for a comedy horror film or a psychological thriller, which would seems less scary. And if you're someone who is particularly afraid of something (say, clowns!), then the best option would be to avoid films with such content.
2. Remove visual and auditory triggers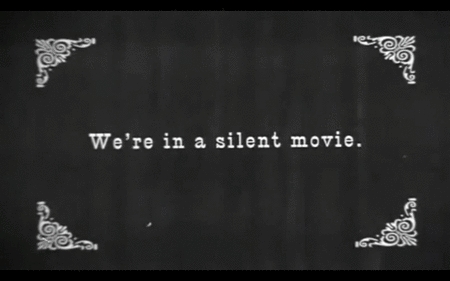 I'm really not a fan of horror, and by that I mean even the sounds or visuals of horror movies freak me out. But still, I'm keen to watch them. If you've ever watched a horror film, you'll notice that there's a predictable pattern to how things unfold, and we typically know when something bad is about to happen or someone is ready to die. The minute you hear dramatic music or see someone open a door they shouldn't, you instantly know something bad is about to happen.
And if you're the type who gets triggered by sounds or scenes from horror movies, I've got just the solution for you. You can mute the sound and turn on subtitles if you're watching at home. Otherwise, you might want to bring earplugs to the theatre for the most uncomfortable sections. If a scene in the movie is really bothering you, just make excuses to leave the room. Make a pit stop, replenish your popcorn bucket, or simply wrap yourself in a blanket.
3. Watch with others
Hate to admit it, but watching horror movies alone is of course thrilling – but that's not gonna work for those who are scared. When you're alone and have fewer distractions, horror movies can appear even scarier. Always watch scary movies with at least one other person to avoid this. It's better if you're watching with a crowd! I remember watching The Curse of La Llorona with my cousin, and as if that wasn't bad enough, I had to sit close to the television and near the sound system. Usually, I have a hard time recovering from horror films (I'd probably need a week or two) but ever since I tried watching with my family and friends instead of watching alone, I found that it kinda helped reduce the fear element.
Watching a scary movie with a group of friends or your significant other can be beneficial. Being able to rely on someone else to keep you grounded in reality is helpful. It's safer to be in a group, and it might help you bond with your fellow moviegoers.
4. Watch spoilers
I have this thing I used to do. Before watching any movie, especially horror ones, I would look for spoilers and trailers. That way, it sort of helps me figure out the rough story. Even if it offends your movie-going sensibilities, knowing what occurs at the end of a film can sometimes help you relax before watching it. Especially if the spoiler indicates that there will be a traditional good-vs-evil ending to anticipate. You probably won't need to do this because horror films are usually predictable enough. But why not, if it helps to alleviate that fear!
You could also try watching behind-the-scene features. When you look at how a film was made, it typically appears less realistic and frightening. The special features frequently go to great lengths discussing the plot and characters, which might make it seem more implausible. You could also read about them on certain blogs.
5. Keep the lights on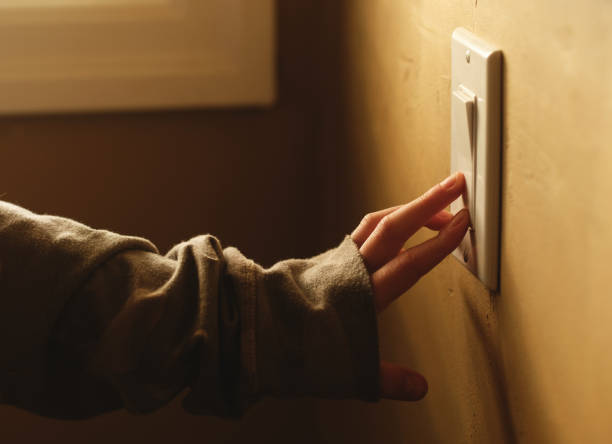 My favourite thing to do (don't judge, ok!). Every time we watch horror films at home, there's always me with my room light on throughout the night. I mean, it's common to be terrified of the dark. This is due to a lack of visual input, which means you have no idea what's going on around you. And, of course, a lot of scary things happen in the dark. There are two ways to help you feel less scared about horror movies. Firstly, to make horror movies less scary, try watching them with the lights on or in broad daylight. But what if, the after-effect of horror films causes some disturbance? Then the second trick might help. Before you go to bed, plug a nightlight into a nearby outlet and turn it on. You'll be able to see in the dark and know that no ghosts or boogeymen are after you. Try to use this only after you've finished watching the movie so you don't have to rely on the night light every time you go to bed.
6. Practice self relaxation
"This is phoney" and "I am safe" – tell yourself this over and over until you believe it. This may take some practice and self-assurance, but it's important to remind yourself that a film is a work of fiction. If you have trouble falling asleep, try listening to some soothing music or ASMR videos to help put your mind at ease. Let's say you manage to fall asleep but wake up terrified – stay calm and remind yourself that it was just a nightmare and that it isn't real. Then tell yourself that the scary feelings you're experiencing are merely from the movie. Repeat until you believe it and fall asleep again. As you repeat this to yourself, take a few deep breaths. This will assist you in relaxing so that you may return to your bed.
If none of these tips seems to be helping you out, just keep this meme in your mind and you'll be all good: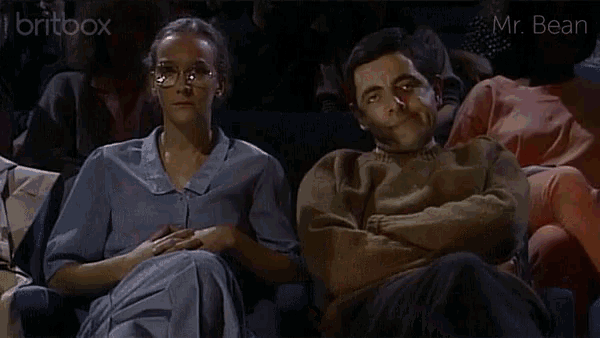 More on horror? Read this:
https://lipstiq.com/entertainment/191127/scare-rumptious-american-horror-story-seasons-ranked/