The day to appreciate and cherish our mothers is almost here. Mother's Day is a true celebration of great love and admiration for one person who has always supported and loved us, no matter what.
With that being said, when it comes to gifts, it's only right that we splurge a little to show our mothers how much we adore them. We've compiled a list of presents that are a little on the pricey side – but when it comes to our mothers and seeing their gorgeous smiles, they're well worth it!
So, here is a list of 7 Mother's Day gift ideas – ranging from perfumes to pillowcase – for you to consider:
Carnation & Baby's Breath Bouquet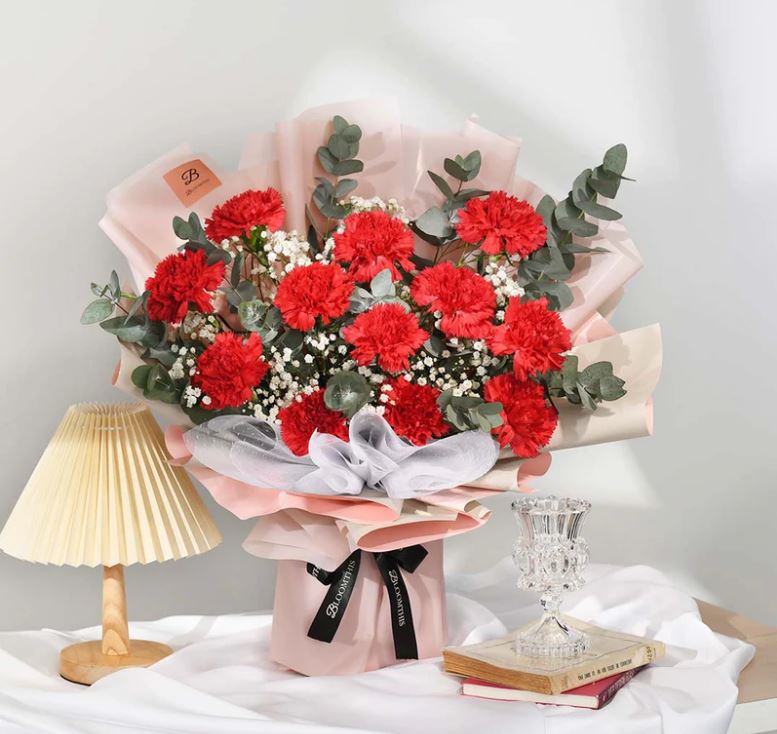 Although giving flowers on Mother's Day seems a bit cliched, surprising your mother with a bouquet of flowers is always a wise idea. Although there are many flowers to choose from, we recommend buying a bouquet of carnations and baby's breath, which have special meaning, especially on Mother's Day. While carnations, particularly red carnations, represent profound passion and sincere love, baby's breath represents the actual meaning of Mother's Day: eternal and undying love.
Buy HERE! 
Perfumes
Fragrances are a wonderful way to show your mother how much you care for her. Plus, fragrances are such a unique gift since she will be reminded of you and your affection every time she mists the perfume on herself. But we can't just recommend any fragrance for a mother. Aqua Allegoria Granada Salvia Eau De Toilette by GUERLAIN is the perfect perfume to gift for your mother. A mild, fruity and refreshing fragrance with notes of Pomegranate, Sage, Lemon, Musk, Rose, and Spices that is ideal for any mother who wants to smell amazing.
Buy HERE!
Jewelry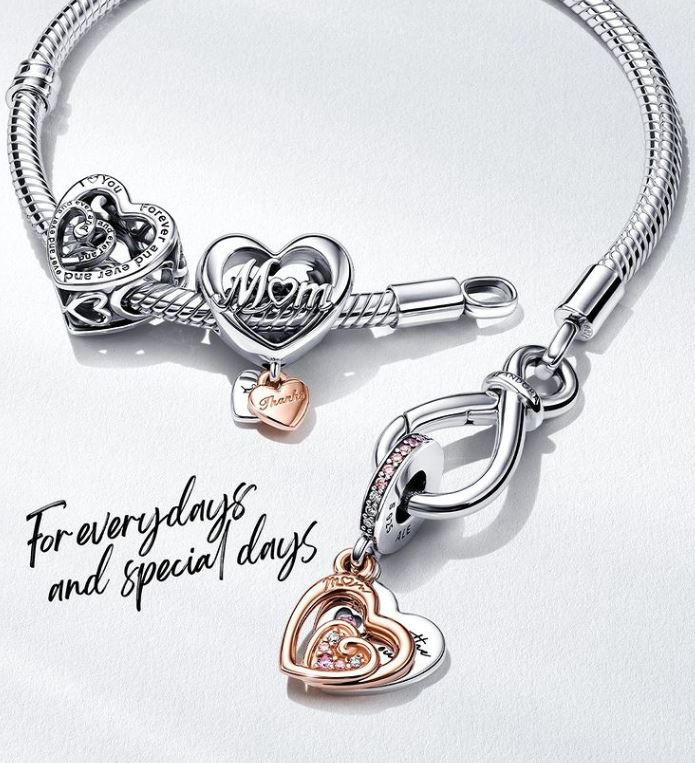 Jewellery is your greatest choice if you genuinely want to dazzle your mum. But you can't just give any jewellery as a present; it needs to be from Pandora! Pandora has just released its Mother's Day collection, which includes some of the most beautiful and stunning jewellery pieces to present to any mother. Your mother will look extra wonderful wearing Pandora's excellent jewellery, which includes necklaces, charms, rings, and bracelets.
To know more about Pandora's Mother's Day collection, read here.
Buy HERE!
Tote Bag
Regardless of whether your mom is a working mom or a stay-at-home mom, every mother should have a bag, specifically a tote bag. A bag that can carry virtually anything and everything is the ideal bag for mothers, whether they're out and about or planning a trip. Charles & Keith, particularly their tote bag line, features some of the most beautiful bags in their collection. Charles & Keith's Large Double Handle Tote Bag, which can hold almost anything, is the one we recommend. It offers everything you might want in a bag: a huge space, a zipper, a sturdy structure, and two long straps.
Buy HERE!
A Trip To The Spa
What better way to give your mother the best Mother's Day present than to treat her to a spa day? Mothers work diligently, therefore it's only right that we provide them with a time and place to unwind in a peaceful and serene setting like a spa. Your mother would appreciate your gesture allowing her to unwind and destress and let go of all that strain, with treatments ranging from facials to massages.
Here is a list of our suggested spas for you to peruse.
Silk Pillowcase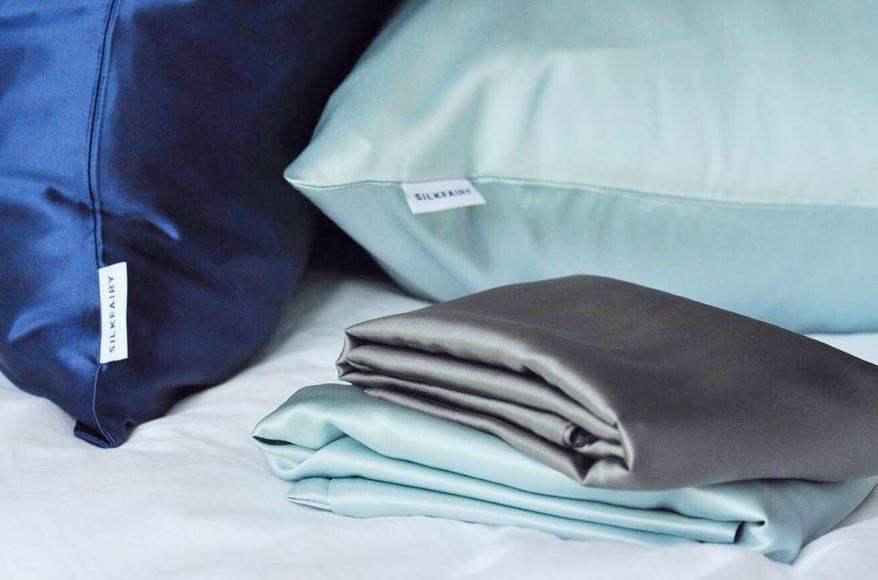 Sleep, especially for our mothers, is the best way to unwind after a long day. So, let's update her bedroom decor by acquiring silk pillowcases so she may have the greatest night's sleep possible. Silk pillowcases are lovely to have and allow you to sleep comfortably all night. Not to mention the fantastic advantages they bring, which include minimising hair damage and breakage; and obtaining smoother, softer skin.
Buy HERE!
Makeup & Skincare Gift Set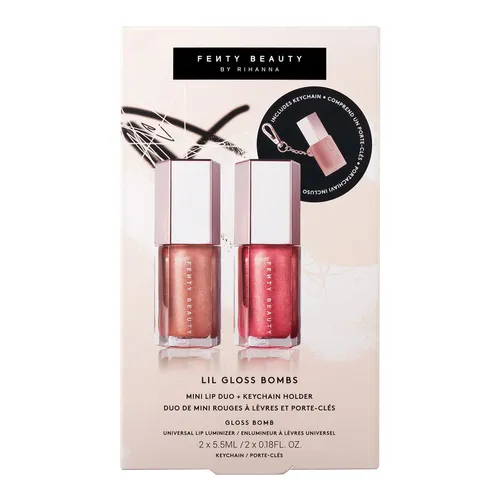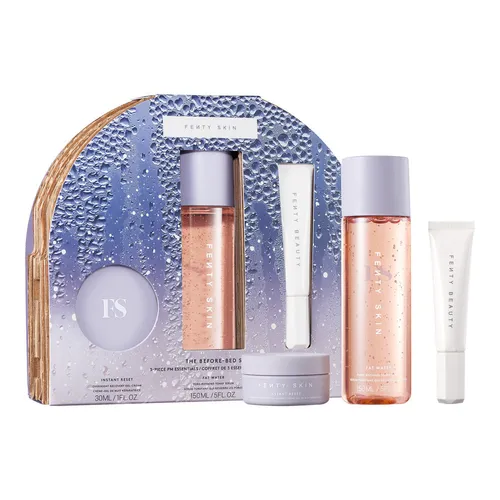 It goes without saying that any present given to your mother will be appreciated. Your mother will appreciate your effort and adore you no matter how big or tiny it is. A beauty or skincare gift set will suffice if you're on a budget, but still want to express your gratitude for everything your mother has done for you. It's a sentimental present with a lot of meaning. Plus, wearing something you've purchased for her will look fantastic on her and make you overwhelmed with her love.
Browse through Sephora for gift sets.
More on Mother's Day? Read this: 
Heavy Gifting: 13 Gift Ideas For Busy Mums This Mother's Day