Lacoste and Minecraft recently announced their collaboration in the centre of Paris, where attendees could immerse themselves in a universe built by the two brands. Building bridges between two worlds is the goal of the partnership.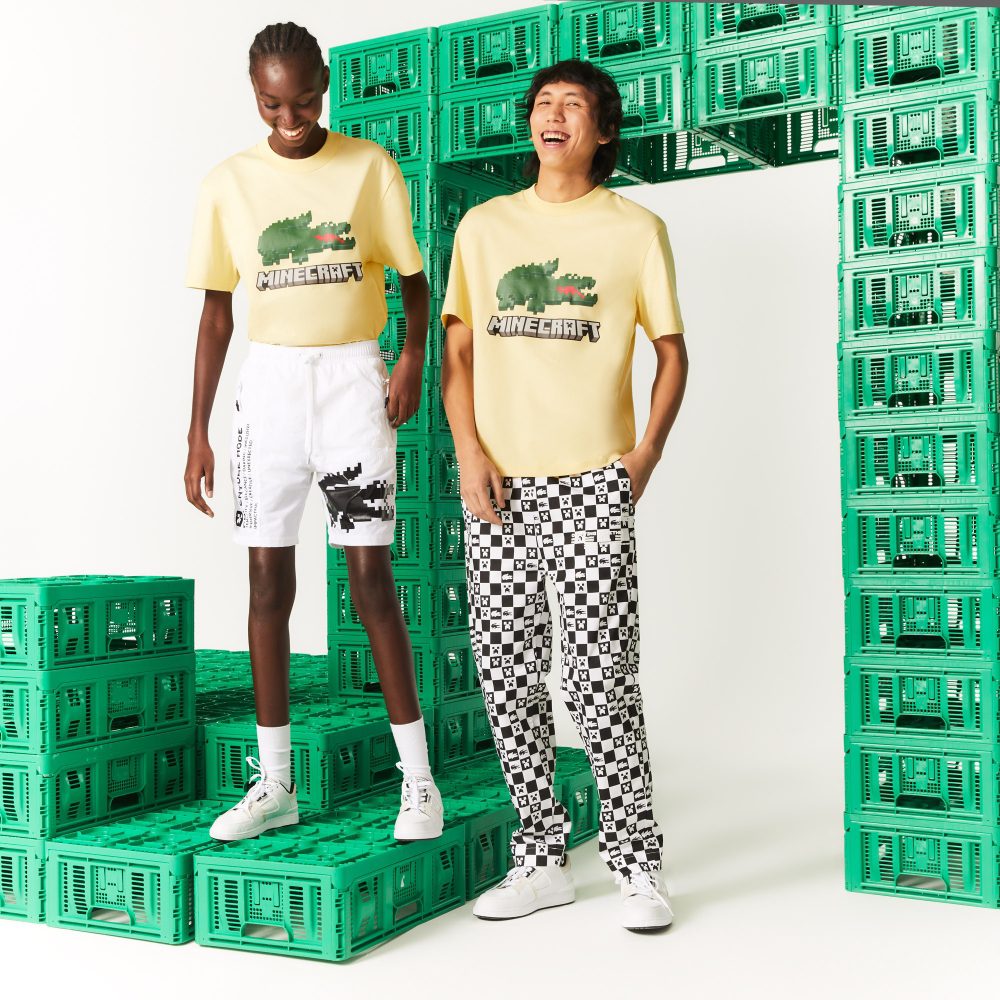 An invitation to play is based on a shared concept that serves as the foundation for this collaboration: mutual help in the creation of a better world. An opportunity to learn more about yourself – as a participant, a fan, and a member of the same community.
This collaboration is a virtual as well as physical investigation. The majority of sportsmen today may now wear a custom-made outfit, whether they are daring, bright, or fair. This collection emphasizes each individual's uniqueness in order to better celebrate it.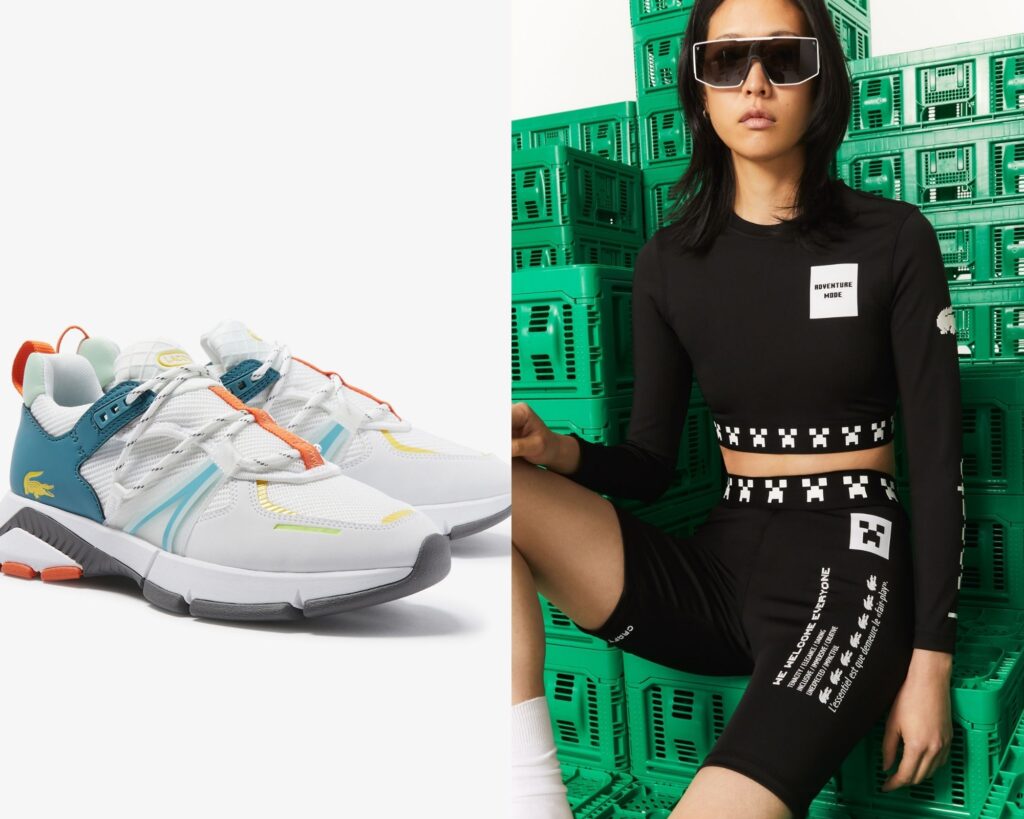 Game girls Atomicmari and Shubble, music artist Brawk, and content creator Smajor, who introduced the Croco Island map, created specifically for the occasion and available for free to gamers all around the world, were the stars of the collaboration and the launch party.
On this map inspired by the actual world of Lacoste, this cheerful bunch digitally crossed paths. They embrace the Minecraft codes together in a city, a forest, on a beach, or on a tennis court, with a big crocodile watching over their team spirit in the backdrop.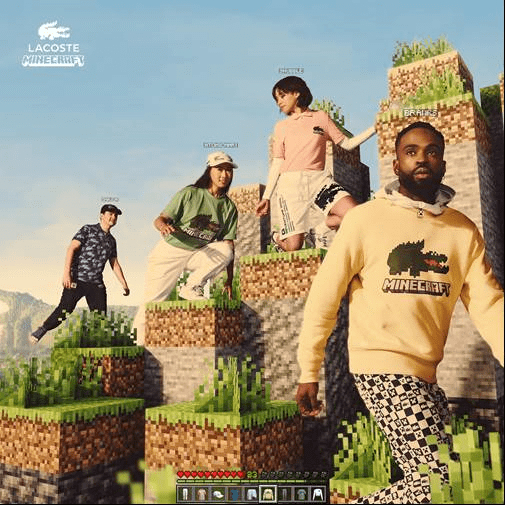 The outcome of this collaboration is a new essentials collection for Spring/Summer 2022 that allows you to show your personal style – whether in the actual or virtual world. For more than a decade, gamers of all ages have been engrossed in Minecraft's colourful terrain landscapes. Today, this unique universe is engulfed in a Lacoste collection that is everything but virtual: a 360° wardrobe for men, women, and children, with ready-to-wear and accessories embellished with Minecraft's pixelated designs.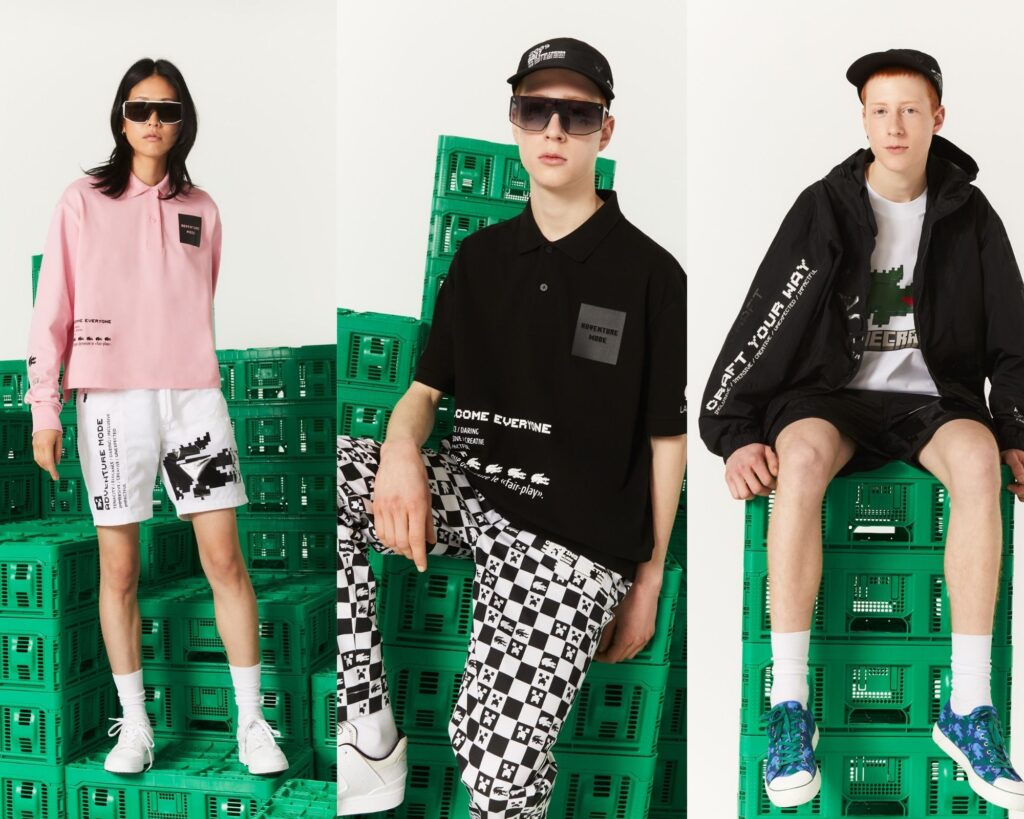 Gamer, discreet, sporty, adventurer, risk-taker: there are as many profiles as there are players. There are an unlimited number of game styles – and styles in general – to choose from. The Lacoste x Minecraft collection combines the two companies' codes. It combines mythological crocodile items (printed polo, monochromatic sweatshirt, crocodile-shaped hat) with more sporty aspects (logoed sports bras and tapered leggings).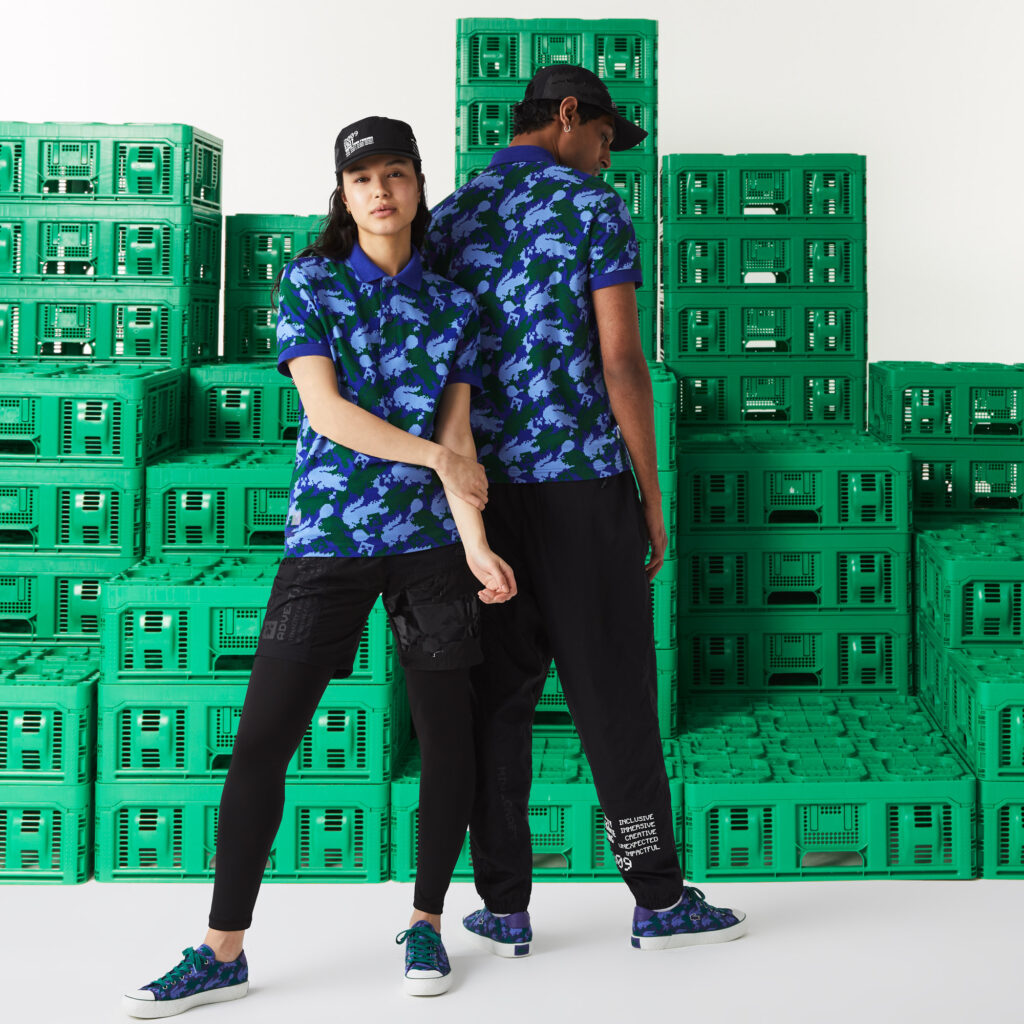 The Minecraft Creative Studio reimagined and pixelated the crocodile, and essential pieces in the collection incorporate classic statements from both companies about the concept of play. The two businesses' shared principles are also evident on the items, as they were at the start of this relationship.
The Lacoste x Minecraft collection will be available online and in stores on April 15th.

The Croco Island map is already available in Minecraft.