When fried chicken is mentioned, the name of one restaurant always pops into our heads. KFC is one of the most popular fast-food establishments in the world, and it is a must-visit for all chicken aficionados. KFC, also known as Kentucky Fried Chicken, is a fast food restaurant that specializes in fried chicken as well as a variety of other snacks. What's not to love about them?
There's always something for everyone there – but with the month of Ramadan and Eid al-Fitr just around the corner, KFC is springing a festive surprise! This year's Ramadan will usher in the traditional buka puasa ritual at KFC – necessitating a delectable new KFC menu that's not just finger-licking good, but will bring back memories just in time for the celebrations.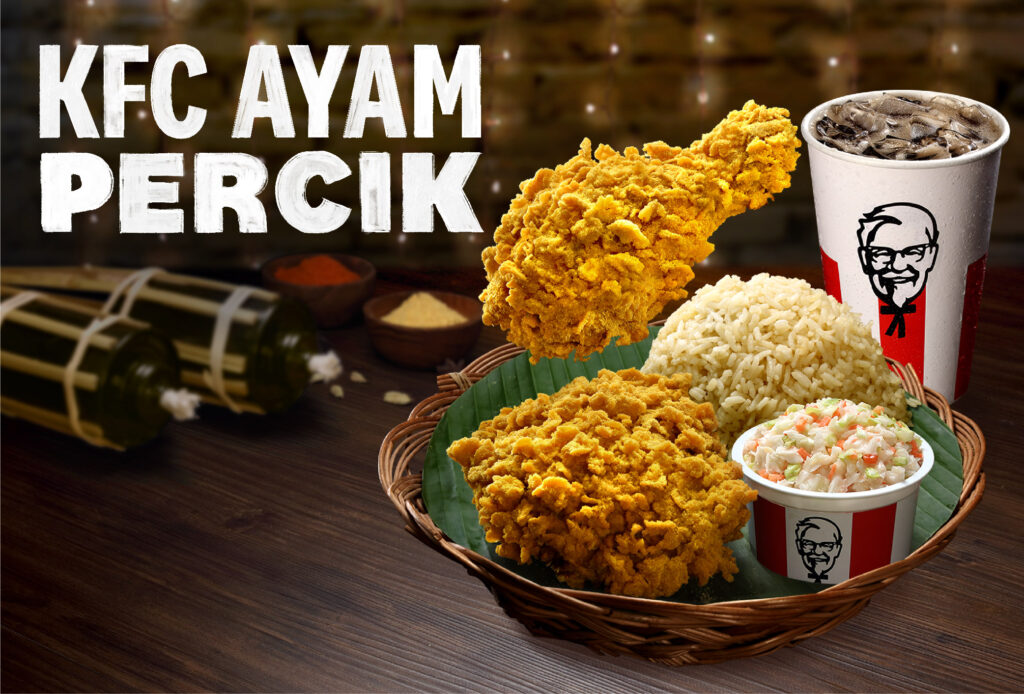 Introducing the all-new KFC Ayam Percik, a modern, KFC take on the iconic Malaysian dish of ayam percik, which is one of the most craved local delicacies during the holy month. KFC's famous Hot & Spicy chicken is now enveloped in a blend of aromatic Malay spices, including lemongrass, ginger, galangal, and hints of turmeric. Every crisp bite erupts with real, smoky 'percik' flavours and a blast of chilli heat. KFC Ayam Percik is served with fluffy Colonel Rice, making it incredibly healthy and sure to satisfy your hunger.
According to Chan May Ling, Chief Marketing Officer of KFC Malaysia, KFC is presenting a scrumptious new menu for Ramadan and Eid-al-Fitr because they believe this will offer joy and comfort to customers as they buka puasa and celebrate Raya with their family and friends. Because the meal is only available while supplies last, it is recommended that customers place their orders as soon as possible to avoid disappointment. KFC's Ayam Percik can be bought online for delivery or self-collection, with the option to select a date and time as well as pre-order.
Starting 24th March, KFC Ayam Percik will be available while supplies last. The 2-pc Combo starts at RM16.49 and is available at all KFC stores nationwide. And from 12 April onwards, KFC will make available the Bucket Kongsi in 5-pieces, 9-pieces, or 15-pieces, each with a side of a delicious local-inspired treat.
Customers can order food through www.KFC.com.my or the KFC Malaysia app (Apple App Store and Google App Store ), and can choose KFC takeaway, self-pickup or curbside pickup to enjoy their finger-licking meals in a safer and more convenient way.
More on food? Read this:
Shack And Awe: NYC's Iconic Shake Shack To Open First Malaysia Outlet Next Year!