Many of us can't wait to hop on a plane for a quick getaway and finally unwind after 2 years of restrictions. With the relaxation of the procedures and testing requirements for the Vaccinated Travel Lane (VTL) between our country and Singapore, The Lion City is now a prime vacay destination for Malaysians.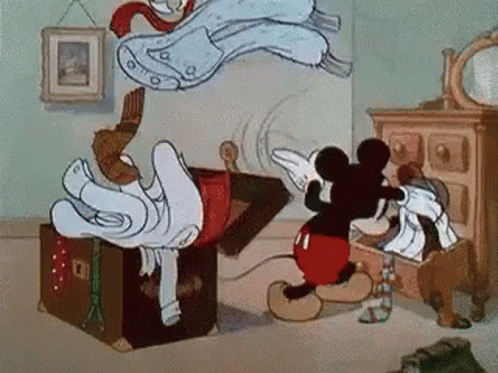 Since the pandemic, Singapore has launched a slew of new attractions, ranging from immersive museums to outdoor sports activities like water biking and go-karting – all of which are eagerly awaiting visitors. So put these 8 newly-launched sites and activities on your must-see and do list while in Singapore:
SkyHelix Sentosa
This open-air gondola will provide you with front-row seats to a panoramic view of Sentosa and the surrounding waterfront, from 35 meters above the ground if you're a sucker for a good view. Each ride lasts 12 minutes, including two minutes of ascent and descent and ten minutes at the top when the gondola slowly rotates to give you a bird's eye perspective of your surroundings. So sit back, relax, and sip some refreshments while enjoying the scenery.
The good news is, unlike roller coasters, phones are permitted onboard, allowing you to take as many pictures as you want for Instagram. At SkyHelix Sentosa, swivel your feet to get a 360º view of Sentosa.
Links/Social Media
Website: https://www.mountfaberleisure.com/attraction/skyhelix-sentosa/
FB: https://www.facebook.com/mountfaberleisure
IG: https://www.instagram.com/mountfaberleisure/
Clock Tower at the Victoria Theatre & Concert Hall
At Victoria Theater & Concert Hall, live out your fantasy of frolicking around a bell tower in a medieval cathedral while enjoying views of the island city from a fresh perspective. Learn more about the Clock Tower's history, architecture and new installations as you explore the building's history, architecture and new installations.
Wear comfortable walking shoes because the trek to the top of the 54-meter Clock Tower is not simple – there are two cat ladders and steep stairs to deal with.
Join a Clock Tower Climb tour and indulge in the breathtaking views of Singapore: https://vtvch.com/event-details/victoria-theatre-and-concert-hall-clock-tower-climb
Kingfisher Wetlands at Gardens By The Bay
The Kingfisher Wetlands at Gardens By The Bay is a great option if you're looking for something fun to do with your family in the outdoors. It's a 15,000-square-meter area with over 200 natural mangrove trees, including the Upriver Orange and Firefly Mangroves. Not only that – it's a popular site for birdwatchers, nature photographers, and just about anyone who wants to spend some time in nature.
This oasis is also ideal for capturing beautiful moments, with its abundance of waterfalls, lalang fields, and even sculptures.
Links/Social Media
Website: https://www.gardensbythebay.com.sg/en/things-to-do/attractions/kingfisher-wetlands.html
FB: https://www.facebook.com/gardensbythebay
IG: https://www.instagram.com/gardensbythebay/
Museum of Ice Cream Singapore
The Museum of Ice Cream (MOIC), an ice cream fantasy full of pink delights and magical sprinkles, has finally arrived in Singapore. It's the first international venture for the famed US attraction. Throughout its 14 multi-sensory installations, you will be transported into a surreal world of delectable sights, sweet sounds, delectable delicacies and fascinating play.
Enjoy endless servings of delicious ice cream delights, reimagined with a local Singaporean twist, such as Pulut Hitam Potong ice cream, Lemon Bliss Balls, Apple Pie Soft Serve, Lychee Bandung, and Taro Milk Tea ice cream sandwiches, as well as unique flavours like Pina Colada ice cream. It's also a great place to grab that #OOTD if you like whimsical and vibrant coloured IG-worthy backdrops.
Links/Social Media
Website: https://www.museumoficecream.com/
FB: https://www.facebook.com/museumoficecreamsg
IG: https://www.instagram.com/museumoficecreamsg/
Tropical Montane Orchidetum at Singapore Botanic Gardens
The Tropical Montane Orchidetum, in the National Orchid Garden with the Singapore Botanic Gardens, is a new spot in Singapore for nature enthusiasts who can't wait to disconnect from the online world and retreat into nature!
There's an air-conditioned glasshouse called the Sembcorp Cool House to keep you cool as a cucumber in the humid weather, in addition to trails with blossoming flowers and magnificent vegetation! It's also a romantic date site where you can unwind and rest while viewing over 1000 orchid and hybrid varieties, as well as other flowers and ferns.
Links/Social Media
Website: https://www.nparks.gov.sg/sbg/our-gardens/tyersall-entrance/national-orchid-garden
FB: https://www.facebook.com/SingaporeBotanicGardens/
IG: https://www.instagram.com/nparksbuzz/
VR Gallery at Singapore's ArtScience Museum
The VR Gallery: Spacewalkers in Singapore's ArtScience Museum is equipped with cutting-edge technology, from headgear to controllers, and invites visitors to explore the unique immersive experiences curated by some of the world's most renowned artists, museums, and film festivals.
In two spectacular Virtual Reality artworks on display in the Museum's VR Gallery, Spacewalkers is a soaring exploration of life beyond Earth. At Singapore's ArtScience Museum, you could immerse yourself in a world of art, science, magic and metaphor.
Links/Social Media
Website: https://www.marinabaysands.com/museum/exhibitions/future-world.html
FB: https://www.facebook.com/ArtScienceMuseum
IG: https://www.instagram.com/artsciencemuseumsg/
Waterbike Singapore
Waterbike Singapore encourages you to try a new way to have fun! While cycling on a water bike, enjoy the breeze in your hair as you travel on and off the main path in Singapore. It's a terrific pastime for the whole family, as you can enjoy a leisurely joy ride without getting wet. It can just be the fresh excitement you're searching for if you're a fitness fanatic looking for a new activity, or just looking to take your date on a fun new adventure.
Links/Social Media
Website: https://www.waterbike.sg/
FB: https://www.facebook.com/sgwaterbike
IG: https://www.instagram.com/waterbike_singapore/
KF1 Go-Karting Circuit 
Thrill-seekers and adrenaline junkies can satisfy their need for speed at Singapore's KF1 Karting Circuit, where they can compete in a friendly yet competitive race, similar to Mario Kart. Racers as young as nine years old can participate in novice level karting sessions and race up to 30 km/h without needing a driver's license.
Visitors will be able to race without being exposed to the blazing heat, making it suitable for both novices and professionals.
Links/Social Media
Website: https://kf1karting.com/
FB: https://www.facebook.com/KF1.Gokart
IG: https://www.instagram.com/kf1kartingcircuit/
More on Singapore? Read this:
https://lipstiq.com/news/173164/apples-floating-store-in-singapore-is-a-stunning-glowing-orb/