We're still months away from Halloween, but we already have word that the sister witches of Hocus Pocus are set to return for a sequel! Bette Midler, Sarah Jessica Parker and Kathy Najimy have confirmed that they will reprise the iconic roles of Winifred, Sarah, and Mary Sanderson in the 2022 sequel. However, one key original cast member is unable to return: Thora Birch, who played young Dani.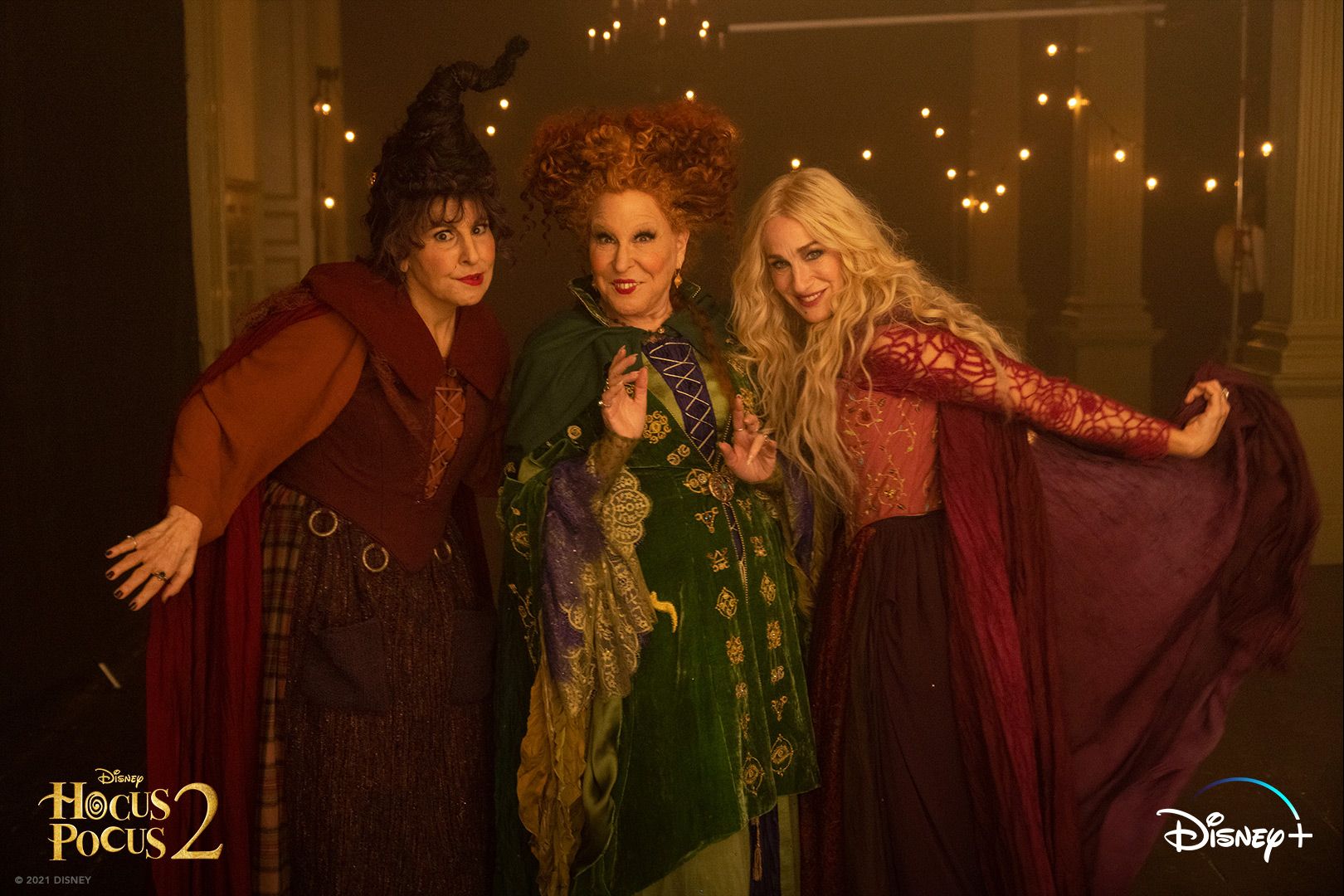 Producer Adam Shankman revealed on January 27, 2022, that Hocus Pocus 2 had wrapped filming. In celebration of the film's completion, Adam also revealed the release date of the sequel! "SISTAAAAAHHHHSSS! Aaaaand that's a WRAP!!! #hocuspocus2 Congratulations to the amazing team @bettemidler @sarahjessicaparker @kathynajimy @567and8 @mrsleshem and the WHOOOOLLLEEEE cast and crew!!! Coming to you #halloween #2022 on @disneyplus," he wrote on Instagram.
THAT'S A WRAP!!!! pic.twitter.com/TMoRZrr1i1

— bettemidler (@BetteMidler) January 27, 2022
The plot for Hocus Pocus 2, however, is being kept under wraps. When the original Hocus Pocus trio was confirmed to return in May 2021, Disney+ revealed exciting new details about the sequel. In Hocus Pocus 2, three young women "accidentally bring the Sanderson Sisters back to modern-day Salem and must figure out how to stop the child-hungry witches from wreaking a new kind of havoc on the world."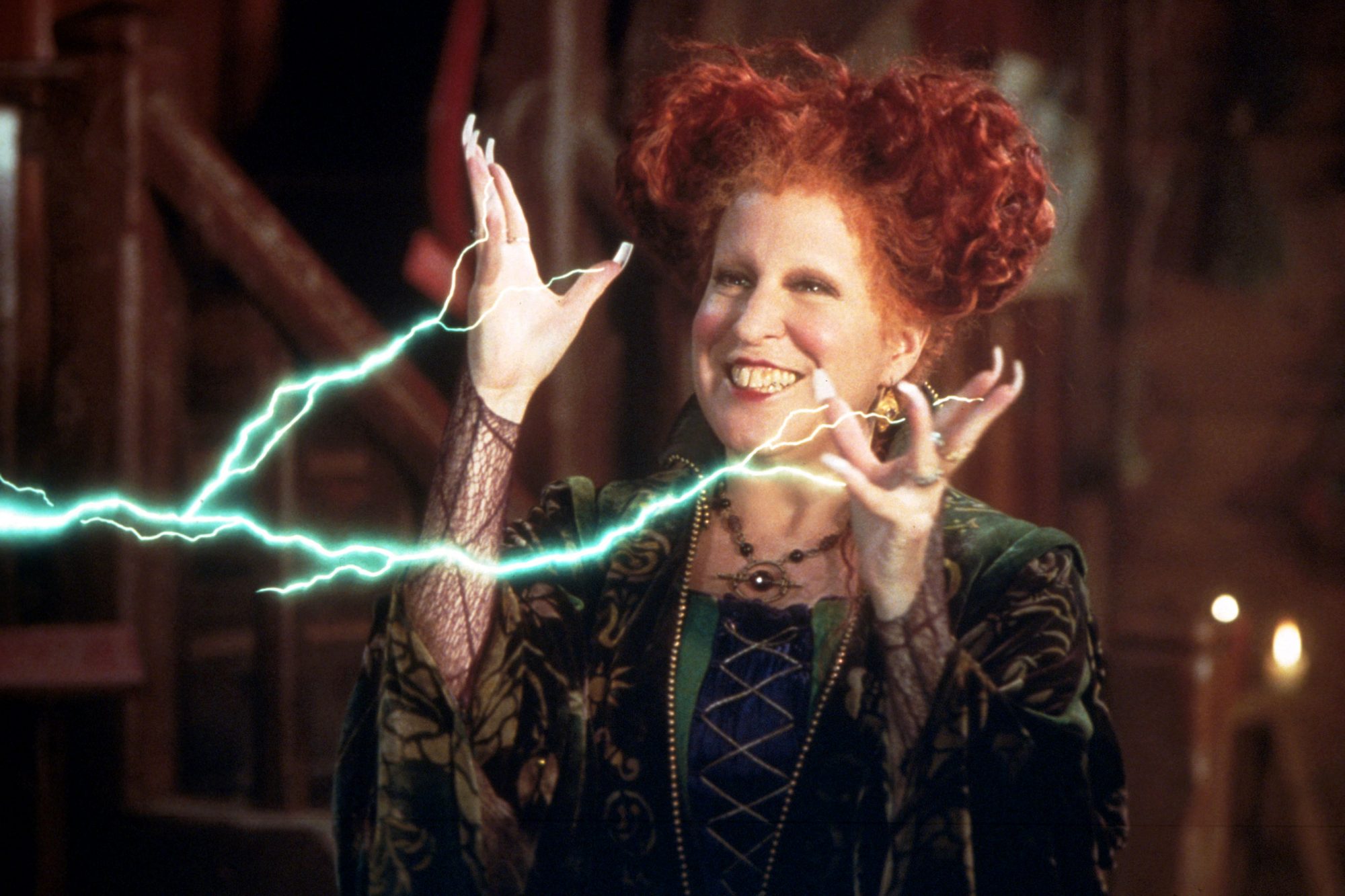 The opening scenes of the original movie were set in 1693, as the Sanderson sisters were being sentenced to death for practicing witchcraft. They were hanged, but not before Winifred vowed to return to Salem to get her revenge. She cast a spell that would bring the sisters back during a full moon on Halloween if a virgin lit the Black Flame Candle. The trio was resurrected 300 years later when Max lit that infamous candle…
Hocus Pocus 2 will arrive on Disney+ in October and will be the best Halloween gift to us all. We're gonna get our brooms and betches ready.