Fashion and beauty trends are ever-changing; people are now discovering new and exciting ways to switch up the game, doing ground-breaking innovations. But not all of them hit a home run. In fact, some of them are borderline cursed! I'm sure some of you have probably seen some ridiculous nail art on the internet at some point, which shows that there are truly no boundaries when it comes to nail designs! God gave us nails so that we can scratch ourselves – but also so that we can create nails that can double as a corkscrew? Here are some of the most ridiculous nail trends EVER!
Hairy Nails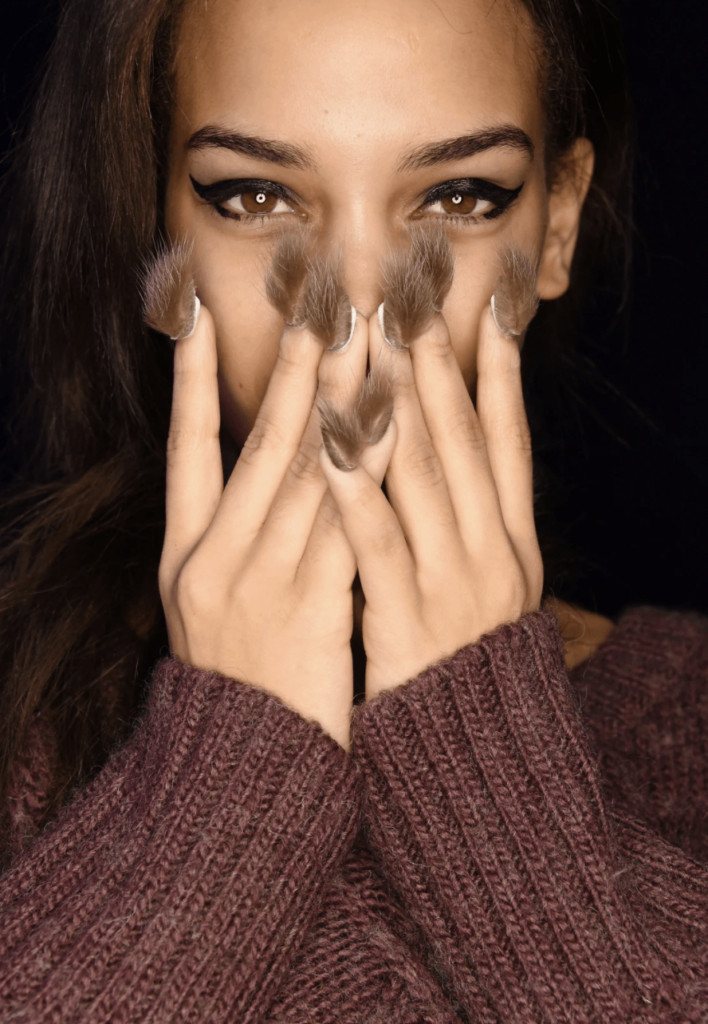 Many people had a visceral reaction to these nails when they went viral on the internet in 2016. These nails made their way to the Libertine fashion show when models strutted down the runway with their fingernail scarves. Let's just say hair should be everywhere BUT the nails!
Pierced Nails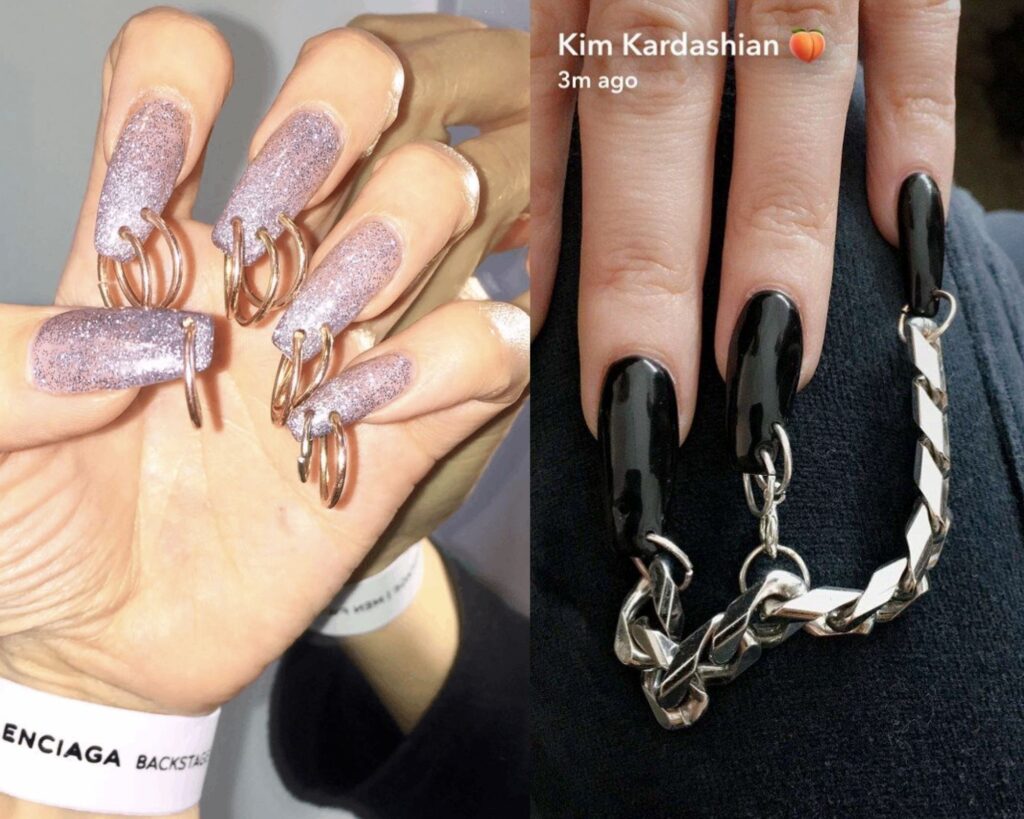 Imagine earrings – but for your nails. It's long acrylic nails with hoops, safety pins, or thick metal chains puncturing the tip of the nails. These nails could be seen on celebrities like Kim Kardashian and even on high fashion runways. However fashionable they might be, they're just impractical! Imagine what kinds of stuff could be caught on those hoops and holes.
Teeth Nails
These teeth nails might just make your teeth jitter. Made popular by Instagram account @nail_sunny, she posted these super realistic teeth nails on her page, with the caption 'yea or nay?'. Well Sunny, it's a big nay from us!
Succulent Nails
Pay homage to green fingers by literally planting succulents onto your fingers. From the mind of Australian artist Roz Borg, she glued baby succulents to acrylic nails using Oasis floral adhesive. When the Oasis glue loosens, she would plant the baby succulents, making temporary green fingers!
Duck Nails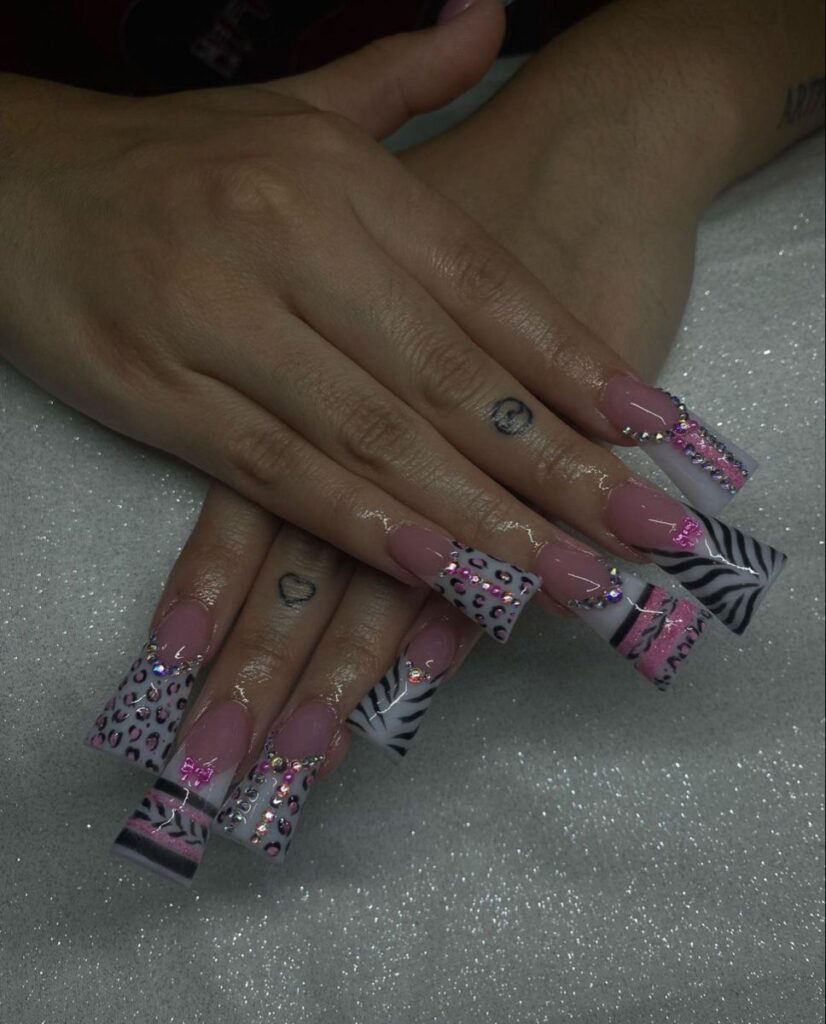 Duck nails, aka fan tips, aka Jersey nails were popular on TikTok in 2021. These Y2K nails are wide and they resemble a fan. Instead of the nails being narrow towards the end, they get wider. Though there is still a question of whether they actually look good or not, you can't deny that some people would LOVE the extra nail space to create more unique designs.
Cutlery Nails
Now that many restaurants are prioritizing sustainability, what better way to do that than by bringing your own cutlery… on your nails? From the same person who brought you those horrific Teeth Nails, @nail_sunny posted her creation of a silver fork, knife, spoon, and toothpick nails on each finger. And yes, she could eat with them too! This brings us to the age-old question: how DO you wipe your ass with those nails?!
Baby Bottle Nails
Now onto the most CURSED one of all: baby bottle nails. And the person behind these milkers is non-other than the nail wizard herself @nail_sunny! And if you're wondering, yes, they actually squirt milk (fake ones of course)! You'll either love it or hate it with a burning passion, there is no in-between.
More on nails? Read these:
Nails Before Males! Try Clear Gel Nails For A Sparkly, Shiny Manicure You'll Want To Show Off