Naming a child can be a difficult endeavor for any new parent, since it requires extensive research on the origins and significance of names. No parent would name their child something obscene on purpose.
This is probably why more and more parents are choosing traditional, 'retro' names which fell out of fashion decades ago – they're safe and established monikers. This was borne out by analysis conducted by lottie.org, which found that a number of old-fashioned baby names are enjoying a resurgence in popularity.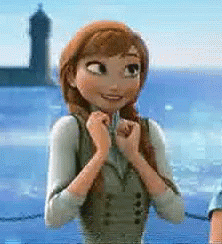 Popular Vintage Baby Names (Girls)
Patricia 
Patricia is leading the vintage baby name resurgence, according to Lottie.org. It was a popular name in the 1960s, with a Latin meaning of "noble." Patricia is now the 59th most prevalent name in the world, with over 5.6 million individuals bestowed the name.
Anita 
The name Anita comes in second place for vintage baby names for girls. Anita is the 61st most popular baby name in the world, with a Spanish meaning of 'grace.' It has been given to 5,478,714 people. Anita Mui, the iconic queen of Cantopop, is Asia's most famous Anita.
Rita 
The name Rita comes in third place, with the meaning 'Pearl' in Spanish. It is ranked 77th in the world and has been given to 4,548,661 people, making it one of the most popular names in India. Rita Hayworth (1918–1987), an American actress, and Rita Ora, a British singer-songwriter, are two famous Ritas known.
Martha 
Martha is rated 84th in the globe and is given to 4,232,701 people with the Aramaic meaning of 'Lord.' In Mexico, Martha is a popular name. A notable celebrity that is named Martha would be Martha Stewart, a famous US TV personality.
Barbra 
The name Barbra comes in fifth place, with a Latin origin and a common female name in the United States of America. Barbra is given to 3,977,274 people worldwide and is ranked 96th. There is also an alternate spelling of Barbara, which is nevertheless pronounced the same way.
Diana 
Diana is in ninth place. This name is most common in the United States, where 3,553,640 people are named after it. Diana's comeback in popularity might be attributed to the beloved Princess of Wales, or it could be due to modern songs like One Direction's "Diana."
Popular Vintage Baby Names (Boys) 
Samuel
The name Samuel ranks first among vintage baby names for boys since it is a common name for boys born into Christian families, as the name's origin and meaning originate from Hebrew for 'Heard of God' or 'Name of God.' It is given to 5,000,096 people worldwide and is ranked 69th. In Nigeria, Samuel is a popular name.
George 
The name George, which means 'farmer' in Greek and is given to 3,950,011 people worldwide, is ranked 98th, and takes second place in this listing. George is a popular name in the United States, and noteworthy Georges include George W. Bush and George H. W. Bush, both former presidents of the United States and King George I – VI of the British Monarchy.
Francis
Francis, which comes in third place, is a Latin name that means 'Free Man.' It is given to 3,278,211 people and is ranked 139th in the world. In France, Francis is a popular name. Famous Francises throughout history includes F. Scott Fitzgerald, a well-known American author, Francis Bacon, a British philosopher, and King Francis I of France.
Frank 
Frank, a minor variant of the previous entry – Francis – comes in 4th place. It is also derived from the Latin term 'Free Man'. Frank is the 157th most popular name in the world, with 3,082,995 people named Frank. It's a popular name in the United States, with notable Franks including Frank Sinatra and former US President Franklin D. Roosevelt.
Oscar 
Oscar, a name having an English or Irish origin that means 'Champion or Warrior,' comes in fifth place. It is given as a first name to 2,924,810 people worldwide, and it is rated 170th in the globe. Oscar is a popular name in Mexico. Notable Oscars are renowned author and poet, Oscar Wilde, American actor Oscar Isaac, and the Muppet, Oscar The Grouch of Sesame Street.
Albert
Albert is ranked 20th. This German name, which means 'noble' and 'bright,' is given to over two million people. Following Queen Victoria's marriage to Prince Albert of Germany in the late 1800s, it became a popular name in the United Kingdom.
If you still can't think of a name for your child, you can get name ideas from your favourite fictional series – novels, movies and TV shows – which will become your child's legacy.
More on trends? Read this:
https://lipstiq.com/beauty/172835/these-10-most-iconic-hairstyles-from-friends-will-make-you-feel-super-nostalgic/