If you've been on fashion TikTok, you've likely come across some creators rocking the Fairy Grunge style. Yes, our fantasies are about to come to life in the form of fashion! According to Aesthetics Wiki, Fairy Grunge is basically a mix between Fairy Core (a fantasy-themed aesthetic that centers predominantly around fairy and elf mythology) and Grunge (a darker and edgier style that has its roots in the 1990s hard rock scene). Today, we will be looking at the essential clothing items you need to build your very own Fairy Grunge wardrobe!
Before we get into the essentials of Fairy Grunge, we want to highlight that some of the styles may overlap with Cottage Core, which you can read all about here!
Up Your Wattage With Cottage: Why Cottagecore Fashion Is EVERYTHING!
Without further ado, let's fly into the ethereal world of Fairy Grunge!
Skirts and Dresses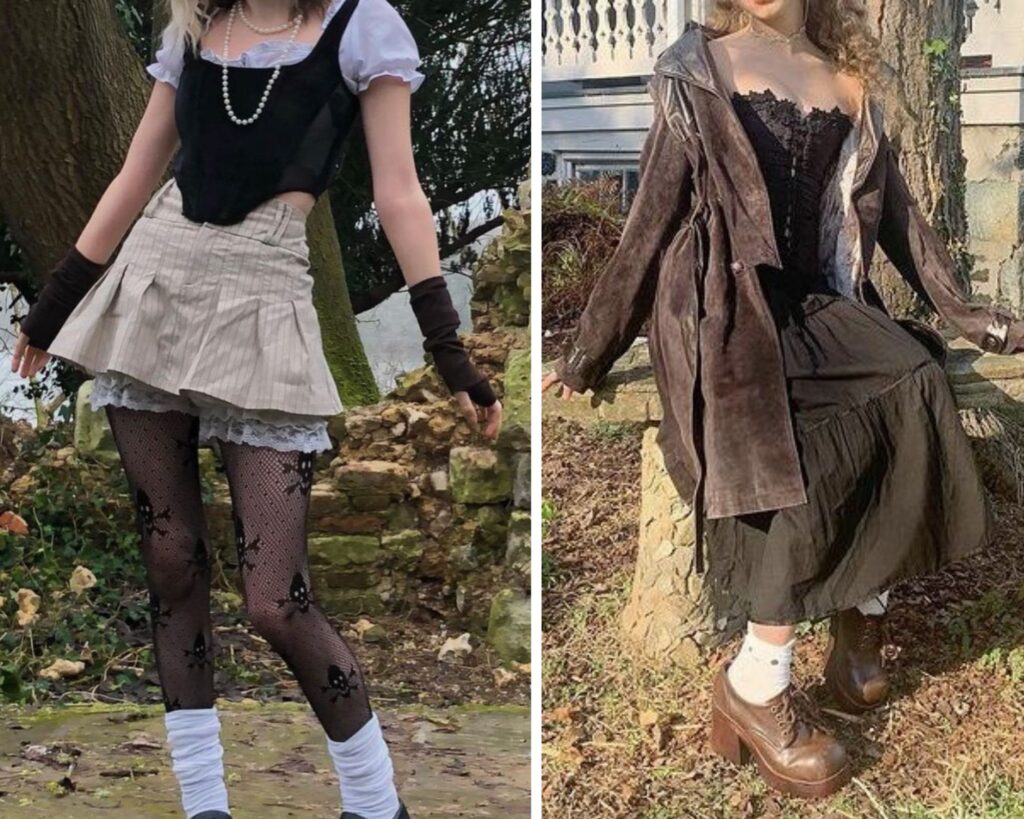 Similar to Cottage Core, this aesthetic involves flowy dresses! This is to achieve that ethereal look of fairies. One important thing about Fairy Grunge is that it's mostly earthy tones, sometimes pastel, so make sure to keep your dress colours neutral, no rainbow colours for today! As for the prints, you can go with floral prints, or even bows and ribbons!
Oversized T-shirts or Hoodies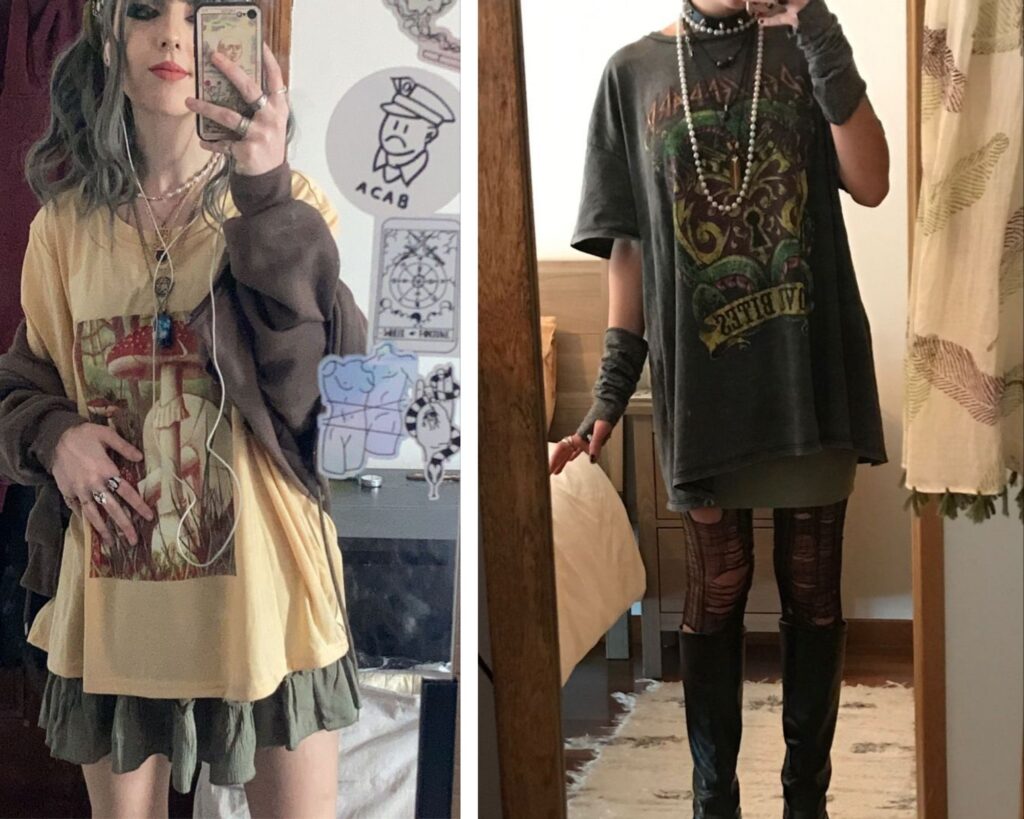 For those going for a more low-key look, oversized T-shirts and hoodies are essentials that you need in your closet. These items are popular in Fairy Grunge because it gives that layered look to your outfits. You can style them with some mini skirts or some long skirts to add that flowy look to your ensemble. Plus, since this aesthetic is also influenced by Grunge, edgy T-shirts with unique designs are a MUST!
Knee-high Socks and Leg Warmers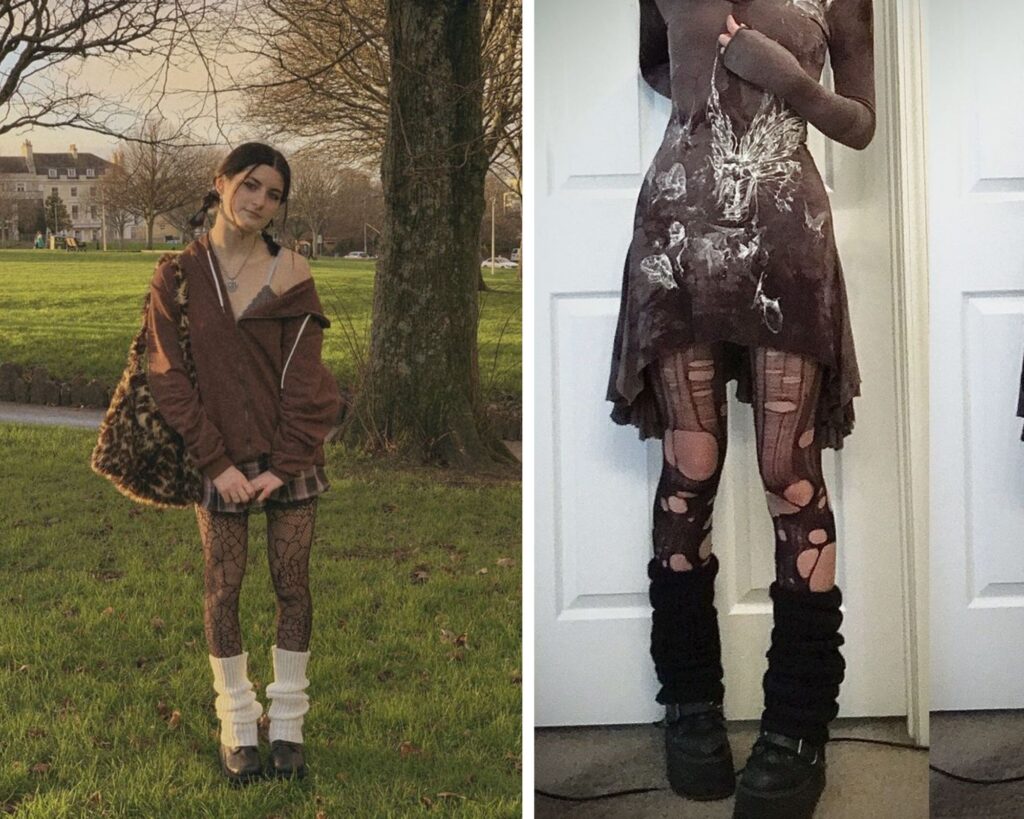 For the girlies who've always wanted to rock some leg warmers, but could never find the occasion to wear them, this might be the perfect aesthetic for you! You can either stick to earth tones that match with your outfit OR, add a magical touch to your ensemble by wearing something with glitter on it! But, if you're not feeling like wearing turtlenecks on your legs, you can also replace them with some patterned mesh tights or fishnets!
Platform Boots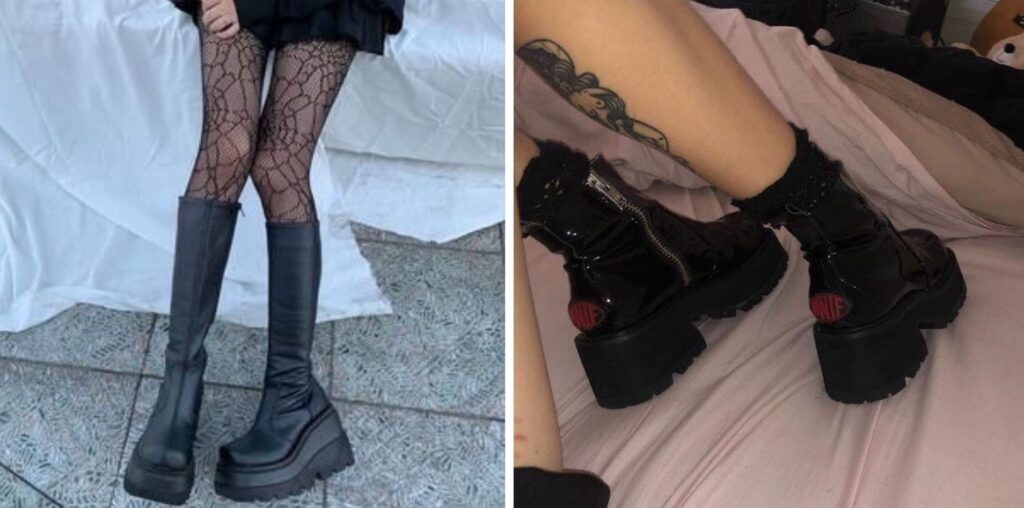 Live your Bratz Doll fantasy by wearing some platform boots! These are essential, because they add a grungy look to your magical fit. Plus, they would go AMAZINGLY with the fishnets and mini skirts!
Fairy Wings and Elf Ears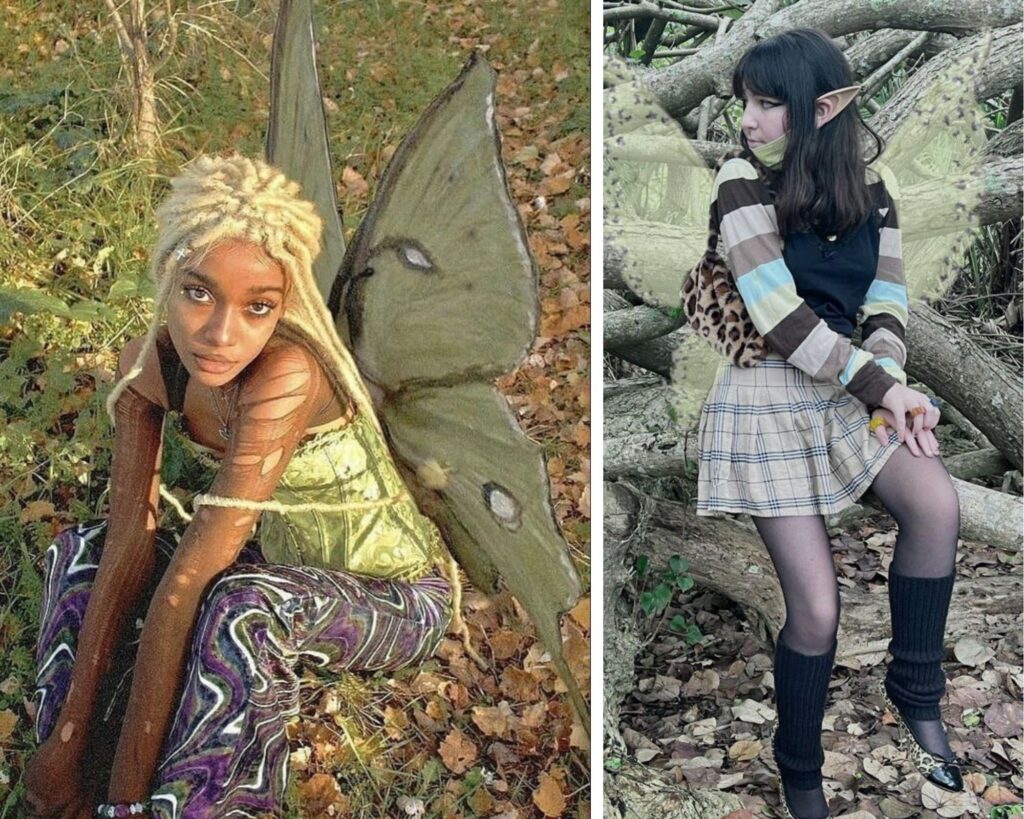 Now onto the real reason we're here: Fairy Wings! Fulfill your childhood dreams of dressing up as a fairy on Halloween – but with elevated looks! I mean, it's called Fairy Grunge after all! So if you really wanna take your Fairy Grunge outfit to a whole other realm, put on some insect-like wings that'll complement your outfit!
More on fashion? Read these:
Creepers… BOOM! PUMA x Minecraft Collaborate On EXPLOSIVE Collection
Game On! UNIQLO To Unveil 2nd Pokémon Meets Artists UT Collection!