Wanna revel in the power of women in cinema? Then watch a slew of movies on HBO Max, HBO and HBO GO, featuring kick-ass women, during the week of International Women's Day!
There's an inspiring tale for EVERY woman on HBO GO – from the illustrious chef who pioneered cooking shows in Julia (premiering Thursday, March 31) and the socially-adept women of The Gilded Age; to the darkly funny and dramatic ladies in Hacks, The Flight Attendant, and Somebody Somewhere.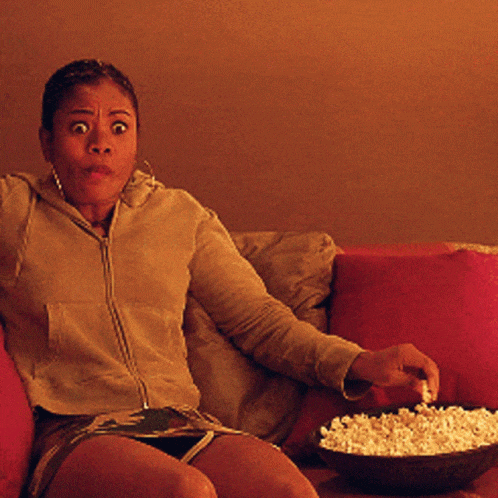 What's new on HBO GO
Julia Season 1, Premieres same day as the US on Thursday, March 31 on HBO GO
Discover the amazing life of world-renowned chef Julia Child, as well as how her long-running television series "The French Chef" helped establish the now-popular cooking show genre. The series explores a rapidly evolving period in American history through Julia (Sarah Lancashire) and her singular can-do spirit — the rise of public television as a new social institution, feminism and the women's movement, the nature of celebrity, and America's cultural progress.
Watch the trailer here: [embedyt] https://www.youtube.com/watch?v=PZBacZqwbCA[/embedyt]
Hacks Season 1, Stream all 10 episodes on HBO GO
Deborah Vance (Jean Smart), a legendary Las Vegas comedian, is unexpectedly assigned as a mentor to Ava Daniels, a spoiled young comedy writer (Hannah Einbinder). Despite their evident differences, they learn to respect each other and work together to save Deborah's floundering career.
Smart won the 73rd Emmy® Awards for Outstanding Lead Actress in a Comedy Series for her engaging performance.
The Flight Attendant, Stream all 8 episodes on HBO GO
Cassandra "Cassie" Bowden (Kaley Cuoco) is a street smart, quirky and slightly reckless woman who takes risky decisions in life. After waking up in a hotel room with a dead person, one of those choices throws her world upside down.
For this critically acclaimed, groundbreaking MAX Original series, Cuoco's charm, wit, and assured depiction of Cassie won her the first Golden Globe nomination.
Somebody Somewhere Season 1, Stream all 7 episodes on HBO GO
On the outside, Sam (Bridget Everett) seems to be a true Kansan, but she privately struggles to fit within the community. Singing becomes her saving grace as she struggles with loss and acceptance, and it takes her on a journey to discover herself.
This series demonstrates that finding your people and your voice is attainable with the help of a community of outsiders who don't fit in but don't give up. Anywhere. Somewhere.
The Gilded Age Season 1, Stream all 9 episodes on HBO GO
Marion (Louisa Jacobson) travels from rural Pennsylvania to New York City in the 1880s and finds herself embroiled in a class struggle between her 'old money' aunts Agnes (Christine Baranski) and Ada (Cynthia Nixon), as well as their wealthy neighbors. Marion must choose between society's standards and her ambition to pursue her path during the American Gilded Age, an era of enormous social and economic change.
Other shows and movies on HBO GO during International Women's Day include:
KIMI
A young woman suffering from agoraphobia works as a home-based tech worker when she comes across evidence of a brutal crime. She has no choice but to do what she dreads the most for justice to be served: she must leave her apartment.
Zoë Kravitz stars in this MAX original thriller directed by Academy Award-winner Steven Soderbergh.
Watch the trailer here: [embedyt] https://www.youtube.com/watch?v=_Gr2zXuEBL0[/embedyt]
Mare of Easttown Season 1
Mare Sheehan played by Kate Winslet, a small-town Pennsylvania investigator, is tormented by an unresolved case and her past. This HBO Original limited series delves into the dark side of a small town and offers an honest look at how family and past tragedies may shape our present.
Winslet won an Emmy® for Best Lead Actress in a Limited Series for her performance.
Watch the trailer here: [embedyt] https://www.youtube.com/watch?v=bm7RmpzCeyk[/embedyt]
In Treatment Seasons 1 to 4
Dr. Brooke Taylor, played by Emmy winner Uzo Aduba, is an observant and sympathetic doctor who returns for the fourth season of this award-winning drama series. Despite difficulties in her personal life, she is a dedicated therapist who assists patients in navigating a variety of modern concerns, such as the global pandemic and important social and cultural transformations.
Watch the trailer here: [embedyt] https://www.youtube.com/watch?v=J9FaAYnFpVs[/embedyt]
The Nevers Season 1 
Following a supernatural encounter, women in Victorian-era London discover that they have unusual talents. Their unexpected talents, which range from wonderful to frightening, put them in great danger until a mysterious widow, Amalia True (Laura Donnelly), and a brilliant young inventor, Penance Adair (Ann Skelly), join forces to defend and hide them from those who want to wipe out their existence.
Watch the trailer here: [embedyt] https://www.youtube.com/watch?v=gs-ODufnJ8Y[/embedyt]
Insecure Seasons 1 to 5
Issa (Issa Rae) and Molly (Yvonne Orji) face the diverse problems of being black women in a big metropolis, from uncomfortable experiences to racy setbacks, as they defy all preconceptions to live the life they want across the tricky professional and personal terrain of Los Angeles.
Issa Rae, a six-time Emmy® and Golden Globe® Award contender, and NAACP Image Award winner, developed and stars in the comedic series.
Watch the trailer here: [embedyt] https://www.youtube.com/watch?v=kqCwxtEdJWk[/embedyt]