The Met Gala, or to some people, fashion's biggest night of the year, is one of the most anticipated events in the fashion industry. It's the night when the biggest celebrities and fashion designers pour in tens of thousands of dollars and hundreds of hours into a look. I for one, have always been a fan of this extravagant event. I mean, who doesn't like looking at pretty clothes? Here are my top picks for the BEST met gala looks of all time!
Naomi Campbell, 1995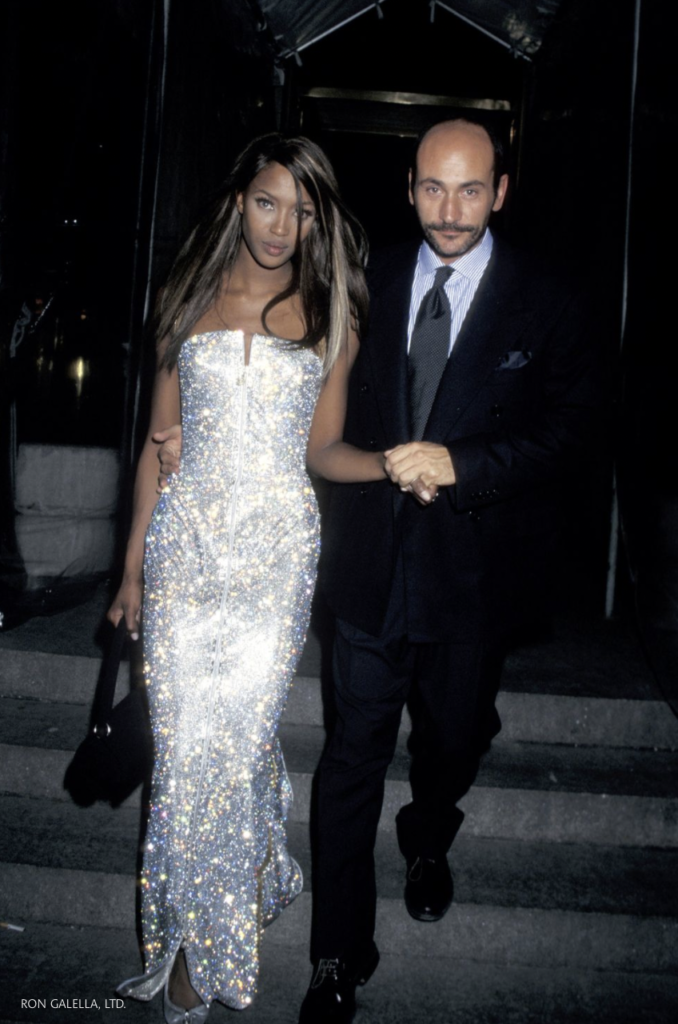 In recent years, due to the increasingly game-changing looks that have graced the yearly event, many people associate the Met Gala with the most extravagant and Avant-Garde looks. But I just can't get over this dazzling, sparkly Versace gown that Naomi Campbell wore to the 1995 Met Gala! She definitely made fashion history when she strutted down the red carpet in this streamlined dress lookin' like a skinny disco ball!
Blake Lively, 2018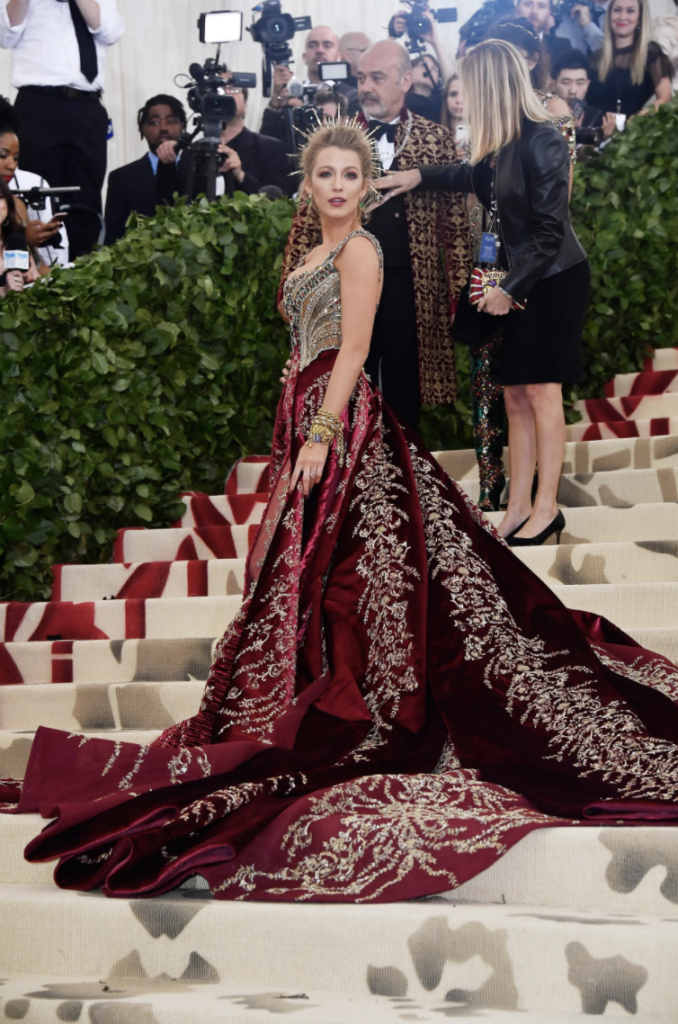 Who can forget Blake Lively's heavenly Versace dress that took over 600 hours to make? Hand made with intricate beading, the actress' gown was ornately designed in ruby and gold, making this a standout of the night. To top off her beautiful corsetted look, she wore a spiked headpiece that made her look like a goddess. Damn, god really is a woman.
Marc Jacobs, 2012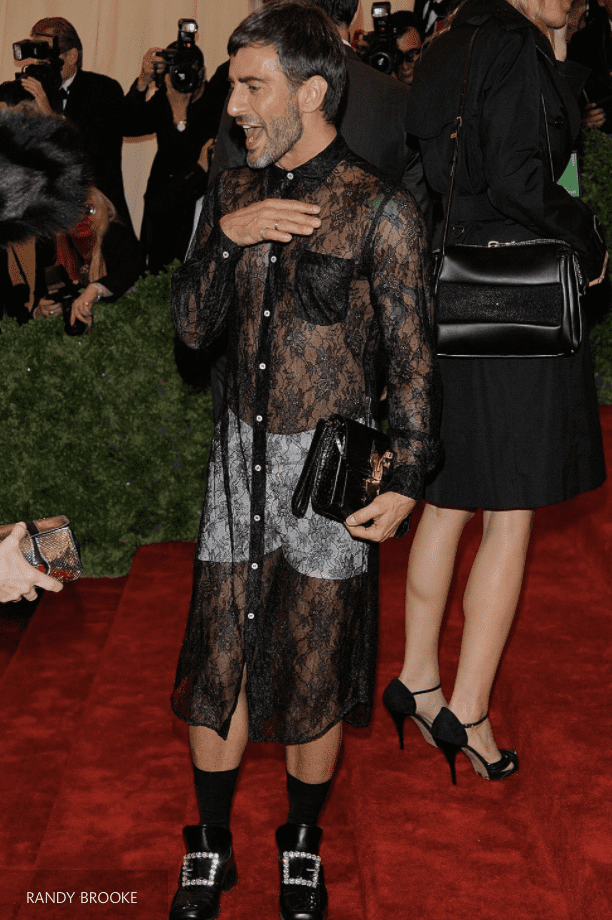 Though Marc Jacobs' 2012 lace dress look by Comme des Garçons was not the most extravagant of the night, it was definitely a standout. You might be questioning my fashion sense, and I totally get it! I mean, he was wearing a lace dress with some white boxers. But what I liked most about it was that it celebrated the unconventional and the 'inappropriate', and gave people a taste of men in more feminine styles.
Ezra Miller, 2019
Ezra Miller really took the saying 'all eyes on me' quite literally in his 2019 campy optical illusion look. He stomped the red carpet in his Burberry suit, RHINESTONE corset, and bejeweled wingtips while he covered his face with a mask of his own face. Aside from his absolutely amazing outfit, what made me fall in love with this look was the painted eyes on his face!
Lady Gaga, 2019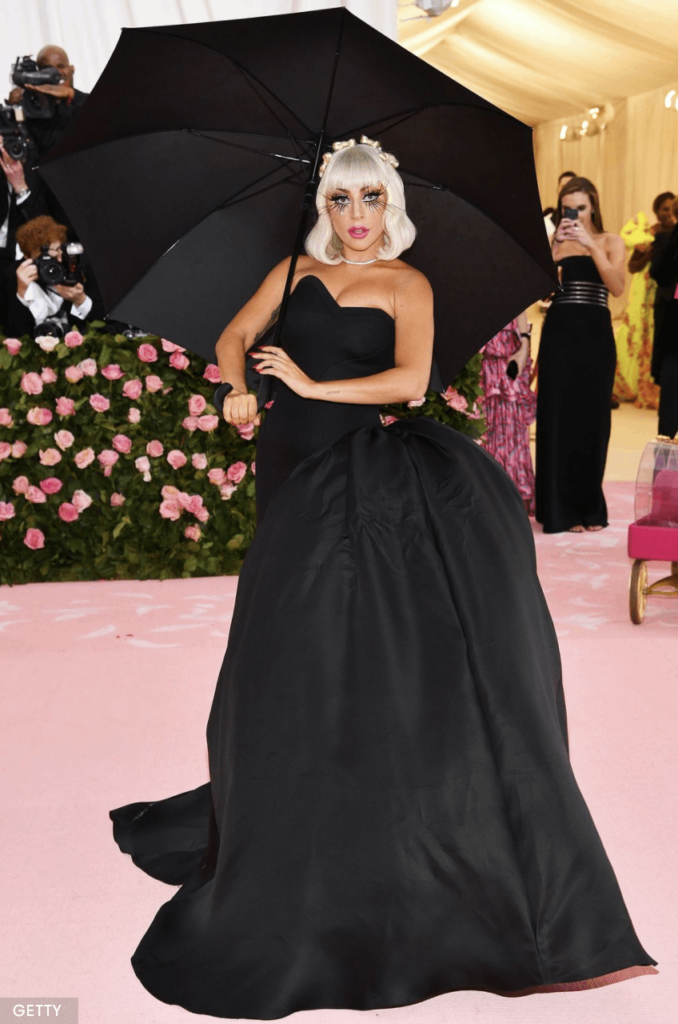 Lady Gaga's 2019 Met Gala look was a PERFORMANCE. She arrived in an outrageously big fuchsia pink cape gown designed by Brandon Maxwell with a 25-foot train. She then began to remove her pink cape to reveal a corseted dress. But that's not all! She took us to a whole new level when she stripped into a crystal bra, before changing into her third and final look, a pink column gown. It's campy, it's art, it's GAGA.
Beyoncé, 2015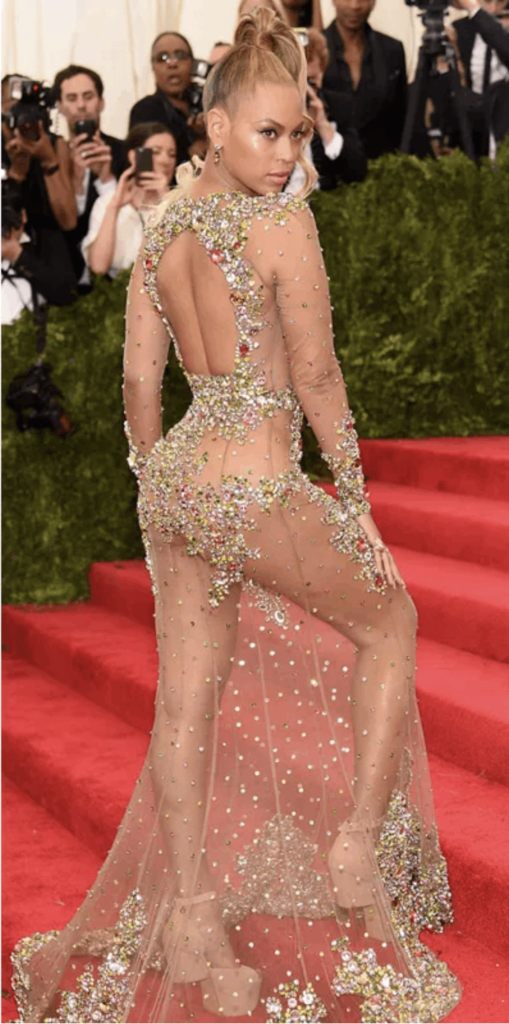 When talking about the Met Gala, you know I gotta mention the Queen B! She arrived in a gossamer-thin gown by Givenchy, and people were absolutely GAGGED. Paired with her gorgeous high ponytail, you can be sure that she is see-through and ready to slay the red carpet!
Zendaya, 2018
The talented queen Zendaya took the theme of "Heavenly Bodies: Fashion and the Catholic Imagination" quite literally when she wore a look inspired by the Saint Joan of Arc. Made by Versace, she wore a custom metallic gown which featured an armored neck-and-shoulder with some sparkling chainmail. And I gotta say, I LOVE seeing Zendaya in a bob.
Rihanna, 2015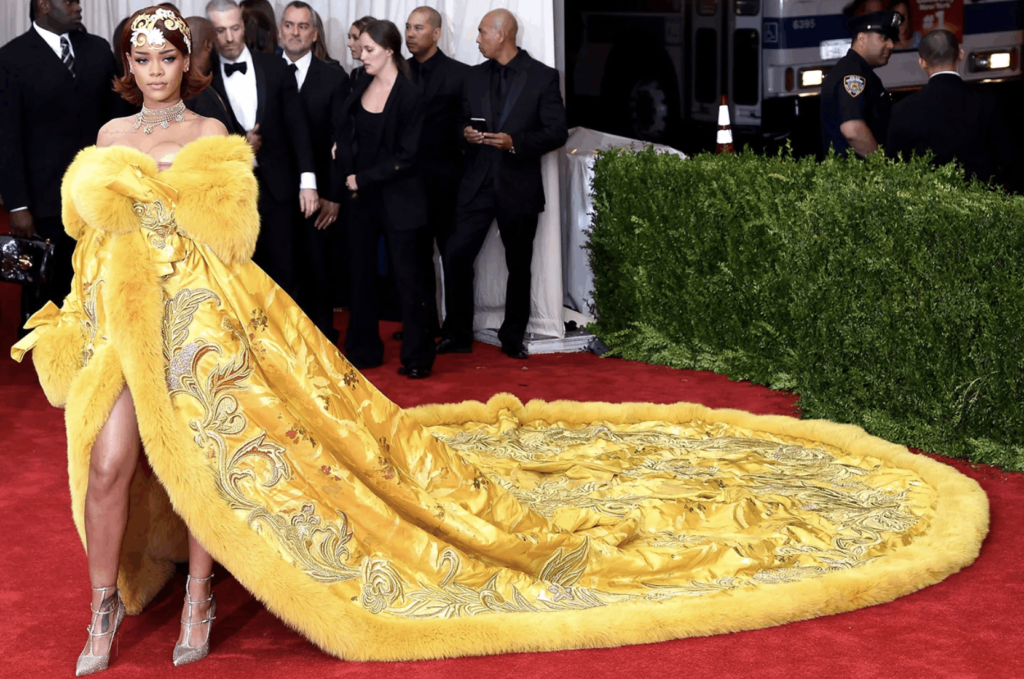 I first came across this dress because of the endless memes that were inspired by this gown. Yes, I can't lie, the train does kinda look like a cheese pizza, but that's why I ADORE it! Designed by Chinese designer Guo Pei, this dress took a total of TWO YEARS to make! It's a great meme, it's a stunning dress, it's the best of both worlds!
More on fashion? Read these:
Chic Shake-Up: UNIQLO And Ines De La Fressange Unveil LifeWear Collection