The fashion industry has sent many a controversy down the runways over the years. But one of the most enduring and hotly-debated concerns is their alleged exploitation of and cruelty towards animals. The use of animal parts in fashion has been one of the biggest sore points among animal rights activists, who have sometimes successfully brought fashion houses to account – Louis Vuitton, Marc Jacobs and Balenciaga among them. Squabbles over the alleged exploitation of live animals in fashion shows has also made headlines on numerous occasions.
Here are some of the fashion world's biggest blunders as regards its use of animal products, or utilising animals as set pieces: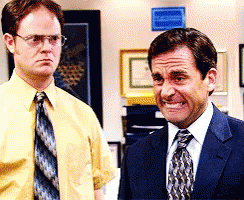 Chanel – Paris Couture Week  (2022)
During Paris Couture Week last month, Chanel was lambasted by an animal activist group for using a horse to open its show. Charlotte Casiraghi – granddaughter of Princess Grace Kelly of Monaco and Chanel's brand ambassador since 2020 – rode her 8-year-old Spanish bay horse Kuskus down the runway, Vogue reported.
In a statement, PETA's UK Director Elisa Allen said, "Horses are clever, complex, and easily terrified individuals, not fashion objects to ride down a runway amid flashing lights and booming music. They are easily frightened," she continued, "suggesting that this foolish and careless ploy may have ended in calamity."
Marc Jacobs (2018)
Marc Jacobs, who uses animal fur in his collections, is no stranger to tussling with activists. In his February 2018 Fashion Week show, there were protests from animal activists in the audience, who were shouting "Marc Jacobs, shame on you. Only assholes wear fur!" Meanwhile, a large, anti-cruelty demonstration was taking place outside the show's venue.
Mary Katrantzou (2018)
Mary Katrantzou's London Fashion Week 2018 show was hijacked by an anti-fur protestor. She leaped onto the runway, in front of one of the models midway through the show, yelling "Shame on you for supporting this." She was escorted out of the building shortly after. While there are likely designers that display fur at fashion week, Katrantzou was not one of them, as her collection used only faux fur.
London Fashion Week (2019)
2019's London Fashion Week opened with controversy as the whole event was targeted by two different protests. PETA representatives bathed themselves in black slime to draw attention to "hazardous waste associated with the leather industry," according to PETA. Extinction Rebellion, meanwhile, used a "bleeding" red carpet to draw attention to the garment industry's environmental impact.
[embedyt] https://www.youtube.com/watch?v=DtPBWrkbqtw[/embedyt]
Whether you love or hate activists, the fact is that exotic animals are cruelly treated on farms; or are being hunted for their fur or skin and being driven to extinction.
More on fashion controversies? Read this:
Steal With Style? A Look Back At Fashion's Biggest 'Cultural Appropriation' Controversies