Cultural appropriation is a term that has been bandied about on the internet by just about everyone. The term is defined as the act of copying or using the customs and traditions of a particular group or culture, by somebody from a more dominant (= powerful) group in society, by the Oxford Learner's Dictionary.
Being accused of cultural appropriation isn't just limited to public figures – even big named fashion brands are no stranger to being accused of it.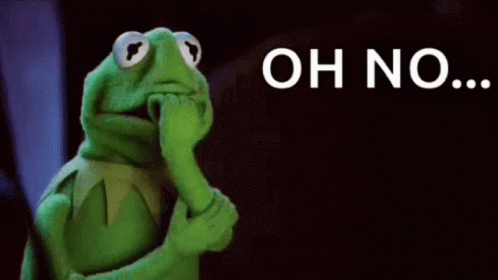 Here are some stumbles on the fashion catwalk over alleged acts of cultural appropriation:
Chanel (2011)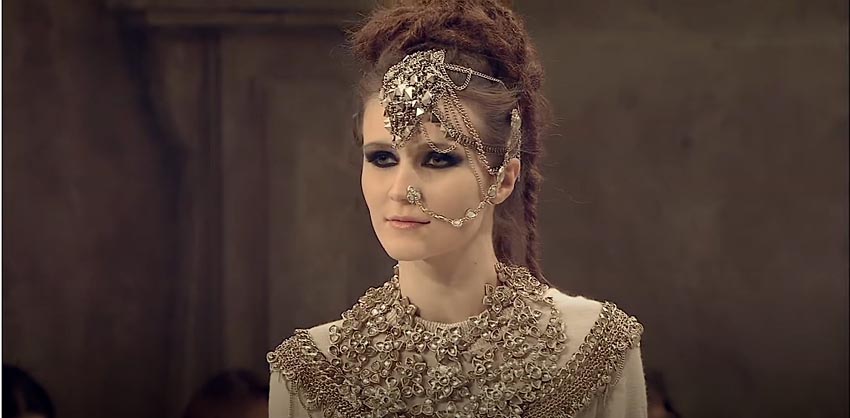 The Paris-Bombay Metiers d'Art collection was designed by Karl Lagerfeld, Chanel's late Creative Director. The runway was littered with saree-esque drapes, anarkalis, and salwar-kameez, all of which were inspired by Indian aesthetics. Furthermore, the majority of the models wore bindis, naths, maang-tikas, hath-phools, and dreadlocks. No one, however, was against the show. It's not because Chanel didn't offend people; it's because minority groups did not have the same level of representation as they have now.
Victoria's Secret (2012, 2016)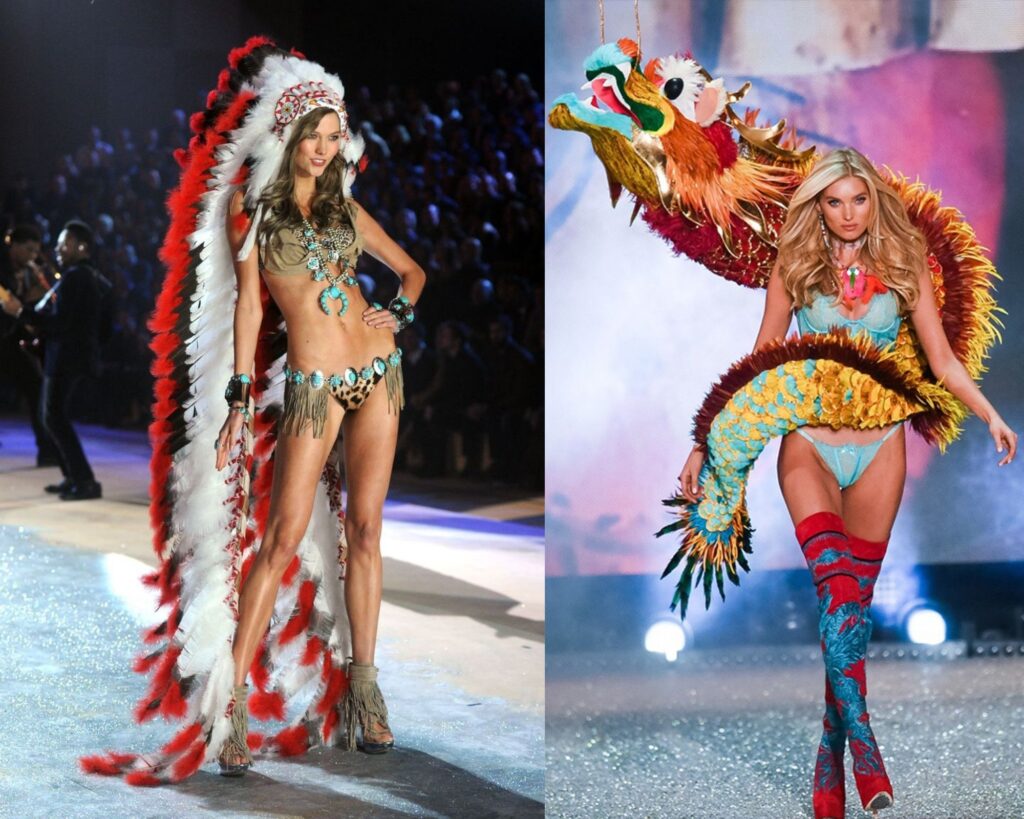 The famous lingerie brand – Victoria's Secret – is no stranger to negative press. However, Adriana Lima, Elsa Hosk, and Lais Ribeiro sported Asian-inspired designs in 2016, which included a feathered dragon, a bolero that looked like a qipao, and Chinese knot tassels. Not only that, going back a few more years to their 2012 runway, the feather headdress, suede fringe, turquoise jewelry, and leopard print suit worn by Karlie Kloss to depict how indigenous people are associated with Thanksgiving drew much criticism, prompting the brand to apologize and remove the ensemble from the televised show.
Gucci (2019)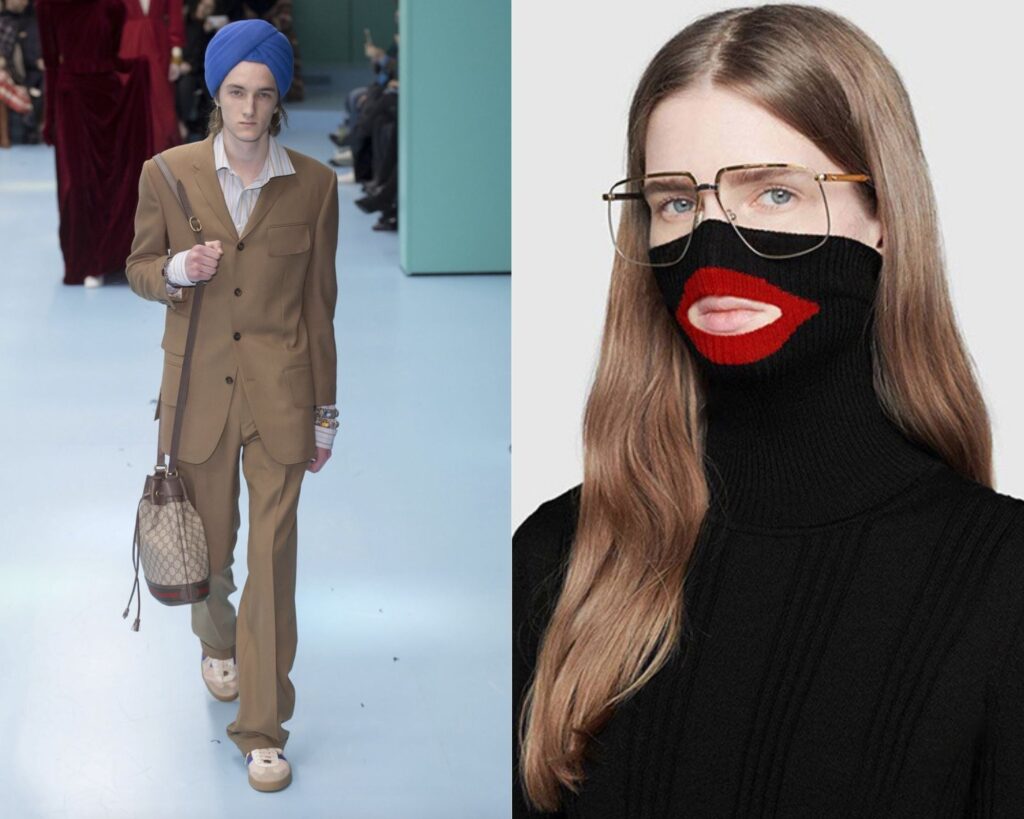 The Italian fashion brand Gucci had faced backlash for their numerous products. However, one of their most notorious controversies emerged in their February 2019 release of a black balaclava jumper with a mouth cut-out with red panels sewn over it, resembling exaggerated lips. It aroused outrage almost immediately because of its similarities to blackface caricatures. Gucci quickly apologized on Twitter and took the jumper off their website.
Another cultural appropriation controversy involving Gucci was an Indy Full Turban sold by luxury e-commerce retailer, Nordstrom. It was first noted on the AW19 runway. The Coalition of Sikhs said: "The turban is not merely an accessory to monetize. It's a precious religious item of faith for millions of Sikhs. Many people believe that this cultural appropriation is improper since individuals who wear the turban for fashion would be unaware of its significant religious significance." The item was later removed from the website, and the company apologized to the Sikh community.
Marc Jacobs (2017)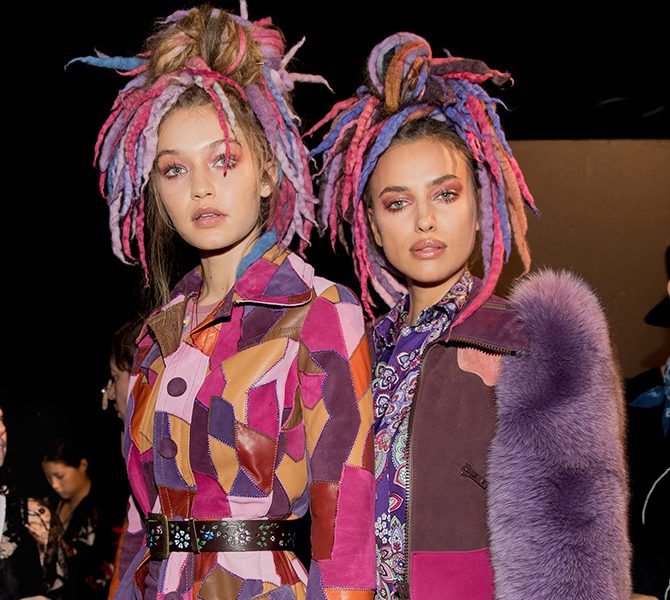 While Marc Jacobs' designs did not draw criticism, it was the models' hairstyles at the Spring 2017 show that drew attention. All 52 (mostly white) models who walked the event wore rainbow wool dreadlocks as a nod to club kids like Boy George and others.
Initially, the designer remarked on his Instagram account: "I respect and am inspired by people and how they look. I don't see colour or race – I see people. I'm sorry to read that so many people are so narrow-minded… Love is the answer. Appreciation of all and inspiration from anywhere is a beautiful thing. Think about it." He apologized "for the lack of sensitivity mistakenly conveyed" by his statements a few days later, saying that while he sees "colour," he does not discriminate.
Burberry (2019)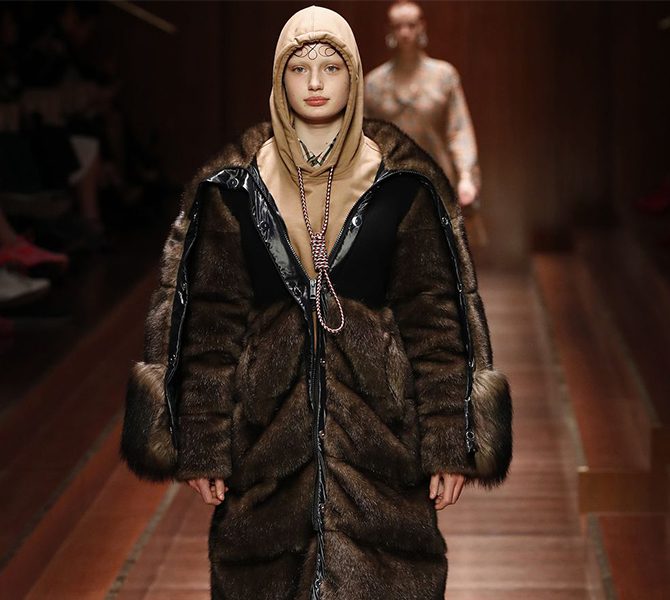 Burberry also faced criticism for sending a model down the catwalk with the drawstring of a sweatshirt knotted into a noose around her neck during their Autumn/Winter 2019 showcase. Apart from the suicide connotations, the hangman's noose is a sign associated with lynching and a prominent hate symbol directed at African-Americans.
It was just a matter of time before the brand issued an apology and pulled the design from the collection. "Though the design was inspired by the marine concept that went throughout the collection, it was disrespectful and we made a mistake," said Marco Gobbetti, Burberry's chief executive.
It's a grey area whether big brands are being culturally insensitive or not. In the world of fashion, everyone has been 'borrowing' inspiration from each other for a long time. If it's up to you, what do you think? Is the fashion world being culturally insensitive to marginalised groups?
More on fashion? Read this:
Digit-real: Fashion Goes Spectacularly Digital, And YOU Can Experience It NOW!