If you're into fashion or Japanese culture, you've likely come across the term 'Lolita'. It's a subculture from Japan that is heavily influenced by Coco and Victorian fashion from France and England. Without further ado, let's dive into the adorable couture that is Lolita Fashion!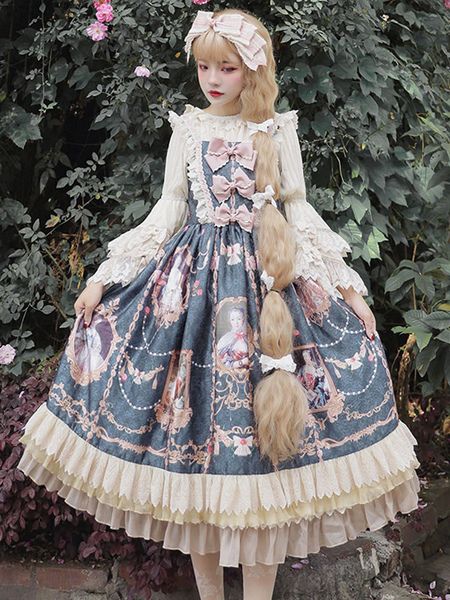 Besides being 'cute' and 'sweet', another defining element of Lolita Fashion is the volume of the skirt which comes from either the design of the skirt or their petticoat or crinoline underneath. As for the shapes of the skirts, they generally come in bell-shaped, cupcake, or A-line designs. As for the length, it's usually around the knee area, not too long and not too short. There are generally 3 main types of Lolita Fashion (but of course, there are many other substyles that you can rock!), namely Classic, Sweet, and Gothic.
The Classic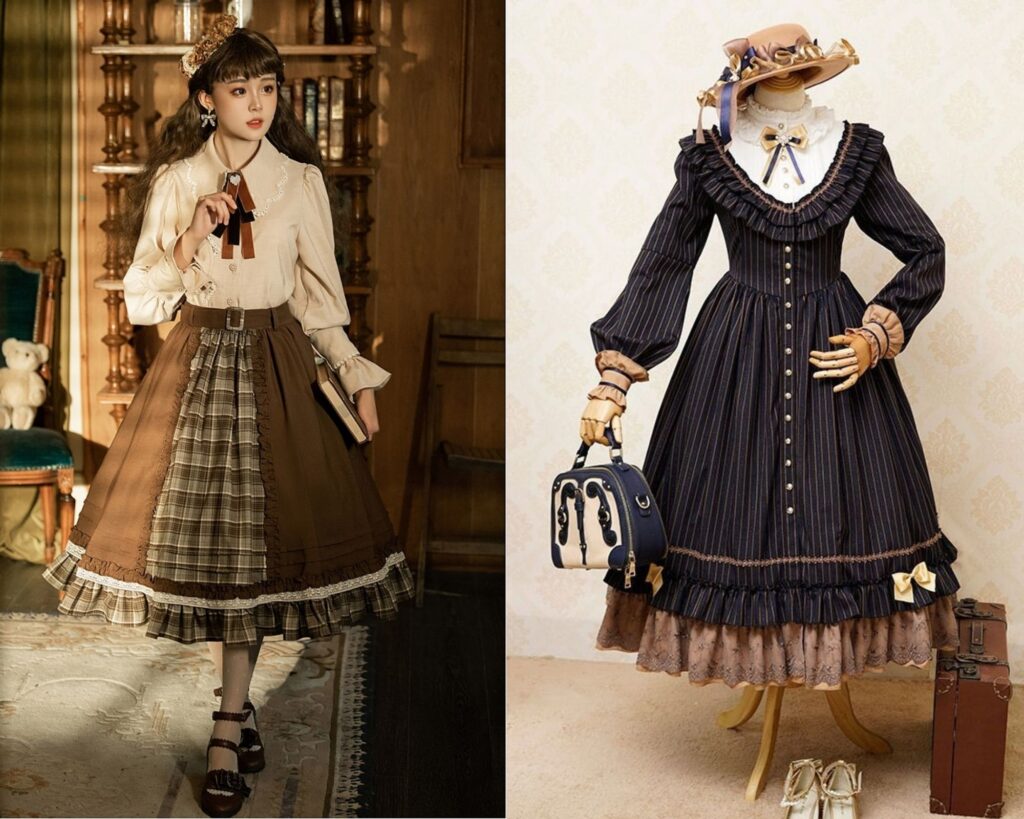 This style is especially inspired by historic fashion, hence why it appears more mature than the other Lolita styles. For the classy girlies, they tend to wear more A-line skirts that are longer in length, as well as underskirts that have ruffles at the bottom to give the skirt more length. They would usually go for solid colours, or prints that have a realistic or antique feel to them, such as animals, floral, and fruit prints. As for their hair, they would usually go for a more natural colour, such as brown, black, or blonde.
The Sweet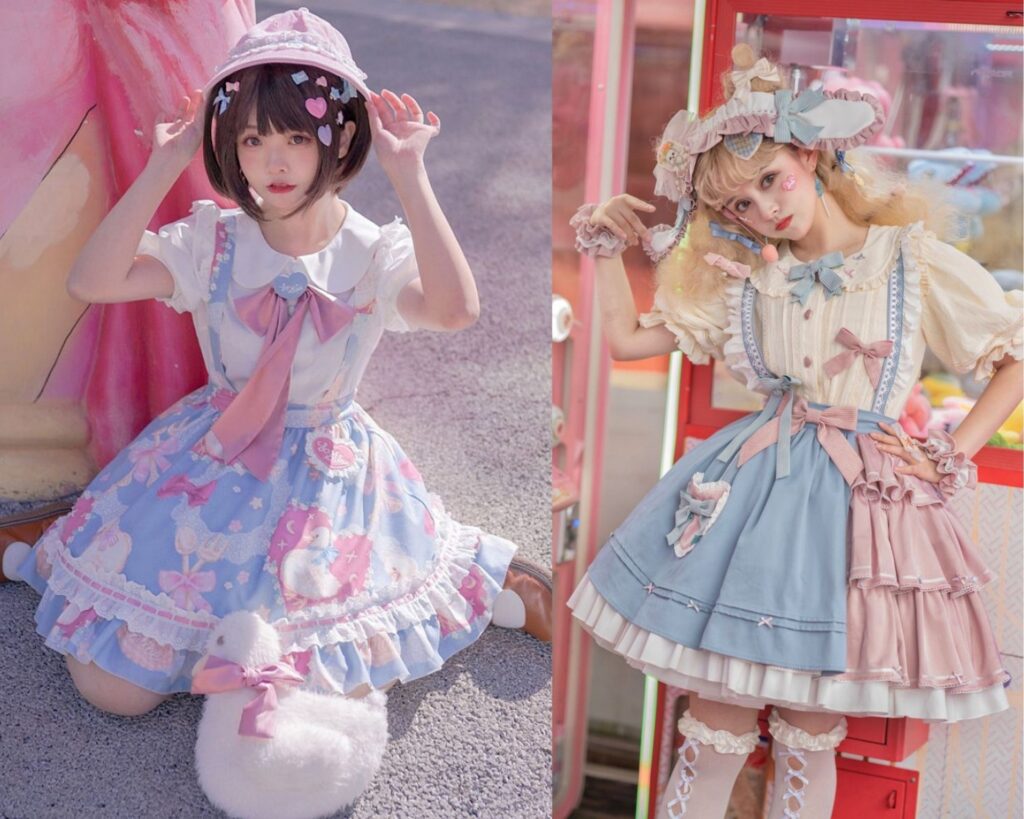 Considered one of the most child-like out of all the styles, this style includes bows, ruffles, and pastels that will melt your heart. This style goes for bell skirts and dresses to create that bell silhouette. It's usually associated with fantasy or child-like elements, so you would see 'Lolitas' use a lot of white and pastels in their outfits. For the hair, they are usually worn in braids, pigtails, down, or odangos. As for the hair colour, pastel coloured wigs have become more popular in recent years, adding to the child-like effect of the sweet Lolita look.
The Gothic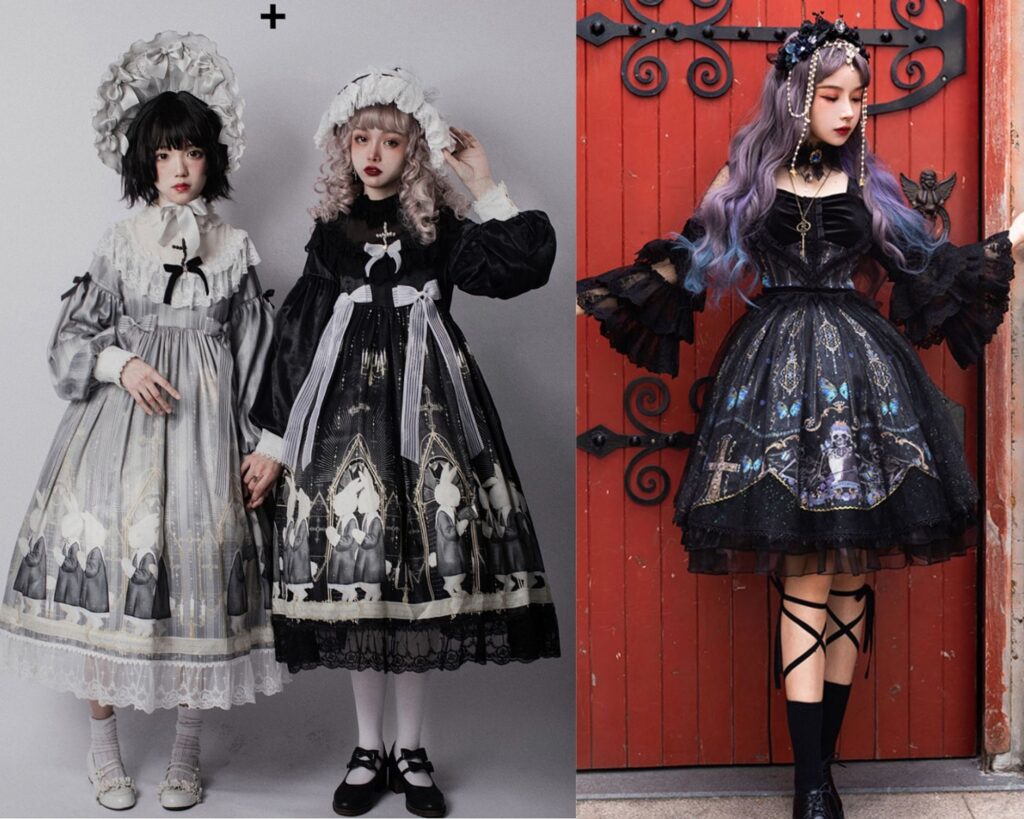 Inspired by gothic Victorian styles, this style was popularized by the Japanese musician, Mana. Like the sweet Lolita style, this generally follows the sweet Lolita silhouette, which includes bell skirts and dresses, to create a cupcake-like shape. Yet, for a more mature look, some would go for an A-line skirt, which resembles the classic Lolita look. Darker colours are most often associated with this style, such as black, navy blue, and deep purples. To match the dark attire, this style is usually paired with a dark lipstick and some smoky eyes to achieve that gothic look. Though in general, most Lolita makeup remains quite natural.
More on fashion? Read these:
Plunge Into Grunge: How To Style Grunge Outfits (And Attain Nirvana)
Flex Your Latex: Latex Fashion Items You NEED To Add To Your Wardrobe!