The pursuit of the holy grail in global skincare is relentless! But if you're scouring the earth for new skincare brands to try, don't look too far, because Malaysia offers a wide range of brands to choose from. At Lipstiq, we're all about #sapotlokal – but we don't like to be gatekeepers. If you've read our last list of local skincare brands, here are three more that you should definitely check out.
SAFI
SAFI is a renowned Halal brand that offers a unique and complete line of skincare, personal care, and hygiene items designed specifically for modern Muslim women and men. SAFI provides a diverse assortment of skincare products appropriate for all skin types, with 12 different lines to choose from. Everybody can experience SAFI's outstanding assortment of skin care products, from Acne Solutions to Hydra Glow.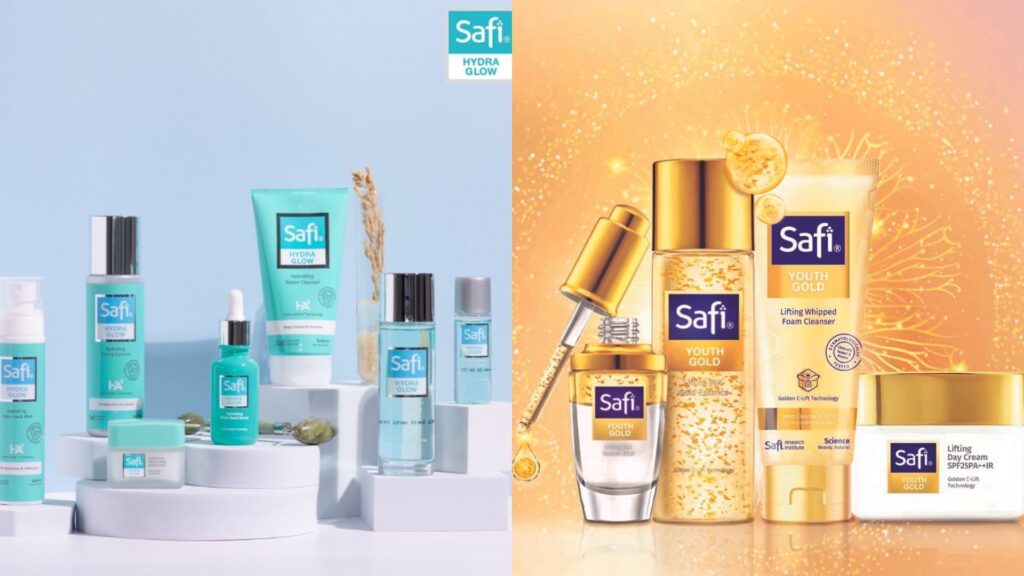 If that's not enough to persuade you, SAFI is presently collaborating with Yoodo, Malaysia's first completely customisable and 100% digital telecom, to provide consumers the opportunity to try out Yoodo's unique offerings firsthand! Customers who buy any Safi skincare item worth RM15 or more in one transaction will receive a free Yoodo SIM card with 5GB of high-speed internet!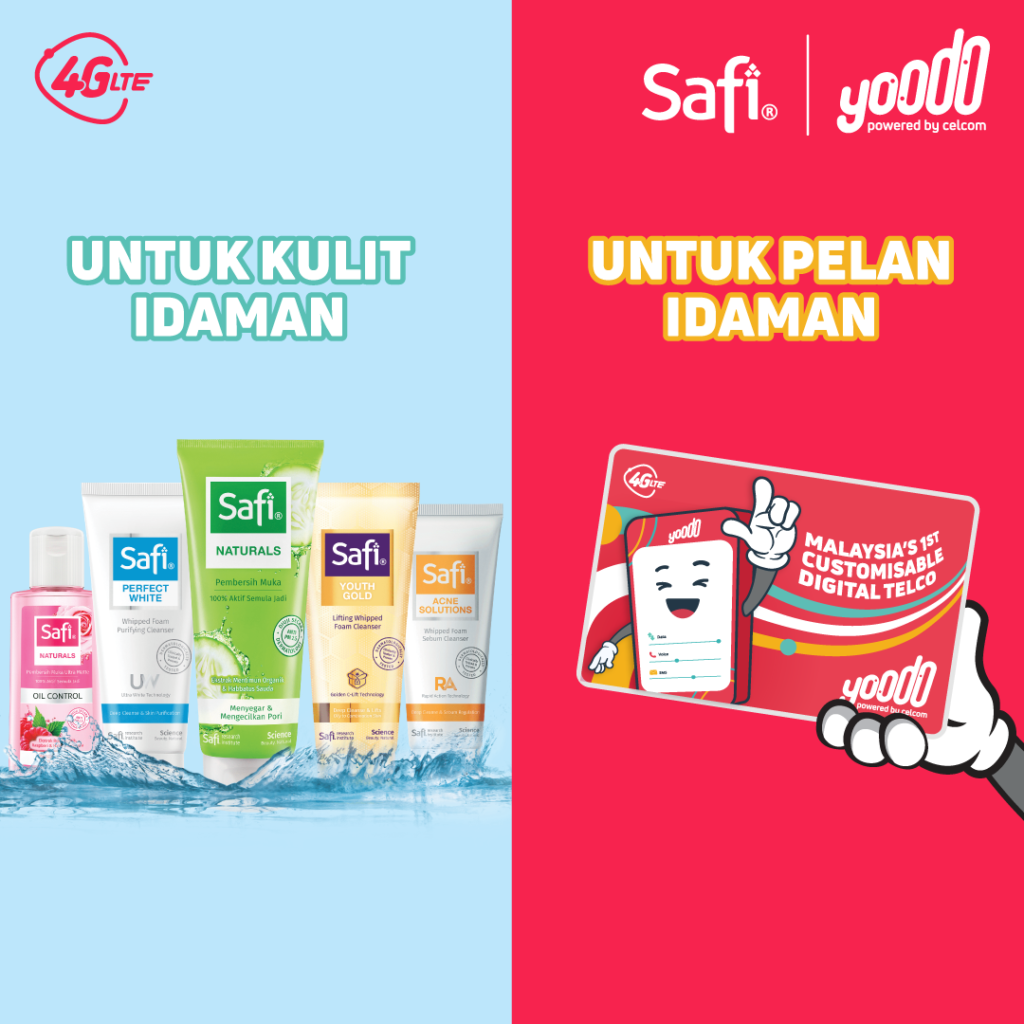 "Users who activate their Yoodo line will receive 5GB of high-speed data for free. It's all part of Yoodo's ongoing efforts to increase access to connectivity in the country, to ensure that Malaysians can always stay connected with their loved ones come rain or shine." – Chow Tuck Mun, Head of Yoodo.
The deal is available now at all Mydin, Econsave and Guardian outlets. So if you want to purchase SAFI's fantastic and inclusive skincare products, keep an eye out for a salmon-red band on their package to obtain a free Yoodo SIM card.
The Mineraw
Jidienne Ibaez, the creator of The Mineraw, grew up with hormonal acne, sensitive, and oily skin, so she concentrates on studying and applying pure, raw, clean products, which has helped her complexion tremendously. She bases her business on the use of natural, pure chemicals, which are the most potent healing agents for physical rejuvenation.
Her skincare line includes Glow Serum Face Oil, Toner Balance, Purify Face Mask, and Honey Glow Scrub, all of which are produced entirely out of natural ingredients. Each item is made by hand in small amounts, with the highest quality, cruelty-free materials and packed in reusable/recyclable containers. The Mineraw also sells Beard Oil for men who want to develop a beard and Bronze Babe Body Oil for girls who want to glow in the sun.
For further info, check out their website by clicking HERE.
Root Remedies
Sian Chiew, the founder of Root Remedies, began painstakingly researching formulations and making her own skin-loving remedies from scratch when commercial solutions failed to heal her problematic skin. The natural skincare experiment quickly grew into a complete brand, with products that are today popular among Malaysian and international consumers.
Root Remedies advocates the notion of mindful skincare, which is looking within, respecting, and listening to your body, mind, and skin for your skincare regimen. The skincare brand offers a wide range of products, from skincare to hair care, as well as tools to add to your routine. Malaysians have continued to embrace this brand because of their minimalist approach to their cruelty-free skincare line with clean and natural ingredients and inclusiveness for all skin types.
Root Remedies skincare products include serums like AM:PM Deep Hydration Set, Argan Pure Oil, and Damask Rose Mist to help you achieve the radiant, healthy skin that we all desire.
For further info, check out their website by clicking HERE.
More on skincare? Read these:
Against Oil Odds: Skincare Tips For Oily Skin (You Can Beat It!)
Why Are Antioxidant Serums Very Important In Our Skincare Regime?