It's officially Valentine's Day, folks! The day when rose bouquets are sent and restaurants are completely booked with couples who want to commemorate and celebrate their love for one another. It's also the day when single folks are forced to witness all the precious love on the sidelines, and are left to suffer absolute singleness for the whole day.
Look, I get it, I'm THOROUGHLY single too, but we shouldn't overlook our own needs to express love – especially to ourselves! You know what they say: "Nothing is more important than self-love", am I right?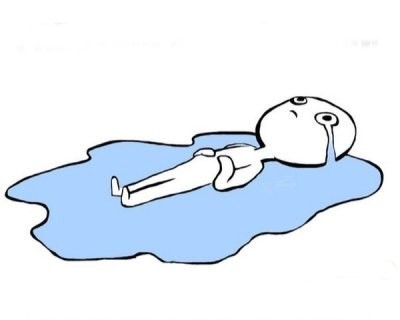 So, stop shedding those tears and hold that chin up high because we're here to tell you what you can do on Valentine's Day as a single person who may not necessarily want to mingle.
Regular Degular 
It's only Valentine's Day, after all – another day in an otherwise mundane week. So why bother? If we approach the day as if it were any other, it will pass us by before we even know it. You'd do your usual morning routine and head on to tackling your "very not Valentine's Day" ahead.
Werk, Werk, Werk
Valentine's Day falls on a Monday, and while I'm not sure how your day begins, mine begins with work – which is the ideal diversion on such a "romantic" day. If you focus exclusively on your job today, you won't see all the roses that are being passed about or all the V-Day Instagram posts that are being made for S/Os.
Cook For You
Why eat at an expensive restaurant when you can cook your own version of a bougie meal! Cook that dish that you've been putting on hold, because what better way to end a great day than having a hearty meal. Plus, cooking is a great form of therapy that focuses greatly on you and you alone. Shower the endless love you need towards yourself!
Retail Therapy
Speaking of therapy – retail therapy! This is the best way to show yourself some self-love! Spend that hard-earned bread on a new pair of pumps, or a cute purse. Before you head home from work, drop by your nearest mall and spend the rest of today shopping. Being single is hard work, right? So, you deserve all the reward you get for not calling your EX today.
Netflix & Chill
The best way to complete the night is to binge-watch some Netflix! There's no way you'll be able to resist sinking onto your sofa with a remote in hand now that Netflix has added some new series to its lineup. If you're searching for something to watch that isn't romantic – because yuck! – and you enjoy documentaries, here's a selection of real crime documentaries to consider.
https://lipstiq.com/entertainment/189511/under-surveillance-10-netflix-true-crime-documentaries-it-would-be-criminal-to-miss/
More about self-love on Valentine's Day? Read these: 
https://lipstiq.com/lifestyle/love-and-relationship/189645/love-is-me-ternal-5-reasons-you-should-date-yourself-on-valentines-day/
https://lipstiq.com/lifestyle/love-and-relationship/188587/singled-out-are-you-falling-in-love-cause-youre-ready-or-cause-youre-lonely/