With Valentine's Day just a few days away, you're probably busy fitting together pieces to complete your mood board on how hot and sexy you'll be looking that day. Everything from makeup and outfit, to eyelashes and heels. Everything has to be PERFECT!
Whether it's gonna be your first date after swiping right on the handsome hunk on Tinder, or a romantic date with your better half to spice things up once again – it's a special day to celebrate love and romance. If you're unsure which makeup look to pull off, here's our advice – keep it natural and elegant. By "elegant" we mean something that attracts the eye, but is not over-the-top. Enter the highlighter!
If you're getting dolled-up for a special occasion, it screams glitz and glamour! And there's no way you're not including a strobe of highlighter or shimmer in your makeup blueprint.
You can find highlighters in various forms – cream, liquid, stick and powder. My personal favorite is stick highlighter, only because it's super easy to apply and carry around. If you have never tried one, we have curated some of the best stick highlighters out there, which are sure to spruce up your makeup game, BIG TIME!
So here are some of our favourite stick highlighters which work so effortlessly!
1. Maybelline New York Strobing Stick Highlighter
It can't get any better than this drugstore find. Its lightweight and creamy formula contains micro-pearls to add boost to your radiance. Due to its creamy texture, it blends into your skin like a charm! Because who needs the extra hassle of blending much, right?
Anastasia Beverly Hills Contour And Highlight Stick
This is a multi-purpose stick, so you don't have to carry many products with you when you travel. It can be used as a contour or highlighter. Although it has a creamy texture, after applying, the product leaves a natural, matte finish. What's more, you can also use this on other body parts where you wish to highlight, contour, or both.
Fenty Beauty Match Stix Shimmer Skinstick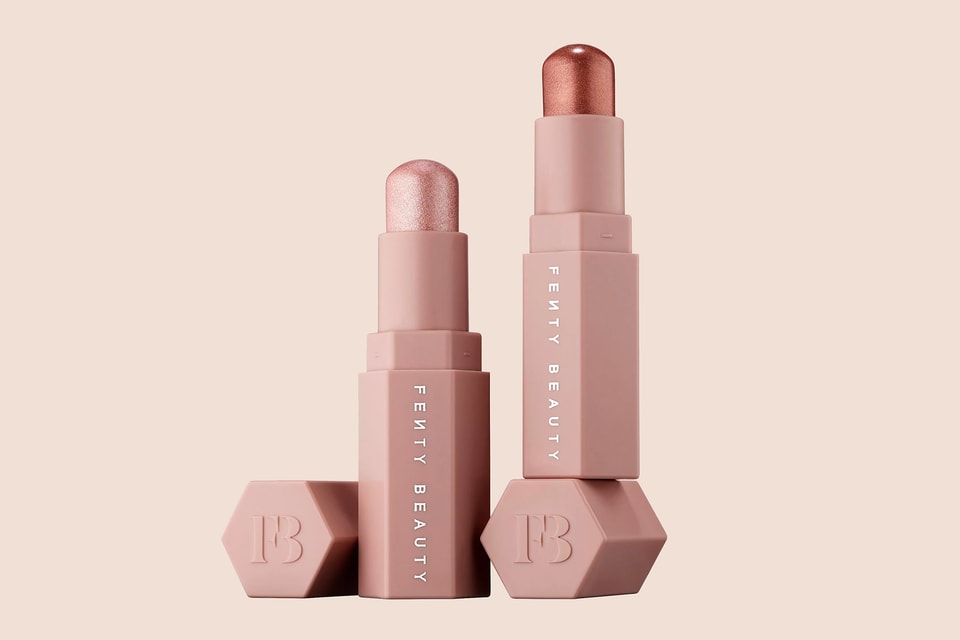 Fenty Beauty's cream-to-powder formula is super long-wearing. So you might not even need to touch-up after several hours. This highlighter stick is super lightweight. It doesn't require much blending, as it melts into your skin, making it part of it. If you're looking to enhance your features with a natural look, this stick does the job.
Nars The Multiple Stick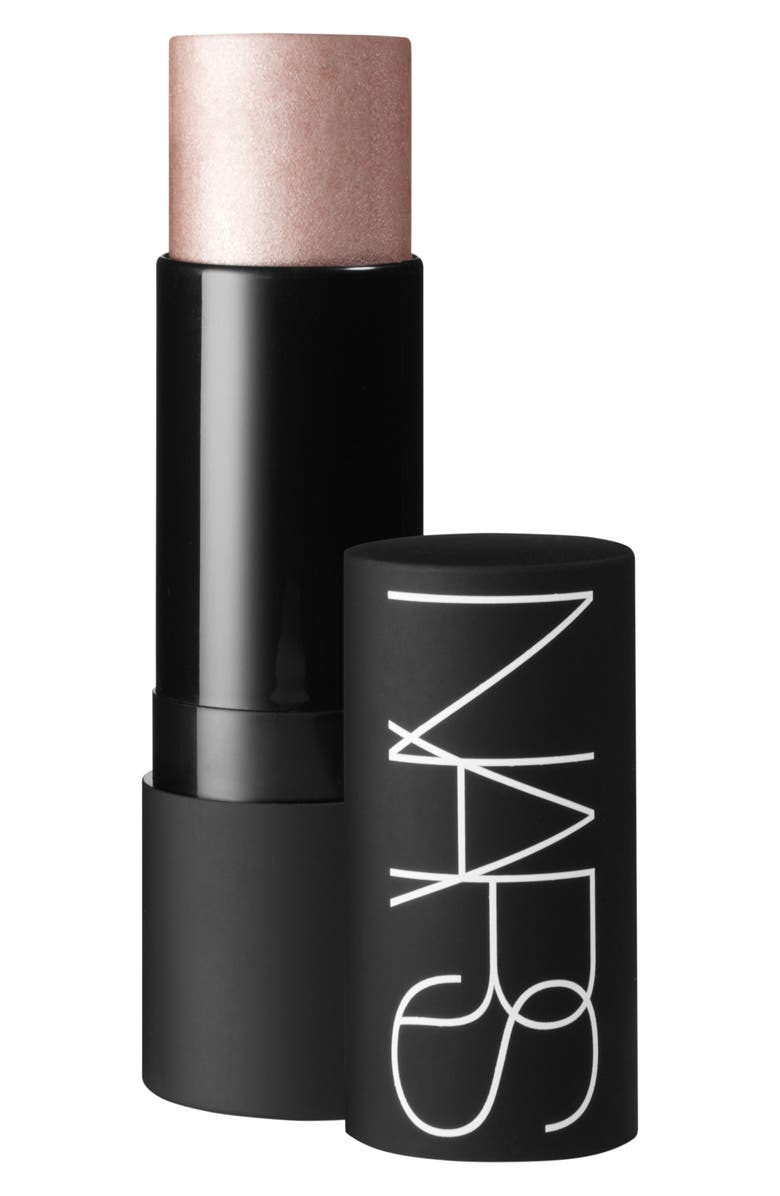 Here's another multipurpose highlighter stick for you. You can use this on your eyes, cheeks, lips, and even body. It has similar consistency as the Fenty Beauty Match Stix Shimmer, a cream-to-powder finish, which makes it perfect for easy blending and finish. It also contains nourishing ingredients like vitamin E and açaí oil, which provide better absorption of the product and promote skin regeneration.
Burt's Bees 100% Natural All Aglow Highlighter Stick
If you're looking for a 100% natural formula, then this highlighter stick from Burt's Bees is for you. Made from all-natural ingredients and formula, it's not only good for your skin, but nourishes it as well. With nourishing agents like coconut oil, jojoba oil, cupuaçu butter, and daikon radish extract, your skin will thank you. As for the highlighting part, it enhances your natural glow, which lasts for a long time.
Price-wise, this highlighter stick is much lower compared to other high-end brands like NARS, Fenty Beauty and Anastasia Beverly Hills. So you'll not only be cutting back on the spending, but also giving your skin what it deserves with makeup that is made of all-natural ingredients!
Nudestix Nudies Glow Bronzer & Highlighter Stick
This is once again a 2-in-1 stick you can use to warm up your face (with the bronzer) and lift-up the high points on your face (with the highlighter). After using this product, your skin is sure to look all glowy and healthy. In terms of formula, it's light-weight, non-feathering and water-resistant. If you're someone who has oily skin or sweats more than normal, you don't have to worry about your makeup getting ruined, thanks to its water-resistant formula.
You might think it'll look thick and heavy on your skin due to its various formulation, but fret not. It's super light-weight and is easily absorbed by your skin, working fast to create a barrier with the oil glands. It also has a built-in blending brush, so you don't have to worry about adding one in your makeup bag! Can it get any more convenient?
Whichever you might choose to enhance your features, in the end, it's all about bagging in the confidence. The most beautiful aspect of a woman is how she carries herself and how she feels about herself. Chest out, chin up! You got this, ladies! Makeup simply enhances, but YOU'RE the real canvas. 🙂
Happy Valentine's Day! <3
More on makeup? Read this:
https://lipstiq.com/beauty/182897/eenie-meenie-miney-mo-fenty-beautys-pro-filtr-soft-matte-longwear-foundation-now-available-in-mini/