If you haven't heard, The Gardens Mall recently opened its doors to a bookstore that caters strictly to women, called Powder Room by BookXcess. It provides a safe space for women to browse through a wide selection of books and adorable stationery, or just stick around and enjoy reading a book or two.
Ever since the launch of Powder Room by BookXcess, the Internet has been gushing over the aesthetically-pleasing interior, with its rose-gold walls and elegant chandeliers. A plethora of books decorates the walls from top to bottom, with aisle upon aisle of publications representing different genres. Upon entering the store, you feel as if you're stepping into a fantastical world of literature dedicated only to women.
If you're a book lover – and especially a lover of BookXcess – you'd know that their range of books is to die for, and the prices are extremely affordable. And with a heavenly palace that is only meant for girls, it's too good to pass up the chance to go and visit.
But as with anything else that is good in the world, there has to be something wrong with it, right?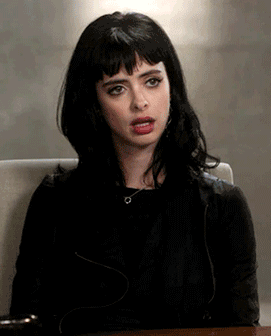 A Twitter post by a Malaysian influencer, Ceddy, which recently went viral, featured their comment on the launch of Powder Room by BookXcess. While some – especially women – were super stoked at the idea of shopping for new books without the invasion of creeps, others didn't seem to like it.
Chantik the bookstore in The Gardens Mall, but strictly ladies only. Jap tomorrow I show up in Baju Kurung as Datin Che Ddy. ✌🏼 pic.twitter.com/eWkYb8DZVr

— Ceddy (@CeddyOrNot) January 23, 2022
Such an innocent tweet from our very own Ceddy has been coopted by misogynistic and ignorant netizens. But the good thing about social media is that their actions have simply outed them as the hateful people that they are – and we can just sit and watch them embarrassing themselves.
Let's take a look at a couple of the "amazing" responses to the tweet:
Ah yes… the typical response for when women are finally blessed with a safe environment where they are not preyed upon by creeps. It's getting tiring at this point when the actual reasoning behind providing a women-only space is to make women feel safe is being ignored and thrown out the window.
Like, critical thinking skills – gone. POOF!
And discrimination? There are thousands of bookstores available for all, regardless of gender, and your gripe with Powder Room by BookXcess that it's strictly for ladies? Pick a better fight. If you are for fighting for men, there are other issues you could tackle and this ain't it.
I don't give a f***, I just entered and look at what's inside, as long as you don't look at me or assume that I'll enter as a rapist.
There's nothing that amazes me more than the entitlement that some men have to just barge into what is already established as a women-only space. The poor reading comprehension astounds me when there's a huge sign that says "strictly ladies only" plastered at the entrance… of a bookstore!
Also, the twitter interaction related to this comment just tickles me, and you should totally check it out.
As if women can't simply enjoy anything without the presence of the opposite gender, huh? Finally, there's a safe space for us women where we will not be stalked or followed for just simply existing. There are many cases where women have been followed despite absolutely minding their own business. 
Ceddy shared a follow-up Twitter post after garnering the unwanted attention of certain individuals who don't see the need for women-only spaces.
TW: Sexual assault

Nah in case you need something to read since you cannot visit the ladies only bookstore. ✌🏼 https://t.co/pIqfyVKjUs pic.twitter.com/JxKOor9PXW

— Ceddy (@CeddyOrNot) January 24, 2022
I, for one, truly appreciate that there is a bookstore dedicated to women, which assures me that I will be secure and safe from the dangers of the outside world. Plus, I absolutely believe that all women are truly grateful for BookXcess's initiative to offer safety to their female consumers.
If you wish to visit Powder Room by BookXcess, here is all the information you need:
Address: The Gardens Mall, Mid Valley City, 59200, Kuala Lumpur, Wilayah Persekutuan Kuala Lumpur
Opening Hours: 10am to 10pm
For further inquires, check out Powder Room by BookXcess on Instagram.
More on books and women? Read these:
https://lipstiq.com/books/187390/throw-the-book-at-em-5-irrational-hatreds-i-have-towards-books/
https://lipstiq.com/wellness/fitness/185559/female-gym-powerment-5-women-only-gyms-where-you-can-work-out-with-peace-of-mind/