You don't have to visit China to take photos of traditional Chinese architecture, as Suria KLCC has transformed its Centre Court, Ramlee Mall Level 1, and main entrances into sections of a royal Chinese palace! From the 7th of January to the 13th of February, shoppers will be greeted by ornate decorations, a manicured garden and the general vibe of ancient China – just in time for Chinese New Year celebrations.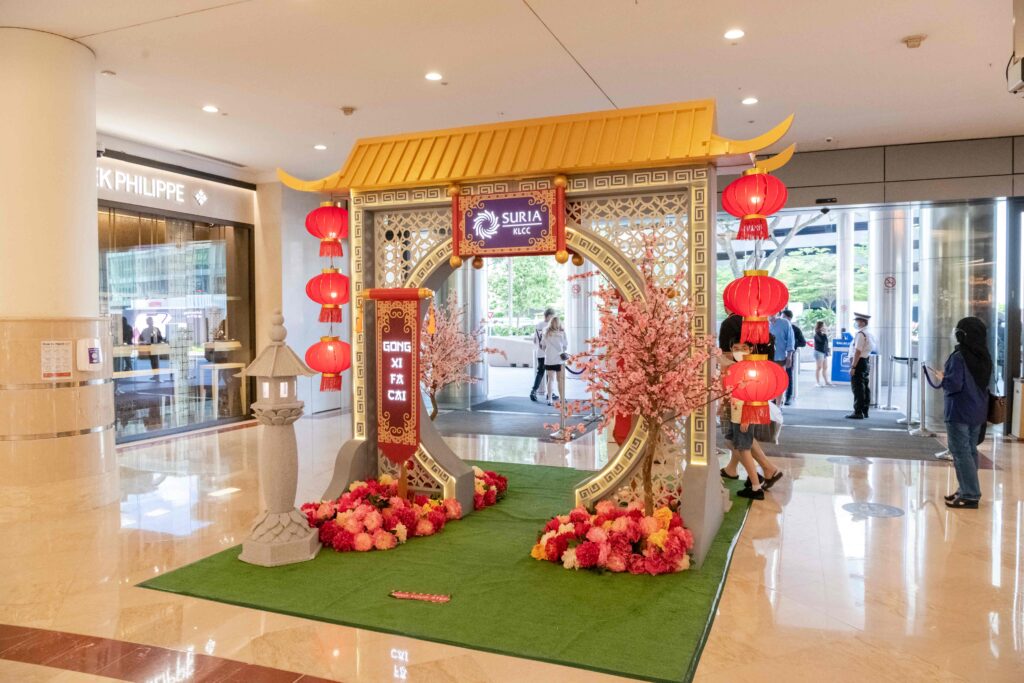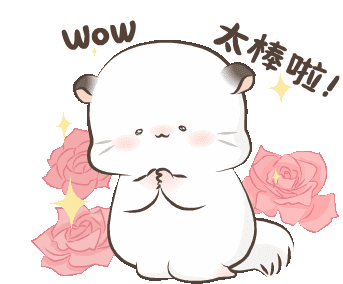 The palace at the Centre Court is inspired by China's Golden Age of Cultural Advancement. The ancient Chinese palace has been meticulously recreated, down to the smallest details, and includes stone-carved imperial guardian lions, traditional Chinese garden pavilions, a lotus pond, beautiful hanging red lanterns, and the iconic pink cherry blossoms, as well as intricate landscaping to provide a stunning backdrop for photos and videos.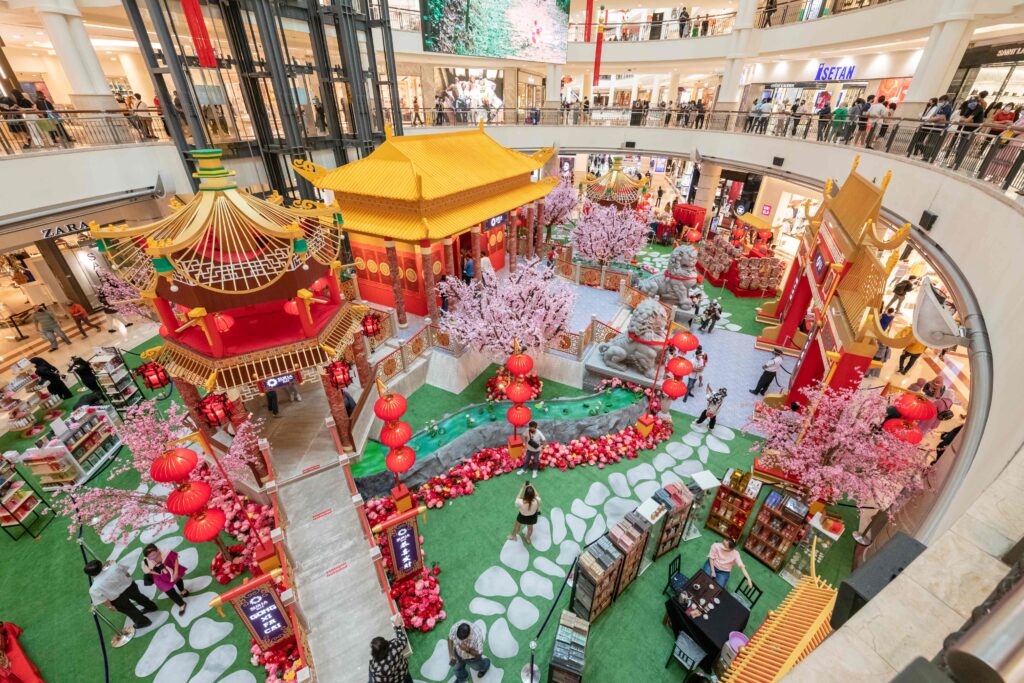 Strolling through the grounds of this ancient palace will put everyone in a festive mood. Furthermore, all of the mall's extremely Instagrammable areas are fitted with photo booths, which provide picture printouts, allowing shoppers to take their Suria KLCC festive memories home with them.
Not only that, shoppers will be able to trigger light shows that will excite the senses by standing near various interactive exhibitions, particularly the interactive motion sensor projections. The projectors will display a visual of flowers within the Palace at the Centre Court when they are triggered, symbolizing the beginning of Spring in the northern hemisphere.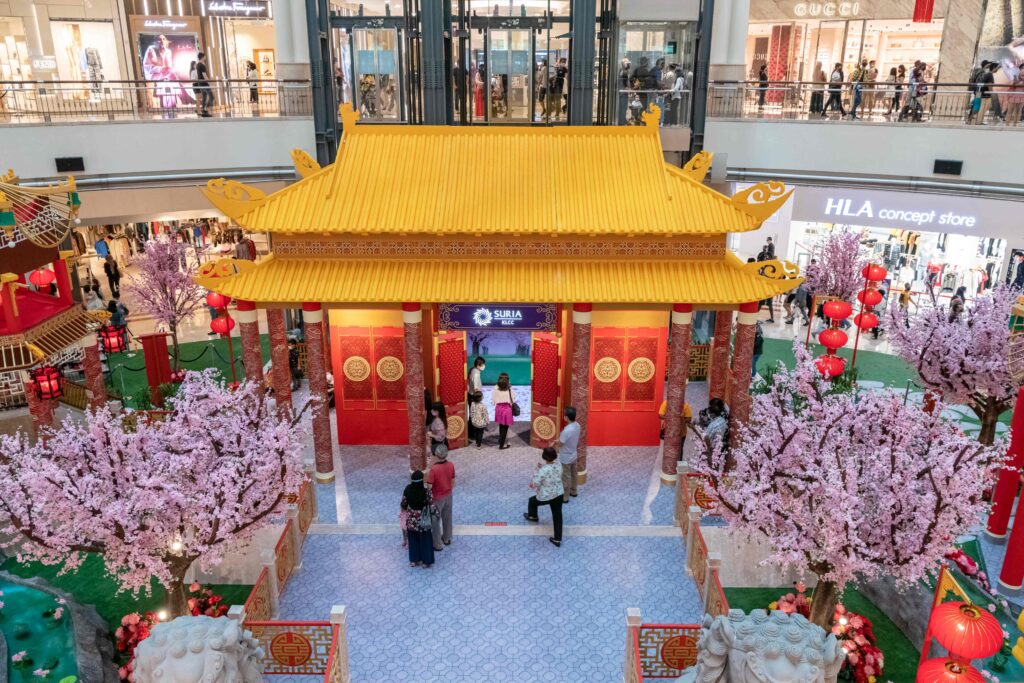 Just outside the mall, located at Esplanade KLCC, Malaysia's highest pagoda replica, standing 70 feet high, makes a comeback after last being seen in 2020, when it was inducted into the Malaysia Book of Records as the tallest pagoda replica. Shoppers and tourists may take photographs with this magnificent edifice.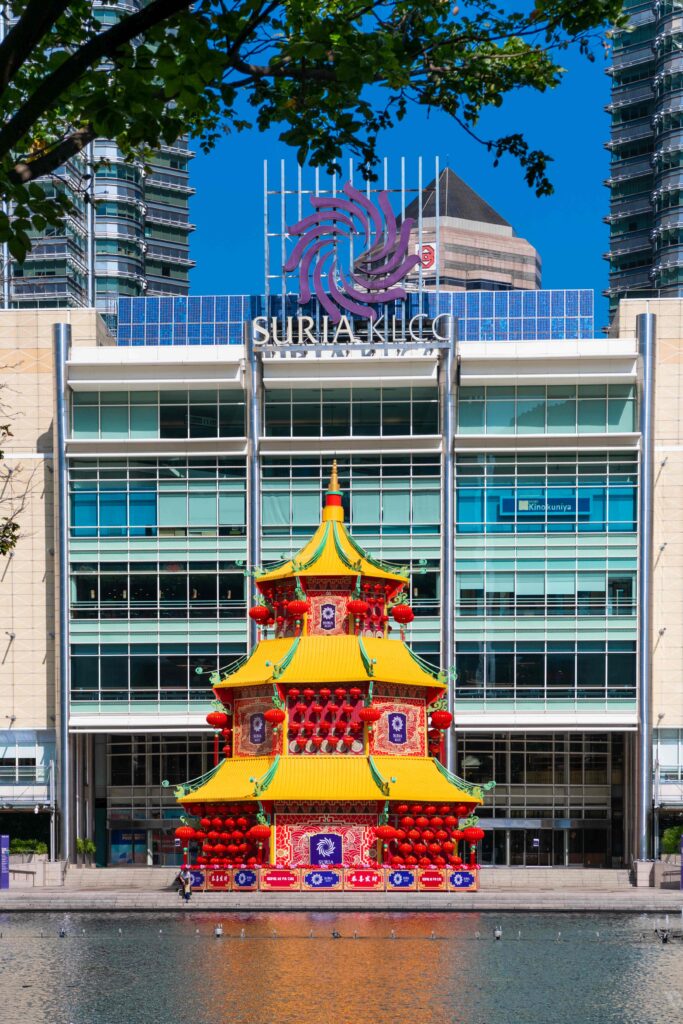 To make the Chinese New Year celebration more authentic and festive, from now until January 30, customers will be treated to traditional Lion Dances at the Centre Court and Acrobatic Lion Dances at the Esplanade KLCC every Saturday.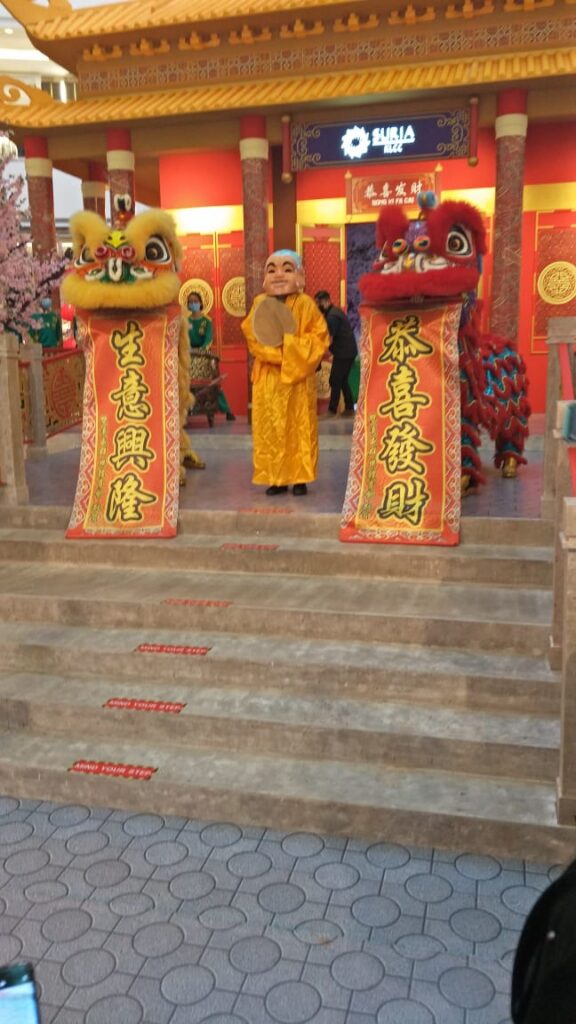 Exciting news for shopaholics: Suria KLCC's Shoppers Reward Programme will reward patrons with RM100 Suria KLCC shopping vouchers and a set of Suria KLCC Red "Angpow" Packets if they spend at least RM1,500. Those who spend a minimum of RM3,000 will receive an EP YAYING Scarf worth RM999 each, as well as RM168 cash vouchers. Also, Suria KLCC will continue its act of corporate social responsibility throughout the festivities by continuing to support the Mental Health Awareness initiative, with funds raised from the ongoing ribbon pin sales, which began in 2021.
The pin, which costs RM10 a piece and is available at Suria KLCC's Concierge, is a great way for shoppers to support the cause. All earnings will go to a non-profit that promotes mental health awareness.
More on CNY? Read this:
Enjoy The Feast-ivities! A List Of Must-Have Delicacies During CNY + A Special Recipe!