With the requirement to always wear a mask running for two years now due to the pandemic, the need to pile on makeup is long gone. Fresh and dewy skin with minimal makeup is the go-to look for us makeup lovers now, and there's no going back.
However, there is one makeup brand that has had enough of limiting the application of makeup, and wishes to go full blast on the way their loyal consumers express their creativity with makeup – Anastasia Beverly Hills!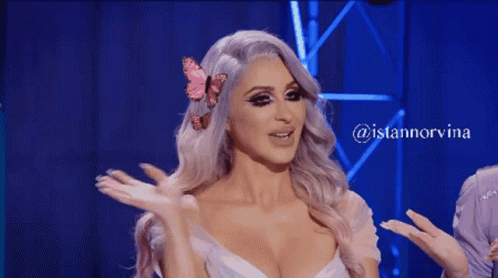 Anastasia Beverly Hills is kick-starting the new year with a bang! The brand is SO OVER having to limit cosmetic looks owing to the necessity of wearing a mask. Masks shouldn't prevent you from fully expressing and embracing your creative side. Which is why Anastasia Beverly Hills is going to start off this year going with full-on Y2K vibes with their newest launch – Matte and Satin Lipsticks and Lip Liners!
And what a beautiful and stunning array of shades of lipsticks and lip liners, from plums to beiges, suitable for every skin tone! The hues for your pouters are perfect for any occasion – from your casual Sunday brunch to a fun night out in town.
Let's take a glimpse at these game-changing and masterful products!
Lipsticks
Anastasia Beverly Hills revamped its lipstick formulas, making them more everlasting and comfortable when you don a mask. The pigmentation is to die for, and with only a single swipe, the opaqueness of the product covers your lips fully. The collection is available in two different formulas: matte and satin. The satins have more nude tones with browns, pinks, and beiges; whilst the mattes have a darker colour, with plums and reds.
Satin
The creaminess and smoothness of the Satin formula is stunning, and just glides wonderfully on your lips. The luminosity of the lipsticks give off a beautiful shine, without it slipping and sliding everywhere when you wear a mask. It's incredibly comfortable on your lips and feels as if you're not even wearing any lipstick at all.
Matte
The pigmentation the Matte lipstick is out of this world! With just one stroke, the opaqueness of the cream completely covers your lips. The feel of the fomula is not too matte, but it has a deliciously matte finish. After experiencing the sumptuous, velvety-soft featherlight finishes, you'll be hooked on this ground-breaking formula.
Choose from these 18 universally attractive colours that are perfect for all skin tones to take your look from natural to glam.
Lip Liners
You can never go wrong with contouring your lips to create that perfect pout, so pucker up gals, gays and gents! Anastasia Beverly Hills launched their first ever lip liner collections and let's just say, it's every makeup lovers' dream lip liner. With a pencil-like tip, you can precisely carve the desired shape of your lips and sculpt them to your heart's content. It's extremely creamy and doesn't feather out and applies evenly over your lips. You can wear it singly, or pair it with either the ABH Matte or Satin Lipsticks.
Much like their previous lip products, Anastasia Beverly Hill's Lip Liners come in 18 different shades as well for you to go berserk over, and complement each other very well. Regardless of which lip liner you pair with your lipsticks, you'll be amazed at how the shades produce different outcomes on your lips.
ABH Matte and Satin Lipsticks and Lip Liners will be available on the Sephora website on January 25th, and in stores on February 10th.
More on makeup? Read this:
SHIMMER WITH SYAHIRA: Best Lip Colour Combos To Plump Up Your Pouters