When it comes to planning our own wedding, we go all-out and want it to be one-of-a-kind. I mean, it happens only once, so it deserves all the attention and scrutiny it needs to be our perfect one.
Gone are the days when the preference were for weddings to be held in plain, boring, unlively and boxy halls where it feels like life has been sucked out of it. Nowadays, people are breaking-free from template wedding ideas and embarking on more adventurous themes and venues where they can seal their bonds.
Beaches, gardens, rooftops and destination weddings are the 'new-norm' as people bring new meaning and definition to what a wedding should entail. And you know what? We LOVE being guests at these kind of weddings because they're absolutely gorgeous – natural and not adorned with over-the-top décor.
Rustic weddings have gained popularity in recent years. Why? Because they're as natural as they can get, and the beauty lies in that. You'd commonly find mason jars with wooden strings tied around them and flower crowns worn by the bridesmaids who don earth-toned dresses.
If you're looking for an 'actual' rustic wedding, allow us to take you on a quick tour of how it really should be. It's time to freshen-up these Bohem-style weddings and turn them into polished and modern weddings with a rustic twist!
Organic Gardens
It all starts with a location. For a proper rustic wedding to take place, bare gardens are the best option. It speaks for itself.
Leafy Chandeliers
Instead of funky and bulky chandeliers, opt for a chandelier or lights that have leaves hanging from them. A touch of twinkling lights will perfectly match your rustic wedding.
Wooden Benches
Chairs need to be comfortable for guests, but their look and feel matter too. They have to match your theme. Ditch the usual white Chiavari chairs and go for a wooden bench where comfort meets elegance. You can't get any more rustic than a wooden bench in a rough garden scene.
Abstract Altars
The altar is the foreground of any wedding because that's where the main ceremony takes place, and the majority of your wedding pictures are taken! So, what better way to make it rustic than having a driftwood arch with subtle flower arrangement. Absolutely stunning!
Make A Statement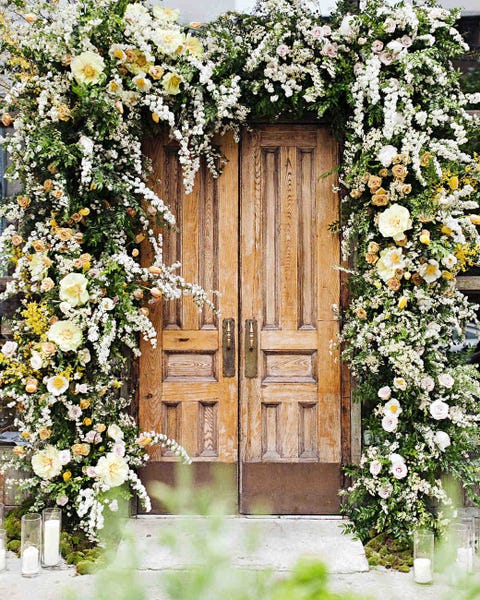 Having a statement piece is a great way for guests to steal a memory from your wedding. Have a jaw-dropping display that marries rustic furniture with a floral masterpiece that will add refinement to your wedding.
Skip The Black Tux
In almost every wedding, the groom is seen wearing a black tux. Don't shy away from breaking the black tux ritual. Staying true to rustic style, don a modern charcoal, blue, or sharkskin-toned suit that will make you look nothing but dapper!
Music Moments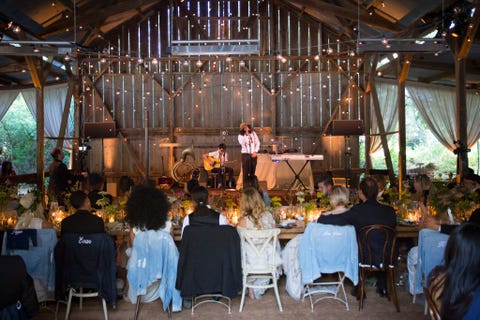 Everything about the wedding has to reflect rusticism – with the exception of the band. When it comes to the band, you don't have to include all things country, even though you're deeply rooted to the theme. Choose a band of your choice – but please, stay away from rock and heavy metal. Choose a band or music that echoes your style and vibe, even if it feels contrasting to your rustic theme.