For millennia, tea had been a staple of ancient Chinese and other Asian kingdoms' medicine, and the drink of choice. Tea later evolved into the many varieties we know today – Black tea, Oolong tea, White tea, Herbal Tea, Pu Er Tea, Floral Tea, and Green Tea. Compared to other beverages offered by cafes, teas are scientifically proven to be healthy for a person's consumption.
Although its historical roots are in China, tea became a popular beverage choice in Japan, dating back to around 1190 when a Zen priest visited China's Buddhist monasteries and returned with tea seeds and bushes. In modern times, the popularity of green tea in Japan grew through pop-culture and tea enthusiasts. Before the current bubble tea (Boba) craze, green tea, specifically Japanese green tea (抹茶 Matcha), was a trending beverage.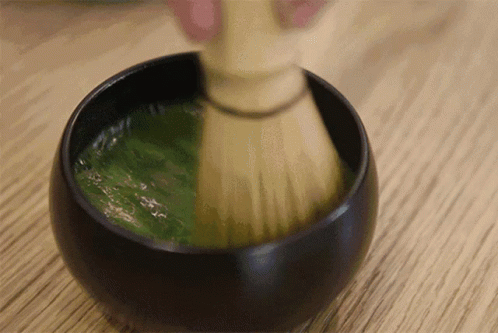 Here are some benefits of green tea:
Reduces Bad Breath 
Oral hygiene is just as important as hair care and body hygiene, as no one ever notices their breath has a pungent smell after eating or talking too much. Oral hygiene must be maintained, even with the normalcy of wearing a face mask daily.
Green tea is proven by science and research to reduce bad breath. Streptococcus mutans is a common oral bacteria which contributes to the production of plaque and is a major cause of cavities and tooth decay. Green tea catechins are beneficial to oral hygiene care, as they can restrain the growth of oral bacteria.
Lower Cancer Risks
Cancer is a disease caused by uncontrolled cell development, and is one of the major causes of death in the world. Oxidative damage has been linked to chronic inflammation, which has been linked to chronic diseases such as cancer. Antioxidants can aid in the prevention of oxidative damage.
Green tea is a source of antioxidants and research has linked green tea with reducing cancer risks. For women who frequently drink green tea, their chances of developing cancer are reduced by approximately 20% – 30%.
Helps In Weight Loss
Green tea aids weight loss as it could increase metabolic rate in a short period of time. Green tea contains bioactive chemicals such as caffeine and Epigallocatechin gallate (EGCG), both of which have substantial metabolic effects. It also contains compounds that raise the amounts of hormones that 'tell' fat cells to break down fat. This causes fat to be released into the bloodstream, where it can be used as energy for muscle cells.
Could Prevent Type 2 Diabetes
Research has shown that green tea could reduce blood sugar levels and improve insulin sensitivity. A study on Japanese individuals revealed that those who consumed more green tea had 42% lower risk of developing type 2 diabetes.
Protects The Brain From Aging
Green tea could help improve your brain function and protect it from aging. The bioactive compounds found in green tea could have various protective effects on the brain, and reduce the risk of developing diseases such as Alzheimer's or Parkinson's in older adults.
For a healthier lifestyle, drinking three to five cups of green tea each day appears to be the most beneficial to one's health. However, the exact amount would differ from one to another, but do not overdo it, or it could do more harm than good.
More on healthy drinks? Read this:
https://lipstiq.com/wellness/173528/benefits-of-drinking-apple-cider-vinegar-and-what-it-does-to-your-body/