TikTok is a wonderful realm, with its abundance of dance tutorials, makeup hacks and lifestyle tips. However, when it comes to food, TikTok is a bit of a wonky place to be.
If your TikTok algorithm is filled with foods trends, you'd know that there are some delicious and exciting foods that have emerged from the app, like Emily Mariko's Salmon Rice, hacks on how to amp up your boring ramen and pasta chips.
However, you'd know as well that there is ONE food trend on TikTok that should – at this point – be illegal to make. Even the food-Tok community is like: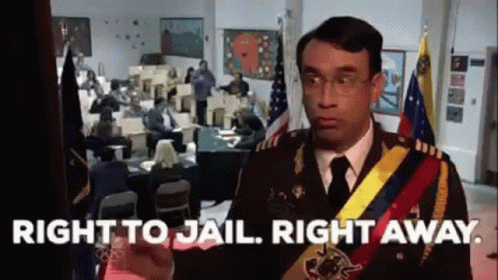 If you're wondering what that food trend is, here is a bizarre – and downright criminal – food abomination that has come out of TikTok and should immediately crawl back to its cave.
All-In-One Dish
It does not take a genius to know that cooking requires a lot of utensils. But this trend finds itself only using ONE casserole dish. Bonkers, right? Cooking is definitely tiring and it would be awesome to just dump everything into one dish and call it a day – like that baked feta pasta dish which everyone found to be very delicious.
However, that hack was taken to the extreme and there's no going back. People on TikTok have started making bizarrely weird dishes that only involve one casserole dish and here are some of the videos that should be banned!
First of all, what's the point of dunking the spaghetti into a jar of tomato sauce? Second of all, spaghetti and pickles? Yikes. 
This one it's just getting out of hand at this point. No words to describe how strange the "food" is. 
I've heard of a charcuterie board and it doesn't look like the one in that video. Plus, grapes with pasta? That's just so criminal in every way possible.
These videos on TikTok are just the tip of the iceberg of how bizarre the food trend is. The moral of the story is just boil the pasta like any human would.
More on food? Read these:
https://lipstiq.com/lifestyle/186545/feeling-eat-motional-the-dangers-of-emotional-eating-which-you-could-be-doing-right-now/
https://lipstiq.com/lifestyle/food-drink/180154/pasta-la-vista-research-shows-that-reheated-pasta-is-healthier-than-its-fresh-version/