Why wouldn't you wanna power through life – whether it be for work, study, deadlines, dinners, or nights-out – while looking good and feeling your best? If your answer is "I DO want to!," then we've got something perfect for your skin that's gonna help it keep up with the girl-bossing moments in life. Visible pores, fine lines and dull, tired skin who? NOT YOU!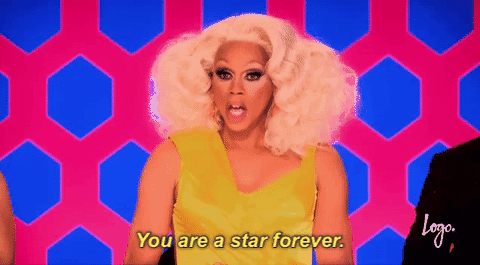 Towards that end, SK-II has launched the new SKINPOWER. SKINPOWER features breakthrough InfinitPower Technology which supercharges the skin from within for a youthful, healthy look. And to achieve this, all you're gonna need are the four power-racked skincare featured in the new SK-II SKINPOWER. Are they must-haves? Absolutely YES.
SK-II SKINPOWER Eye Cream
The new SK-II SKINPOWER Eye Cream is a light nourishing eye cream formulated with calla lily extract, quercetin extract, and peony extract. Say no to cakey foundation. As after just one use, you can expect firmer and smoother skin, and your foundation will slide on as smooth as butter (yes, this is BTS' reference).
Price: RM435
Click here to buy.
SK-II SKINPOWER Cream
Suitable for both day and night use, the new SK-II SKINPOWER Cream is a rich and velvety moisturizer. Its smooth texture makes it perfect for drier climates and skin types.
Price: RM440
Click here to buy.
SK-II SKINPOWER Airy Milky Lotion
Say hi to bouncy, smooth and glowing skin with the new SK-II SKINPOWER Airy Milky Lotion. It's airy-light, but still makes for a powerful moisturizer. And it works better for those with oilier skin types and live in warmer climates like Malaysia's.
Price: RM440
Click here to buy.
SK-II SKINPOWER Essence
The new SK-II SKINPOWER Essence features a light and translucent texture that penetrates easily into skin, carrying the unique blend of power ingredients effectively through the skin layers. It also features an exclusively designed auto-dropper that provides the exact optimal dosage for supercharged skin transformation. Suitable for all skin types, which makes it so special!
Price: RM470
Click here to buy.
SK-II PITERA Essence
SK-II has also launched a limited-edition New Year bottle of our all-time fav – PITERA Essence. For this Year of the Tiger, SK-II invites you to define your own destiny and cross out limitations that hold you back with the exclusive product. For girl-bossing moments, you've gotta try PITERA Essence to see its transformative power to crystal-clear skin! 
Price: RM759
Click here to buy.
Ya ready to supercharge your skin?