Fingerless Gloves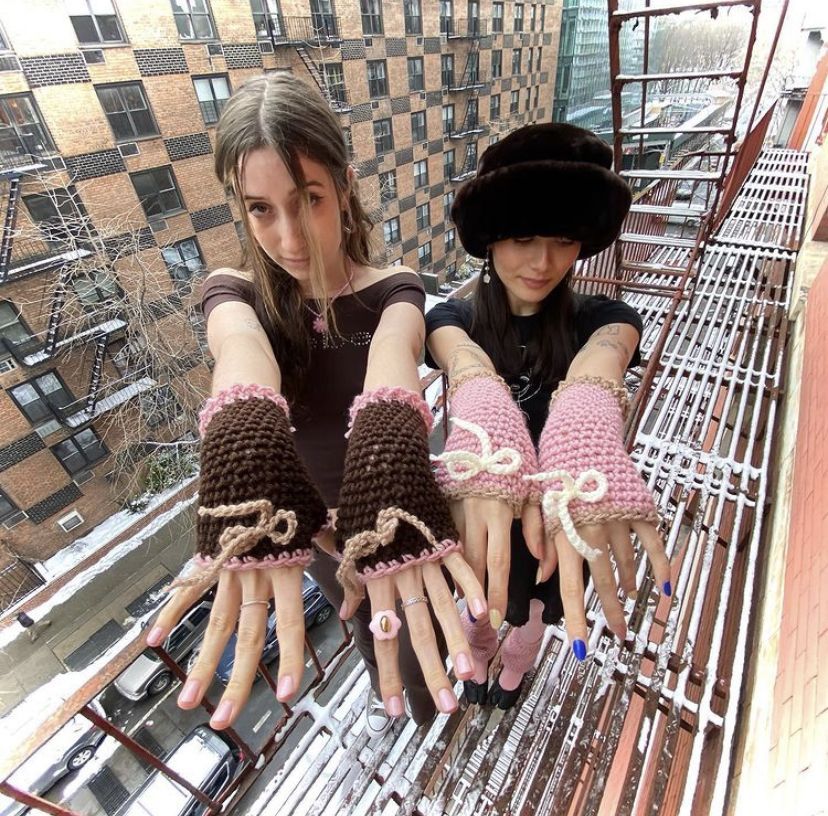 Oh lawd, I remember being 7 and badly wanting these gloves so I could be like the cool girls. The past few years has seen a resurrection in Y2K fashion, from low-rise jeans and itty bitty tops to velvet tracksuits. Even the current generation seems to be following the style. Given this, we're totally 100% sure that fingerless gloves are one of the fashion items that will rock 2022's fashion trends!
And I don't care what anyone says, Paris Hilton invented these 😤. A staple fashion accessory the socialite always had on (other than the classic Chihuahua "accessory"), almost any outfit she had on – whether it was a costume or glam look – was paired with fingerless gloves. Plus, Paris is one of the ultimate fashion icons, so obviously, everyone will be following after her style, duh!
Chainlink Belts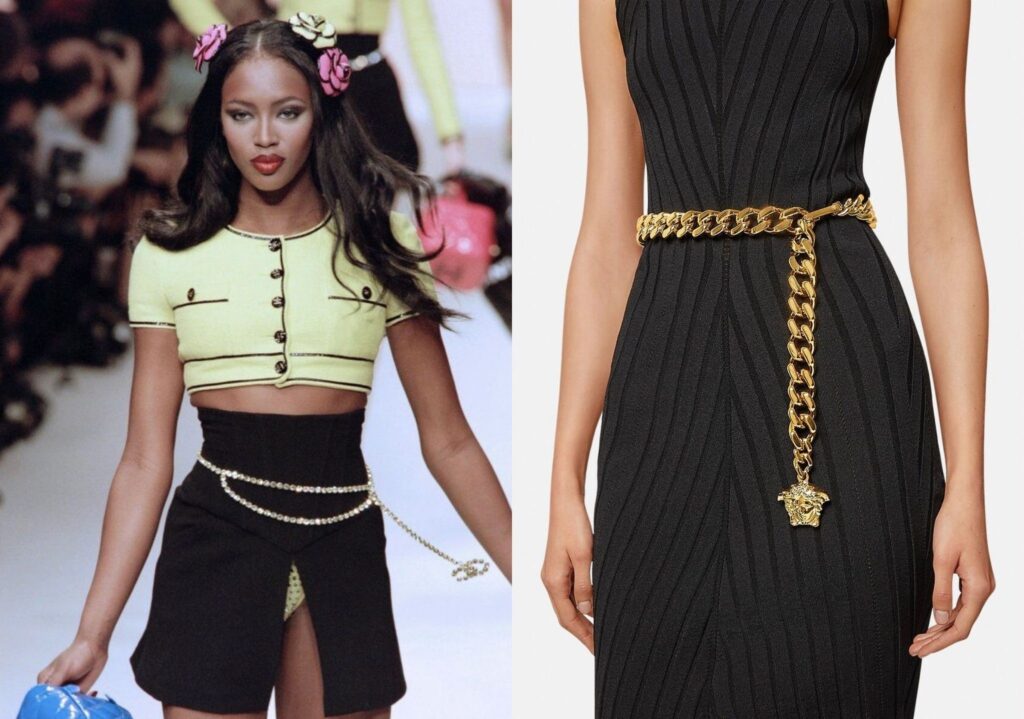 Another fashion trend that defined the Y2K era, chain belts are THE fashion accessory that will be trending this 2022. Popularised during the 90s, high fashion brands like Versace and Chanel showcased the trend by implementing them in their collections. Although they've been making a comeback since earlier this year, we reckon these flashy babiez will reign in 2022's fashion scene.
Chainmail Wear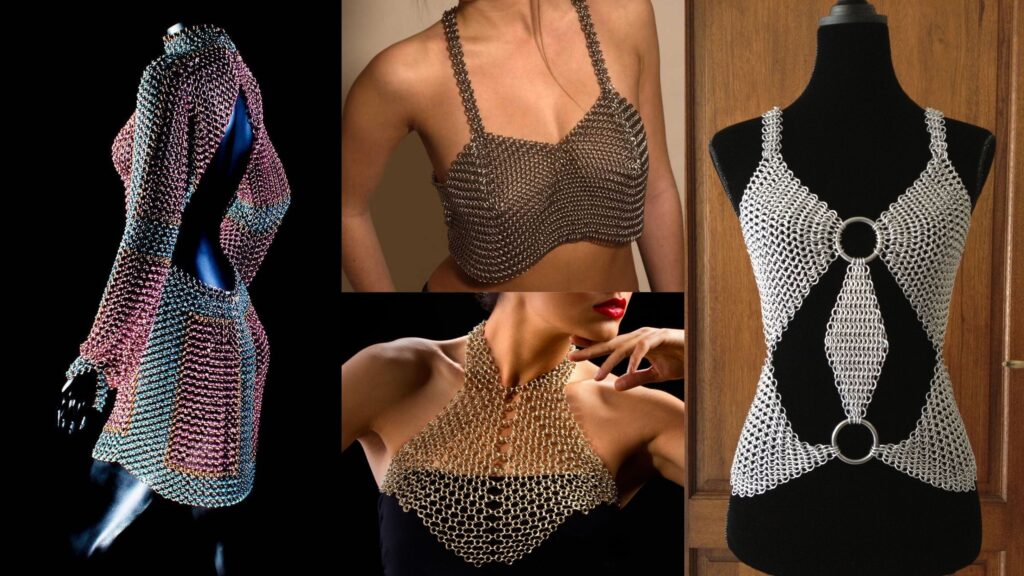 I'm not talking about Kendall Jenner's Swarovski crystal dress inspired by Paris Hilton's own 21st birthday look. I'm talking Zendaya's Met Gala 2018 look. Yup, we're talking the kind of 16th century armour made up of small metal rings linked together in a pattern creating a mesh. Check out the House of Li Jon, a USA-based fashion brand, that specialises in "New Age Metal Chainmaille Armor Fashion & Jewelry". Head down to their Facebook page to check out more of their collection! Super edgy and quirky for a fashion/clothing item, we wonder if the 16th-century armoured knights would be baffled by the idea of wearing armour as couture…
Cut-out Pieces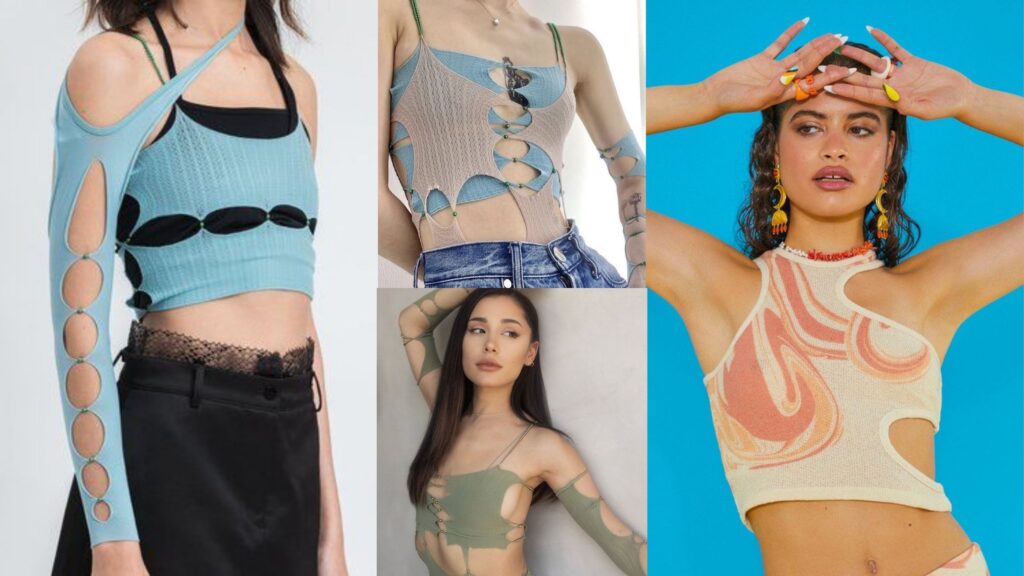 Yes, yes, another Y2K fashion trend – cut-outs seem to have made a subtle comeback in 2021's fashion trend, with the likes of youngsters and even celebs like Ariana Grande rocking the look. We reckon that this risqué look will follow the fashion trends into this coming 2022, don't you think so? This look is all about serving a cheeky, almost-bare look, featuring little cut-out slits here and there to tease with a little skin. They're super sexy and the next coolest thing to wear!
Jacquemus Open-front Cardigan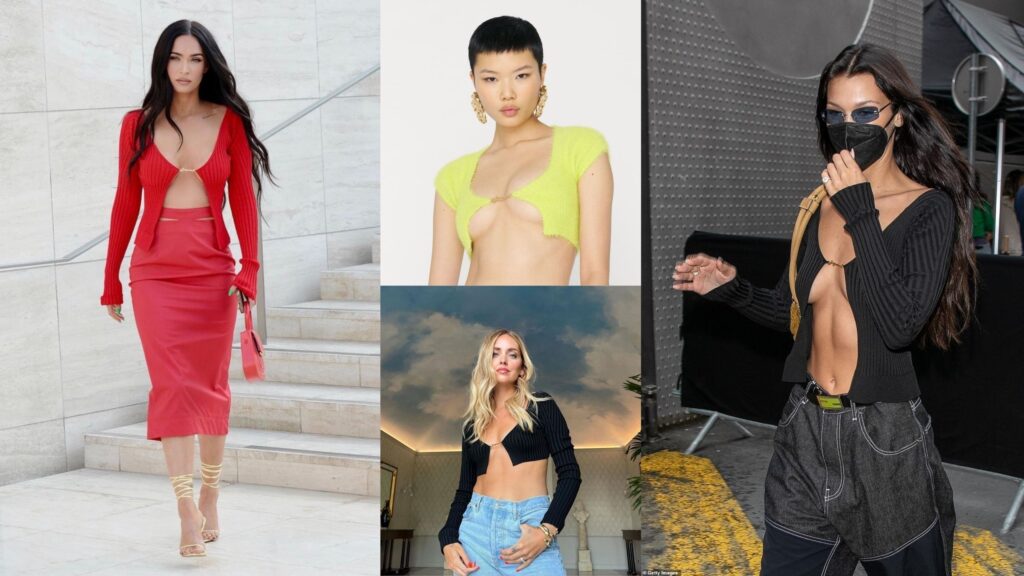 Stepping away from Y2K fashion nostalgia, we reckon the open-front cardigan from Jacquemus will be one of the fashion items that will ride the high wave of 2022's fashion trends. Yes, we know we said that this was the hottest fashion item of 2021, but we have a feeling that this peak-a-boo cardigan will be inspiring smaller businesses to carry on the design.
We've only given you the blueprint. Now go and get a head start on these fashion trends!