Christmas dinners can be boring after eating the same dish for as long as you've celebrated Christmas with your family. Why not take charge of the food preparation for a change with fictional foods from movies, TV shows, games even anime shows?!
Fictional food can bring in uniqueness and variety for a big family feast, and the best part – fictional foods are usually served bite-sized, which would be perfect for a home buffet. With YouTube channels such as Babish Culinary Universe (formerly known as Binging With Babish), Feast of Fiction, Rosanna Pansino and many others dedicating their time and effort to creating videos with doable recipes, you can easily try your own.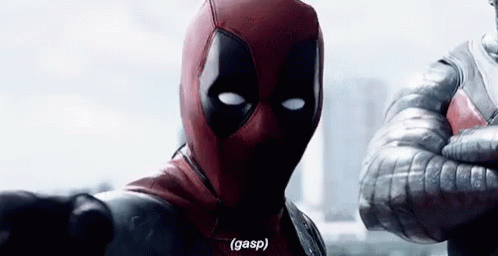 Here are some fictional food ideas to make your Christmas dinner more fun and interesting for your family and friends.
Spaghetti Tacos from iCarly
With tacos being the new trendy food in Malaysia thanks to the availability of Taco Bell outlets, why not bring this iconic fictional food from the hit teen sitcom iCarly to your family dinner. It's relatively easy to make, as the recipe requires only spaghetti and taco shells. Meatballs are optional too.
[embedyt] https://www.youtube.com/watch?v=gkX9Bwl30xs[/embedyt]
Rachel's Trifle from F.R.I.E.N.D.S
It's half a dessert and half shepherd's pie, which might sound crazy to normal taste buds. But some fans of the show are like Joey, they like it. As Joey says: Custard, good. Jam, good. Meat, good. The trifle could be a joke food serving, as it's logically unpalatable, with its strange combo of savory beef and sweet custard. Babish's own improvised recipe might be a more palatable option to try and make your own.
[embedyt] https://www.youtube.com/watch?v=G4BxOhJOmUw[/embedyt]
Pumpkin Pasties & Butterbeer from Wizarding World of Harry Potter
Harry Potter has dominated pop culture since the movies came and went. When it comes to food of the Wizarding World, there are a lot to choose from to recreate for your Christmas party. But, Pumpkin Pasties and Butterbeer are the two most iconic WW foods to be made real. The Pumpkin Pasty is derived from the British Pasty – instead of savoury fillings, the Pumpkin Pasty has a pumpkin filling, sort of like a pumpkin pie. Feast of Fiction has the recipe for a yummy pumpkin pasty
[embedyt] https://www.youtube.com/watch?v=DmhqBOBBJ0Q[/embedyt]
Butterbeer is the most iconic drink in WW – and as every Potterhead would know, you can only get that drink at Three Broomsticks during a Hogsmeade trip, or at Universal Studios theme parks in the States or Japan. There are lots of recipes found online. But… why not pair your Pumpkin Pasty treat with a Butterbeer, which is also a Feast of Fiction recipe as well?
[embedyt] https://www.youtube.com/watch?v=WTn5SJLTnek[/embedyt]
 Gotcha Pork Roast from Food Wars: Shokugeki no Soma
The recipes from the anime Food Wars: Shokugeki no Soma are curated by a real chef. This is one of the easiest dishes to recreate from the series and, also a great way to dupe your family into thinking it's an actual roast dish. Although the original recipes require pork bacon and wine, for the halal edition, you can substitute the pork bacon with either beef or chicken bacon. (I've personally tried to cook this and can guarantee you it's worth it)
[embedyt] https://www.youtube.com/watch?v=GAdob1t4Nyk[/embedyt]
Razor's Puppy Paw Hashbrown & Ke Qing's Golden Shrimp (Prawn) Balls 
Genshin Impact is the most popular game for casual gamers. There are lots of yummy food recipes from the game that are doable for any house party. Impress your younger cousins who play Genshin by recreating some dishes from the game.
Razor's Puppy paw Hashbrowns are just cute puppy paw-shaped hashbrowns that are super cute to be eaten. Babish's recipe is easy to follow. Not only that, you can make your own sauces as well if the suggested sauces aren't your cup of tea.
[embedyt] https://www.youtube.com/watch?v=r4HxTcF98MU[/embedyt]
Another Genshin dish to serve as a fictional food for your Christmas dinner would be Ke Qing's Golden Shrimp Balls. They are just regular shrimp balls from Chinese cuisines, but with a slight twist for the Genshin Impact recipe.
[embedyt] https://www.youtube.com/watch?v=kNdMJdx5Dgg[/embedyt]
Serving up fictional foods doesn't have to be just for Christmas – you can serve them at pot lucks or any house party with friends too! After all – food's meant to be enjoyed by many.