Making art wasn't always easy in 2021, but on screens, across pages and in our ears, creators delivered. Dive into the best pop culture and entertainment you may have missed this year: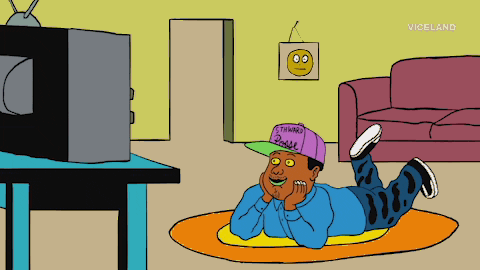 Best Movies of 2021 
1. The Unforgivable
Drama and thriller fans – add this to your watch list NOW. People (we included) are beyond obsessed with Netflix's new show The Unforgivable, which dropped on the streamer on December 10. Ruth Slater, played by the one and only Sandra Bullock, is a woman released from prison after serving a sentence for a violent crime and attempts to re-enter society. She must try to put her life back together again in a world that refuses to forgive her past.
Watch the trailer here:
2. Cruella
Released early this year in cinemas, Cruella's clothes are the boldest element of a movie that otherwise wears its supposed punk-rock influences like a kid discovering Hot Topic for the first time. While there are a few nods to the iconic Disney film, including an appearance from Anita and Cruella's iconic car, Cruella mostly acts as a stand-alone film, separate from the 101 Dalmatians universe. And we recommend you get into it without knowing so much that it's full of surprises (in a good way!).
Watch the trailer here:
Best TV Series of 2021
1. My Name
We all know Squid Game, aka Netflix's most successful show ever, is the TV show that defined 2021 – but what about My Name? Following her father's murder, a revenge-driven woman puts her trust in a powerful crime boss and enters the force under his direction. It dropped on Netflix on October 15, and the cast includes big names such as Han So-hee, Ahn Bo-hyun, Park Hee-soon and more.
Watch the trailer here:
2. The Chair
We've always wanted more Asian representation in Hollywood, and now look at what we've got! Released on Netflix on August 20, 2021, The Chair is about Dr Kim Ji-yoon, who is the first woman of colour to be made head of the English department at a prestigious university and how she is faced with extreme demands and high expectations. An exceptional cast that provides depth to witty material – definitely a must-watch series this year.
Watch the trailer here:
Best Music of 2021 
1. Adele – 30
Vocal queen Adele came back, and her new album '30' promised to be a fantastic listen. This was Adele's first new album since 2015's massive '25', and she certainly did NOT disappoint the fans. Her track 'Easy On Me' on the album is a letter to her ex-husband, and was streamed 24 million times in 24 hours, breaking Spotify records. Do we think her album was worth the 5-year wait? Yes – so, so worth the wait!
Watch her perform her hit 'Easy On Me' here:
2. The Weeknd & Ariana Grande – Save Your Tears (Remix)
A second remix of the song, a collaboration with American singer Ariana Grande, was released on April 22, 2021, reaching number one on the Billboard Hot 100 and becoming both artists' sixth number-one single. The artists have collaborated before for 'Love Me Harder' and 'Off The Table', which made both fandoms once more look forward to their sweet vocal harmony in the remix.
Watch them perform here: