When we hear "luxury brands", we instantly think of those big international names such as Prada, Christian Louboutin, Louis Vuitton, Chanel, etc. They are considered to be the pinnacle of luxury brands with outlets all around the globe.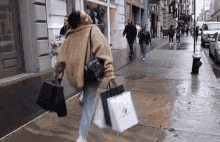 But let's bring it back home. Some might not know this, but Malaysia has it's own luxury brands. We might be familiar with the stores – but never knew that they are based in our very own country.
Luxury items are always something out of reach for us regular people – and that's alright. But, if we are able to afford it someday, let's show some love and support for our local luxury brands.
Bonia
Didn't catch that one, right? I didn't either! BONIA is a Malaysian-based multinational luxury clothes retailer with over 700 stores around Asia. From their vintage monogram bags to their leather goods and footwear, BONIA wants to ignite your feeling of self-expression and discovery with a vision founded in craftsmanship and originality.
See their latest collection on their website HERE!
Habib
Forgive me, for I have sinned! I seriously didn't know that HABIB Jewels is Malaysian-based, so if ya'll didn't know either – now you do. HABIB has been guided by a simple aim for over 60 years, which is to provide Malaysians with distinctive and exceptional world-class jewelry. All the collections launched by HABIB are exceptionally pretty and can make any woman feel elegant when wearing them.
See their latest collection on their website HERE!
Variante
The powerhouse of modest clothing, VARIANTE is a Malaysian label that exudes elegance, refinement, and glitz. The local fashion line is a ready-to-wear label designed for today's empowered woman, encapsulating the spirit of femininity and beauty in their designs. Leslie Variyan, VARIANTE's Creative Director, feels that every woman is attractive in her own way, and he draws inspiration from this philosophy in every design.
VARIANTE is currently having a sale with up to 70% off on their website and in-store items nationwide, so click HERE to make your purchase!
Jimmy Choo
We couldn't end without mentioning the most notable and successful Malaysian fashion designer to make his mark on the fashion world, Jimmy Choo. Jimmy Choo is a renowned worldwide luxury brand with a confident sense of glitz and a bold sense of fun. Working his way from the bottom to becoming a household name, Jimmy Choo is currently on the same level as Louis Vuitton and Balenciaga.
See their latest collection on their website HERE!
More on #sapotlokal? Read these:
https://lipstiq.com/feature-story/182103/bling-it-on-sapotlokal-and-embrace-these-3-awesome-local-handmade-jewellery-brands/
https://lipstiq.com/fashion/184525/cuff-em-officer-out-with-the-nose-ring-in-with-the-nose-cuffs/