I don't know about you, but I am utterly afraid of needles. Personally, I only have three piercings in my ears – and never again, because of how scared I was when I got them. So, you could imagine how I would be during vaccination appointments.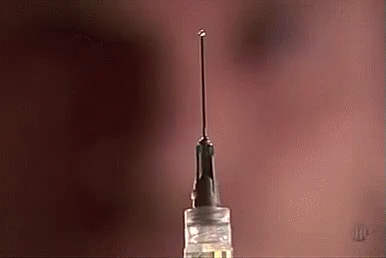 Nose piercings are the "IT" piercings that everyone seems to be getting. Everywhere you look, you'd see people sporting a stud or a diamond on their nose. Don't get me started on septum piercings, because those are literally being flaunted around everywhere.
So, if you're like me and are terrified of needles but still want to look like you rock a nose piercing – I gotchu, babes! Nose cuffs would be your new jewelry bestie! Why, you ask? You can easily take them off and they're super painless! No needle in your face whatsoever.
Nose cuffs come in all styles to fit your aesthetic, from cottage core to full on baddie, and they have been a growing trend. Anyone can literally rock a nose cuff to tie in their whole look together.
Since this trend is pretty much new, not a lot of shops sell nose cuffs yet. But, you know that Lipstiq always comes prepared! There is one local shop that makes handmade nose cuffs and they are beautifully done.
https://www.instagram.com/p/CXQg9uJp9Wn/
Jiwa Chamber, run by Malaysian TikToker Maira, is a local online shop that sells not only clothes, but handmade nose cuffs! They're super adorable and come in different varieties of design that you will immediately fall in love with. After posting a TikTok of her one-of-a-kind nose cuff, a lot of people kept asking here where she got it, and she said that she handcrafted it herself!
https://www.tiktok.com/@yahgalmaira/video/7037361679423835418?lang=en&is_copy_url=1&is_from_webapp=v1
Nose cuffs look super chic on your face, and you don't need to go under the needle for it, which is a definite plus point! Check out more of Maira's handmade nose cuffs on her Instagram page, Jiwa Chamber.
https://www.instagram.com/p/CXToZl3JmKO/
More on #Sapotlokal? Read here: 
https://lipstiq.com/feature-story/182103/bling-it-on-sapotlokal-and-embrace-these-3-awesome-local-handmade-jewellery-brands/