We're counting down the days until Christmas and while we're thinking of the perfect presents for our loved ones, maybe it's also time to splurge on ourselves! It's been a hectic year for all of us, and some of us need to catch a break, so why not get a gift?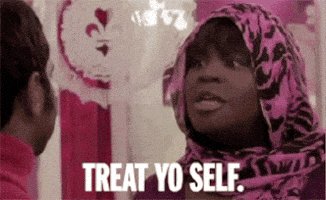 Festive holiday parties are around the corner – which means we need to look extra fabulous to wow the other guests. So, we need new makeup, obvi! Luckily, if you're a die-hard fan of Anastasia Beverly Hills cosmetics, you will absolutely love that they have compiled some of their best products as a limited-edition gift set to make you look glamorous, seductive, elegant, and sensual for any party!
Natural Looking and Budge Proof Brow Kit (RM125)
If you're looking for budge-free brows that will literally stay all night, then this ABH kit is your saviour. Start your brow routine with the Mini Dipbrow Gel to coat the hairs of your brows, making them look super defined and creating that natural thickness. Use the Brow Wiz, which is an ultra-slim and retractable pencil to fill in the sparse areas. Finish this off with a light coating of Mini Clear Brow Gel to keep the hairs on your browns in place.
Buy HERE!
Fuller Looking and Dimensional Brow Kit (RM145)
This ABH brow kit will make your brows the star of the show. The Brow Definer is a dual-ended pencil with a custom-built spoolie to brush and blend the hairs on your brows after you define and fill them in with the triangular tip pencil. Afterwards, the Brow Pen adds dimension to places where you desire more fullness by micro-stroking hair-like texture. Top it all off with the Mini Clear Brow Gel to set it all in place, making your brows completely budge-free.
Buy HERE!
Brow Grooming Kit (RM220)
If you just want to trim your eyebrows and wish to make your natural brows shine, get Anastasia's essential salon-quality tools to create that superstar eyebrow. The package includes stainless-steel Precision Tweezers with a sharp, angled tip for grabbing and pulling out hairs by the root and removing even the finest brow hairs; and a pair of carbon-steel blade scissors for precise and straight trimming. The kit also includes the Mini Clear Brow Gel to finish off your natural brow look.
Buy HERE!
Mini Matte and Dewy Duo (RM125)
Get the best of both worlds with this limited-edition Mini Matte and Dewy Duo to go for either a matte look or a more radiant one. Mini Dewy Set Setting Spray (original coconut-vanilla aroma) is a hydrating formula that smoothly mixes products together while setting makeup, providing a dewy (never greasy) and radiant look on the skin. If you want to go matte, choose Mini Loose Setting Powder (translucent), which has a lightweight, superfine powder composition that absorbs oil, reduces shine, and gives you a beautiful matte look.
Buy HERE!
Primrose Palette (RM270)
Finally, add a touch of 'spice magic' with the Primrose Palette, a rich rose-inspired palette accented with earthly and jeweled neutrals. In an extra-large pan, 10 all-new shadows and pigments, as well as two new blush tones, are included, with velvety mattes and multi-dimensional metallics for your full-on glam and sultry look.
Buy HERE!
The Natural Looking and Budge Proof Brow Kit, Fuller Looking and Dimensional Brow Kit, Brow Grooming Kit, Mini Matte And Dewy Due and Primrose Palette are AVAILABLE now on sephora.my and in stores nationwide.