Finding the right shade of lipstick can be a bit of a toughie, especially now, since we're still in the midst of the Covid-19 pandemic. Testers have been stored away and you can only rely on the packaging and pictures that the stores provide to check whether or not a shade is right for you.
I can remember countless times when I bought lipsticks without the help of testers, only to get back home to try them – and feeling disappointment. If the formula is not really to my liking, I can still tolerate it. However, if the shade is too cool for my skin tone – money down the drain, I tell you.
Personally, I find the worst picks would be the pink shades, because the perfect pink for your lips is not always easy to find. They're either too bright or too cool, and would look completely unflattering on you.
But after thorough research on my end, I can safely say I have found an end to our misery. So, here's your simple guide to finding the right shade of pretty pink for your lips!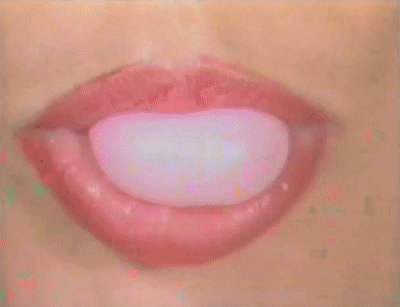 Know Your Undertones
To find out what your undertones are, which could either be cool, neutral or warm, simply look at the veins on your wrists. You would see those lines on the bottom of your wrists to indicate whether the colour would be blue, blue and green or green. The picture below would give you a better description of how to discern the colours better:
After knowing the colour of your undertones, then you can know which lipsticks you should buy. Here are examples of pink lipstick shades from both high end and drugstore brands that you should opt for when you go for a makeup shopping spree:
Cool Undertones: Blue-toned pink would be a suitable choice for paler complexions. Much like Barbie pink, but if it's too bright for you, then these two choices should be good for you.
High End: HUDA BEAUTY Power Bullet Matte Lipstick In Bachelorette
Buy HERE!
Drugstore: L'Oreal Rouge Signature Empowereds In Desired
Buy HERE!
Neutral Undertones: Consider yourself as God's favourite if you have neutral undertones, because you can literally rock any shade of pink lipstick in the market. From cool tone to warm, the choices are endless for you – but if you still want our opinion on which one is the best for you, then these two lipsticks would look awesome on you.
High End: SEPHORA COLLECTION Cream Lip Stain In Pink Soufflé
Buy HERE!
Drugstore: BREENA BEAUTY Velvetcreme Matte Liquid Lipstick In Milkshake
Buy HERE!
Warm Undertones: For a warmer undertone, your go-to shade would be more of a berry coloured lip for a glam look to impress your date. Here are some options of berry lipsticks that you should totally try.
High End: RARE BEAUTY Lip Soufflé Matte Lip Cream In Strengthen
Buy HERE!
Drugstore: MAYBELLINE Superstay Ink Crayon In Settle for More
Buy HERE!
More lipstick lessons? Read here: 
https://lipstiq.com/feature-story/182421/rock-the-red-lip-by-wearing-taylor-swifts-favorite-red-lipsticks/
https://lipstiq.com/beauty/182024/tones-for-the-tan-best-nude-lipsticks-for-every-brown-girl/