The 12.12 Sale is all about splurging on new clothes and jewelry because why not, right? It's been a hard year for all of us, so spending some moola to treat yourself shouldn't hurt anybody (except, maybe, your pocket).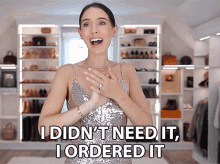 With all the big international brands out there having their sales, enticing consumers with their products and promotions, I'm going to bring us back home and tell you guys about local businesses that you should show your endless support to.
I think #sapotlokal should be our motto when shopping, because what better way to #kitajagakita than to show our appreciation for Malaysians' success in business and commerce.
Without further ado, here are some products from our local businesses that you should splurge on on 12.12!
Makeup
Beautyra Baddie Collection Lipstick
https://www.instagram.com/p/CXK_elzJFJo/
For as low as RM30 each, you can get the smoothest and most pigmented lipsticks sold on the local beauty market – Beautyra's Baddie Lipstick Collection. Beautyra has been consistently releasing bomb*ss makeup, so you know she won't disappoint with this collection. Differing ranges of browns for all skin tones to wear, so get yours now at Shopee before it's too late!
Click HERE to buy your Beautyra's Baddie Lipstick Collection now!
Velvet Vanity's Liquid Matte Lipstick & Glo With The Flo Liquid Blush
https://www.instagram.com/p/CXORkU6ppNX/
A fan of natural and dewy makeup, but tight on budget? Then Velvet Vanity is the one for you! For only RM29 (originally priced at RM49), you can get their best-selling Liquid Matte Lipstick to add to your growing lipstick collection. And look fantastically flushed all day with their liquid blush, Glo With The Flo, that comes in two bundles for only RM55. Head on over to their Shopee site to get Velvet Vanity's amazing products now!
https://www.instagram.com/p/CWdWwDGJ4IL/
Click HERE to buy your Velvet Vanity's Liquid Matte Lipstick Collection and Glo With The Flo Bundles now!
Household
All About Plants
If you wish to elevate your house with some cactus-y style while still #sapotlokal, shop at All About Plants to satisfy your decor needs. Currently having their YES promo, the pretty plant shop is having their Desert Collection sale with items going for only RM15 (each).
DM All About Plants HERE to purchase your Desert Collection now!
Fashion
SHEIN! We're all familiar with this brand, and maybe have some of their clothes and accessories. Not only is SHEIN inclusive in its sizes (shout out to all my plus-size girls!), but they also cater to all types of styles, from grunge to baddie, so nobody gets left behind.
But, what if you want to try on a different style, a more colourful one at that. SHEIN's gotchu, again.
SHEIN has collaborated with the one and only Yaya Zahir and they are presenting a line featuring a spectrum of eccentric and vibrant statement items, with a hint of edginess for those who wish to strut the street in style with a POP of color!
The actress, TV host, fashion personality, and model, has partnered with SHEIN, making it their first-ever Malaysian collaboration, to give you even more reasons to hit the streets this Christmas season in impeccable style.
Yaya and SHEIN does not disappoint in terms of colours, patterns and unique statement pieces that they are serving in this line. Let's take a sneaky-peaky into some of the garments that they have put out.
"As for the colours, I wanted something fun and exciting that will stand out from your wardrobe. Imagine when your mood is down, the day is gloomy and bad, wear one of my pieces and tell yourself, I'm me and I'm capable of anything!" – Yaya Zahir
Colour-blocking the house down! Yaya Zahir strikes a pose in two-toned, high-waisted pants to add a quirk to her whole ensemble. Pair the unique pants with an emerald one-shoulder top and top it all off with a brilliant blue blazer to make your whole outfit pulled together beautifully.
Get The Look:
SHEIN X YAYA ZAHIR Checker Print Two Tone Straight Leg Pants: RM62 (original price RM89)
SHEIN Ruched One Shoulder Crop Top: RM22
Single Button Flap Detail Blazer: RM115
Go extra bold with an orange bubble sleeve blouse paired with black patent leather pants, OR opt for a super sweet look with the same fancy blouse and a white tweed skirt and a pop of pastel boots!
Get The Look:
SHEIN X YAYA ZAHIR Contrast Organza Lantern Sleeve Blouse: RM64 (original priced RM92)
Patent Leather Pants: RM147
SHEIN Split Hem Tweed Skirt: RM92
SHEIN SXY Minimalist Side Zipper Chunky Classic Boots: RM158 (originally priced at RM170)
For the ultimate punk princess look, put together a vibrant pink flared skirt with black knee-high chunky heeled boots to stomp the street with pride. But maybe that's too risky for you. So, go for a more subtle, yet sophisticated look with the same skirt, but paired with a neon strappy sandal to WOW your significant other on a date night.
Get The Look:
SHEIN X YAYA ZAHIR Solid High Waist Flared Skirt: RM70 (original priced RM101)
Croc Embossed Long Barrel Chunky Heeled Boots: RM231
Snakeskin Printed Tie Leg Sandals: RM81
The SHEIN X YAYA ZAHIR collection features a diverse range of statement-making styles. The line is designed in a colour-blocking fashion that is excellent for captivating the eyes of people around you.
SHEIN is now selling the #SHEINXYAYAZAHIR collection. So, enjoy a special 15% off with no minimum purchase with promo code "YAYAZAHIR" from now to December 15, 2021, in honour of the collection's release!