With the 12.12 Sale around the corner, everyone is ready to pounce on the items they want to check off their list. And with major discounts, items will be available at rock-bottom prices! Yes, it is a little early for Christmas gift shopping – but why leave it to the last minute, when you have this golden opportunity? With that in mind, we've compiled a list of things you can get just before the festive holidays, from Christmas decor to cozy dresses! Read on to see if you'd like to add anything to your shopping cart.
Christmas decoration & others
Cookie Cutter Set
Nothing's better than a warm plate of cookies. And even better: Gingerbread cookies to get the jolly mood going. Plus, it could be a cute little bonding experience to bake Christmas cookies with your loved ones.
Price: RM2.99 – RM6.99
Click here to buy!
Christmas Sticker Roll
So you've got your Christmas wrapping paper, colourful ribbons, and the most adorable witty Christmas cards you could find. But here's a fun addition to your Christmas presents. Stick on these playful Cotton On stickers  onto your wrapped presents, they'll surely get a laugh out of anyone.
Price: RM5
Click here to buy!
Christmas Decoration Table Cloth 
Setting the table for Christmas dinner is a MUST, especially if you're hosting. Get yourself these festive-looking table cloths to amp up the layout. Oooh, that Christmas tree cloth is absolutely stunning, I need that!
Price: RM18.99
Click here to buy!
Christmas Tree Star Top
Also an essential in Christmas decor, a Christmas tree is nothing without these star toppers.
Price: RM26.90
Click here to buy!
Christmas Clothes
Show up to Christmas dinners in these fancy dresses to show out that one bitter aunty who's always pointing out that you gained weight.
Colourblock Notch Detail Skirt with Belt
This two-toned pencil skirt is so simple, yet elegant. Pair it with a satin top and light-coloured heels just like this and your outfit is complete!
Price: RM48.90 (Original price RM95)
Click here to buy!
Off Shoulder Sweater Dress
Looks so snug and cute – I might just cop this one for myself. You can get this cozy number from Zalora for half the original price.
Price: RM51.90 (Original price RM105)
Click here to buy!
Ruched Fit and Flare Knit Dress
This long-sleeved knit dress is the perfect choice if you want to go for something modest and elegant.
Price: RM51.90 (Original price at RM105)
Click here to buy!
Gifts For Friends & Family
The-Dreamday-Pattern-Journal-Paris-Heraldic
Bookxcess is having a major year-end sale for all book-lovers. This pattern journal is the perfect gift for anyone who's a bookworm and loves to draw. While most of the pages are blank for writing or doodling, there are a few pages with intricate patterns for you to fill in with colour.
Price: RM12.90
Click here to buy!
A5 Letter Set
Another item from Bookxcess, this set of pastel coloured paper sheets accompanied by envelopes is a must-have for that one friend who loves to write letters.
Price: RM7.90
Click here to buy!
MAC Matte Lipstick #612 – Russian Red
Valiram 247 is having a big sale, with items selling for discounts of up to 90%. So what are you waiting for?? Get on their website and get yourself gifts from luxurious brands for nearly half the price (gifts for your buddies of course, not just you.)
Price: RM51.60 (Original price RM86)
Click here to buy!
Yves Saint Laurent Rouge Pur Couture Satin Lipstick #72 Rouge Vinyle
Price: RM85.80 (Original price RM143)
Click here to buy!
Now you've got a few good items on your list, so happy shopping!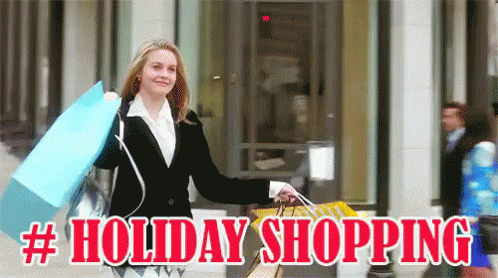 For more on the 12.12 shopping craze, check out these articles!
https://lipstiq.com/feature-story/183610/12-12-sale-want-to-splurge-but-on-a-budget-we-gotchu-budgeting-101/
https://lipstiq.com/wellness/183424/12-12-sale-well-well-6-wellness-items-priced-under-rm50-youve-got-to-get/