Foundation fam – did you know that you could enjoy smoother makeup application if you shave away the peach fuzz on your face? Well now you do – and I know it's another tedious step to add to your routine, but if it's for better and even application of foundation, then it's worth a try.
Peach fuzz is the fine hairs on your face that are usually much shorter and softer in texture compared to hair on the rest of your body. You might have heard of the myth that if you shave the hairs on your body, they'll grow much thicker. Fortunately, though, it doesn't apply to peach fuzz. Because this misconception has been debunked, women no longer have to dread the "man beard."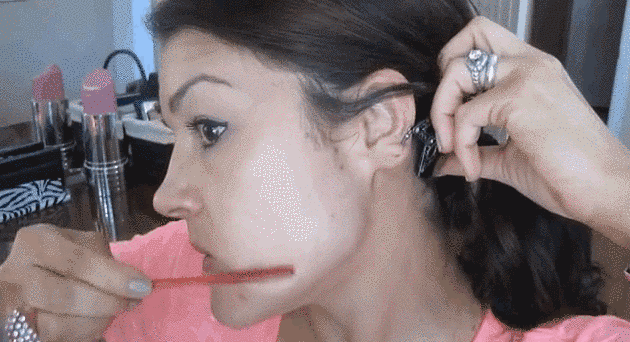 So, if you can shave the hairs on your legs and arms, why can't you do the same on your face, right?
But before you get that razor, learn the safe way to properly shave your face. So here is a step-by-step tutorial on how to shave peach fuzz the correct way! 
Step 1: Wash Your Face 
Wash your face with a cleanser of your choice to get rid of all the gunk and dirt on your face. You should always have a clean canvas when you want to apply something to your face.
Step 2: Apply Moisturizer / Serum 
Once you're done washing your face, apply your favorite moisturizer or serum all over your face. By doing this, it will make your shaving a whole lot easier, as the tiny hairs won't fly off and land all over your vanity or on your clothes.
Step 3: Ready With The Razor 
WARNING: DO NOT use the same razor that you use to shave your arm and leg hairs. Those razors are super sharp and could potentially cut you. Opt for an eyebrow razor, as it is less sharp and is designed to shave parts of your face. Once you have that, move in a downward motion as you shave the hairs, and you will see the peach fuzz and dead skin cells just fall off you.
You're all done! Wipe away those hairs and go do your skincare routine as per usual. The next time you apply your foundation and concealer, you can literally see much smoother makeup application.
More skincare tips? Read here: 
Skin-Unwind: Daily Habits That Can Take Some Years Off Your Face Without Spending A Dime!
Bush On Top Or Nude On Top? Let's Talk About Shaving Your Vag Before Doing The Deed