Having that flushed look, as if you had just come out of a hot shower or run through a meadow of wildflowers, is what we all desire, really. Pink, rosy color blooming on the apples of our cheeks would perfect our makeup look for the day.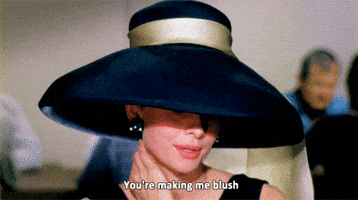 Finding the right shade of rose in the blush realm is teensy-weensy hard when we consider our skin tones because, on occasion, it would be either too pink or too red – or either too cold or too warm.
If you're still looking for that perfect rosy-peach flush, look no further. You've come to the right place!
O-Bloos Rosi Drops is a new product by Drunk Elephant. A concentrated, buildable drop that adds a warm flush of colour while also strengthening the acid mantle of the skin.
Using this product, you can effortlessly get that radiant, flushed look. A nourishing mix of barrier-replenishing omega oils and vital fatty acids keeps skin supple and soothed, while a golden peachy-pink flood of color wakes up your face.
O-Bloos (the O stands for omegas) provides skin that beautiful blush, that says, "No one knows why you're flushed." The buildable, watercolor-light formula is given in concentrated drops that may be combined into your other Drunk Elephant products.
Sappanwood bark, a vegan pigment, gives O-Bloos its warm pink tones, while potent antioxidants (white tea, grapeseed, and cocoa extract) protect skin from free radicals.
Silicones, drying alcohols, aroma, and essential oils are all absent.
Like any liquid blush, you just simply shake before applying. Dab a small amount of O-Bloos on the apples of your cheeks or anyplace else you want a warm, natural-looking flush of peachy-pink colour, and barrier-fortifying omega fatty acids. Alternatively, mix a drop or two into your serum, cream, or oil that you have at home for a rose wash of colour all over.
Drunk Elephant's O-Bloos Rosi Drops retails for RM159 and is available on sephora.my, in-app, and in select Sephora stores.
More on Drunk Elephant? Read here:
https://lipstiq.com/beauty/skincare/181838/sound-the-trumpets-for-drunk-elephants-holiday-2021-kits/