Shopping malls are usually Malaysians' first option when it comes to choosing a place to hang out. Malls offer various stores, activities and entertainment, and the fact that you can be indoors, within air-conditioned environments, makes it all even better. It seems like the Klang Valley is already awash with shopping malls to spend entire days in. But if you think greater KL has reached its mall quota, think again. Because NINE new shopping malls are set to open soon!
That's right, shopaholics! New shopping outlets will soon open all around the Klang Valley that will make your shopping experience even more exciting.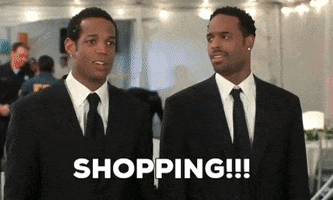 Here are 9 shopping malls set to open soon:
Pavilion Bukit Jalil
Opening at the end of this year, Pavilion Bukit Jalil has become one of the most-anticipated malls in the country. The centre is approximately 1.8 million square feet of retail space and will be a shopping paradise filled with F&B outlets, an ice skating rink, karaoke outlets, and a Dadi Cineplex.
Mitsui Shopping Park Lalaport
Mitsui Shopping Park Lalaport Kuala Lumpur, located in Bukit Bintang, will be the first LaLaport in Southeast Asia. It comprises 1.4 million square feet of retail space and promises to provide shoppers with innovative retail experiences. The coolest thing would be that the LRT and KL Monorail provide easy access to the mall.
Datum Mall Jelatek
Datum Mall is mostly a community shopping centre. When riding the TRX, it takes only 7 minutes to get to KLCC, which is located in the city center. You don't have to endure the traffic, because the mall is connected to the Jelatek LRT station. Familiar stores such as Mr. DIY, Net Food Garden, Jom Bali, and Daiso are what you'll discover here.
Setia Ecohill Walk Mall
This is anticipated to be Semenyih Township's largest mall. You'll have access to top entertainment and fine eating outlets courtesy to the 23,000 square feet of retail space. MBO Cinemas will be the first anchor tenant, according to the developers. The one-of-a-kind mall is created with broad corridors and breathtaking views, allowing you to enjoy natural light while shopping. It will contain a four-story parking garage with 2,000 parking spaces, so you won't have to worry about finding a spot.
Setia City Mall Phase 2
If you are into Setia City Mall, you'll be glad to know that it's growing! The mall will be able to accommodate another 150 retailers thanks to the additional 400,000 square feet of space. You'll find everything you need for shopping, dining, and entertainment here. With their enlarged entertainment areas, you can also spend valuable time with friends and family.
IOI City Mall Phase 2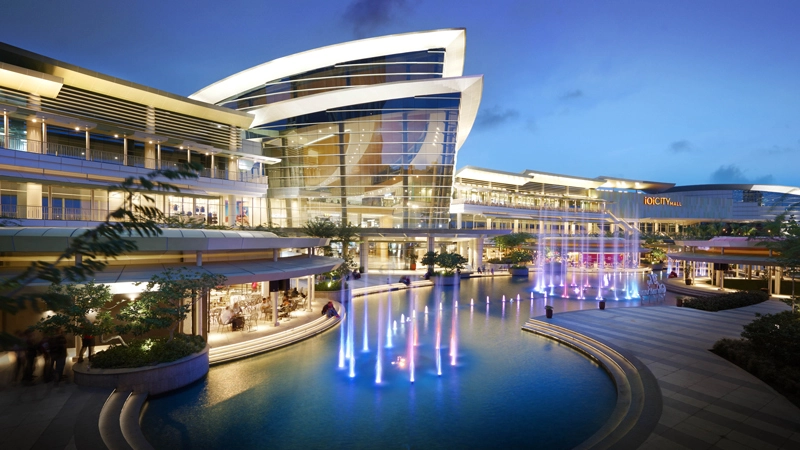 Phase 2 of IOI City Mall is expected to accompany Phase 1 of the mall. Phase 2 has a central glass atrium and an additional 1 million square feet of space. Visitors will be able to admire the sky while being cocooned inside. There will also be an exhibition hall, a new cinema concept with an IMAX theatre, a dining arcade with a drop-off zone, edutainment and entertainment centres, as well as a rooftop sports centre and gym. IOI Mall has a total area of 2.5 million square feet when Phase 1 and Phase 2 are merged. This will make it Malaysia's largest regional mall!
KSL Esplanade Mall
This is a one-stop shop for all of your requirements. KSL Esplanade Mall is only a 10-minute walk from a nearby LRT station, and provides more than enough excitement as well as shopping and dining experiences. You may pass the time with an educational movie, a unique indoor children's playground, an urban exercise park for adults, and a swimming academy. When the mall is open, have fun wandering around it!
8 Conlay
8 Conlay is a large mixed-use project that blends luxury lodging with a lifestyle retail podium. In the centre of KL's Golden Triangle, it will be the world's tallest twisted twin residential tower. Pavilion KL and the MRT station will be just a short walk away from this mall.
Permata Sapura Tower
Mount Kinabalu was the inspiration for this structure. It is a mixed-use development in KLCC, close to the conference centre. There are a total of seven floors, with five for parking and the remaining two for shopping. By connecting its parking area to the KLCC subterranean car park, it is designed to blend effortlessly into the KLCC area. Lot 91 seems to be another name for Permata Sapura.
So, ladies, get ready for the most exciting shopping adventure you'll ever experience – and like our favourite gossip girl used to say:
"Whoever said money doesn't buy happiness didn't know where to shop." – Blair Waldorf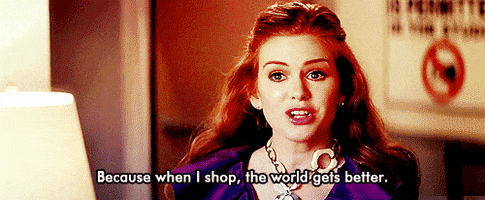 Source: hypemy