Marie Kondo has literally changed the way we keep and look at our things. The show has ignited many people's interest in organizing, tidying up and living in simplicity. If it was easy, shows like this would never become a hit.
The biggest and hardest task is organizing your kitchen and pantry, because there's where food items, back stocks, utensil and many other stuff are kept. Being a common and one of the most used space by everyone, an organized and well-displayed kitchen is essential to navigate around easily. A well-kept kitchen is also be a reflection of your personality and character.
If you're looking for ways to add character and structure to your kitchen, these handy tips will surely get you there. It's time to Marie Kondo our kitchens!
1. Organize items by use
Place the items that you use on a daily basis and occasionally in separate sections. This will make it easier for you to navigate in the kitchen, as well as get things done without inflicting chaos.
2. Have closed and exposed shelves
The best way to keep your kitchen noticeably neat would be by dividing your cabinets with open and closed shelving. Keep big items like your pots and pans in closed shelves to avoid a messy or cluttering feel in the kitchen. Showcase your special pieces of dining ware or attractive kitchenware on open shelves for an attractive display.
3. Invest in good quality containers and label items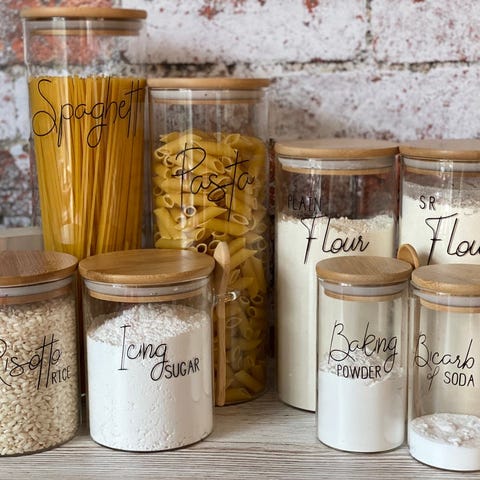 Keep your daily using staples in clean glass jars, bottles or container, while storing visually cluttering items hidden in the cabinet. It's a good idea to label your items with stylish looking kitchen labels.
4. Hook it up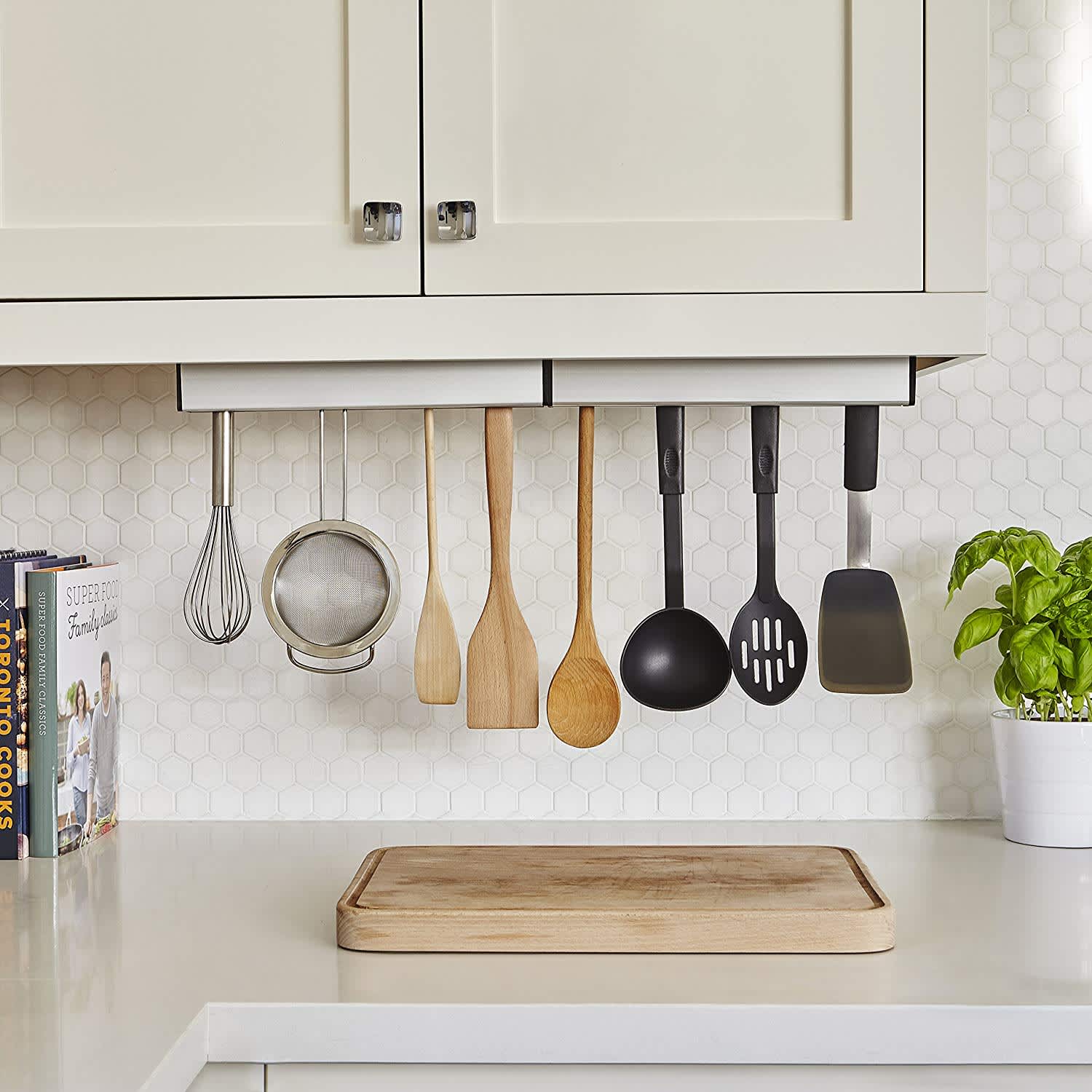 Add a steel rail to hang frequently used items like utensils, spatulas, whisk, or a magnetic strip to place kitchen knives. Items placed in such a manner will ease your cooking by being to access them easily. Hanging items in your kitchen will not only save time, but saves up a lot of counter space!
5. Bowls to the help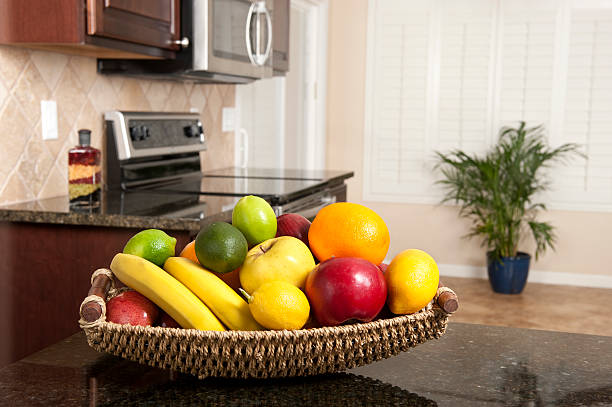 Fruits and veggies are so vibrant in colour which can lift up the entire space with proper presentation. Simply dig in your cupboard for a big bowl and place fruits or veggies for an aesthetically-pleasing and neat arrangement.