Hair shedding and hair loss are part of everyday life and often seem like a never-ending cycle. But the fact is, hair loss can be average and manageable with RYO's Scalp Bio Lab's latest development.
South Korean haircare brand RYO introduces the solution backed by 40 years of research to address the needs for hair loss with the all-new RYO Hair Loss Expert Care formulated with Ginsen9EX™ technology powered by RYO Scalp Bio Lab.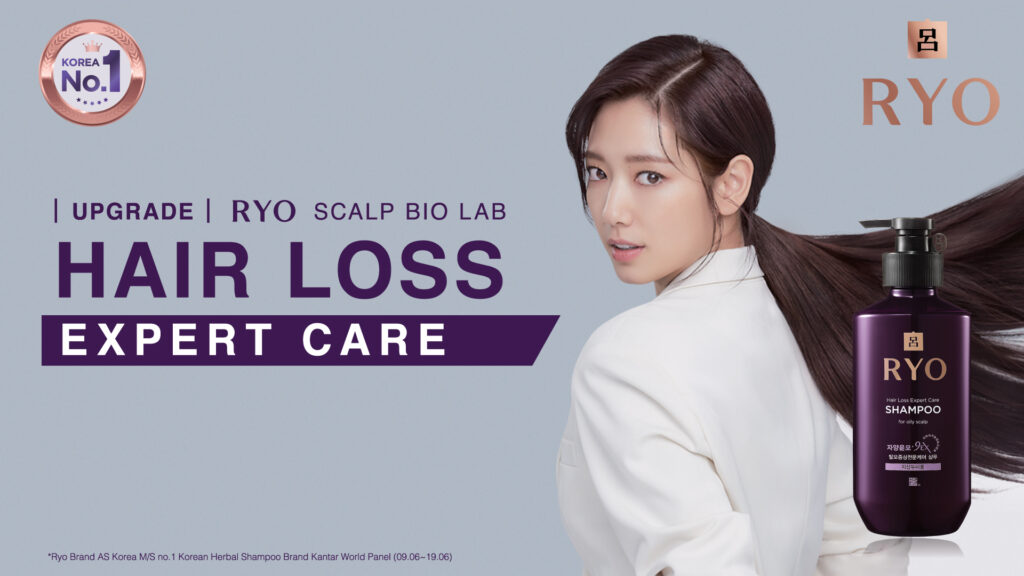 What is Ginsen9EX™ technology?
Ginsen9EX™ consists of 9 kinds of carefully selected ingredients, including the whole ginseng plant, based on research on materials. It is completed with RYO's patented scalp and hair care optimization technology using whole ginseng plant, three yellow-coloured herbs (Scutellaria Baicalensis, calendula, honeysuckle), and five white herbs (Ginseng root, rice, Imperata Cylindrica root, Sesame seeds and Tribulus Terrestris fruit) soaked and extracted for 100 hours to optimize the benefit on scalp and hair care.
The newest technology Ginsen9EX™, applied to the RYO's latest Hair Loss Expert Care 9EX line provides nine kinds of effects that improve rough hair and hair tensile strength by providing scalp moisture and nourishment as well as hair moisture, soft feeling, shine, heat protection and elasticity in addition to anti-ageing effect.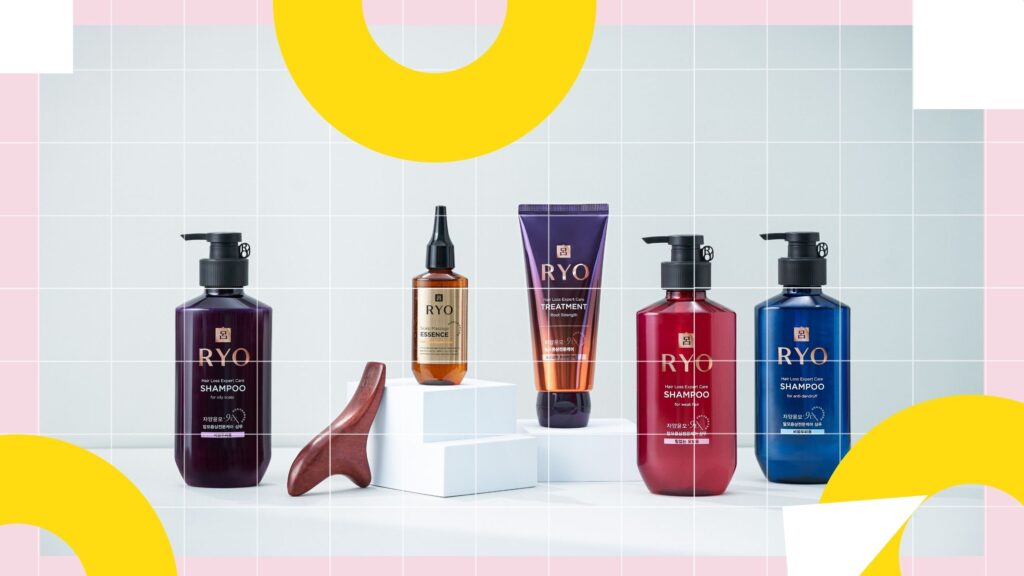 Why is RYO a must-have hair product?
RYO was born to help find treatments for challenges such as the damaged scalp, hair loss, dandruff, and dryness. As a premium hair care brand RYO successfully delivers fundamental nutrients to the hair and scalp through the carefully selected Korean herbal ingredients and Ginseng to treat a variety of scalp and hair health concerns. RYO protects your hair from the root.
The RYO Hair Loss Expert Care line comes in a complete hair care range designed as a four-step hair care routine to provide the ultimate sensory experience with whole scalp and hair loss care.
It is the first MFDS (Ministry of Food & Drug Safety of South Korea) approved hair loss care with caffeine as a functional ingredient for hair loss. In addition, the customized hair loss care shampoo is suitable for various scalp and hair needs!