Kylie Cosmetics, Kylie Skin, and now Kylie Swim—if there's one thing Miss Kylie Jenner is good at, is feeding the world with her entrepreneurial skill. And honestly, we ain't complaining. Following the footsteps of Rihanna, Kylie has now tied up to having three different businesses in different sectors. Seriously, that's a total billionaire move. 
It all began Tuesday when she dropped the news regarding her swimwear line. She posted some teaser images on her IG feed and her Stories. In the initial pic, she's wearing a pink-and-orange dyed style featuring a halter top, high-cut bottoms, and strappy details across the torso. Sexy.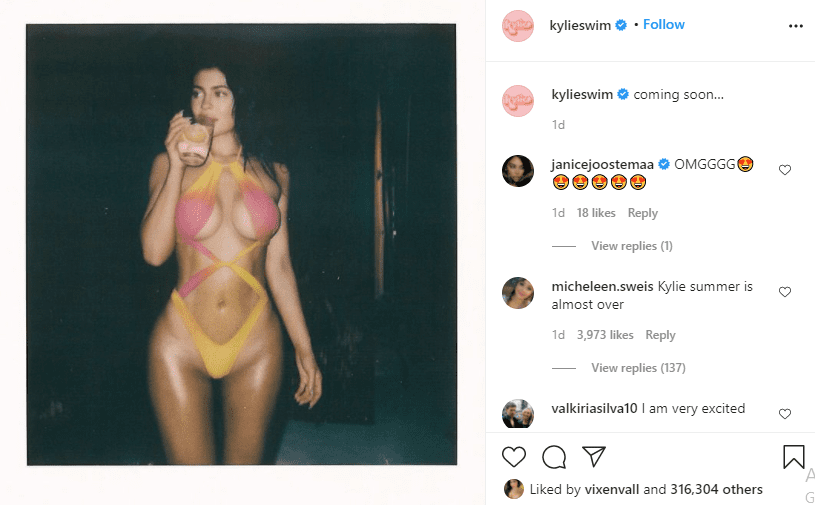 In some behind-the-scenes photos on her Insta Story, there was also a sneak peek of an orange one-piece with underwire, as well as a bright yellow design. Considering the youngest Jenner sister's eye-catching fashion choices, especially when it comes to swimwear (just reference this, this, this, and this, for starters), it makes sense that just from these snippets, we can tell there will be bright colors and daring cutouts included in the mix.
The only details are that the launch is "coming soon…" according to the bio of the IG page and that perhaps there will be a retro aesthetic based on the groovy-looking font choice for the logo. Just speculating here!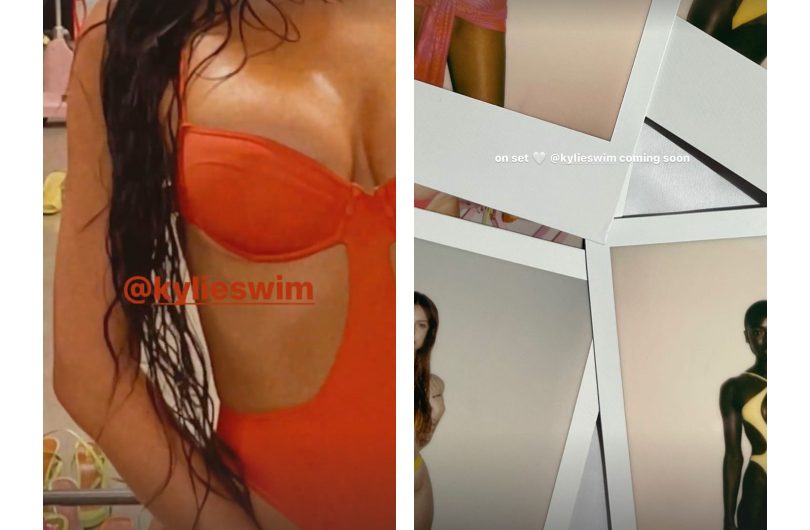 Kylie is just the latest celeb getting into the industry, as there are countless others out there including Emily Ratajkowski's Inamorata Swim, Candice Swanepoel's Tropic of C, Ashley Graham's partnership with Swimsuits For All, and even sister Khloé Kardashian's Good American brand offers swimwear. Kendall + Kylie—i.e., the line started with older sister Kendall that debuted in 2016—also has one-pieces and bikinis, so not sure how things will pan out with that now that Kylie is branching off with her own styles.