I'm sure we would all have had our fair few inner supermodel moments, leering and smirking in front of the mirror, secretly wishing we were walking down the pageantry stage… This is your chance to shine, as the Miss Universe Malaysia Organization (MUMO) will make your dreams come true!
The National Audition For Miss Universe Malaysia 2021 Is Happening On 10th to 11th April 2021 From 10 am till 5 pm.
It's finally time to grab your heels to clasp the crown ladies! The road heading to the Miss Universe Malaysia 2021 pageantry is finally OPEN! Ambitious, young Malaysian females who meet the Miss Universe Malaysia Organization (MUMO) requirements and are interested in being the next Miss Universe Malaysia 2021 are invited to attend the National Auditions as follows: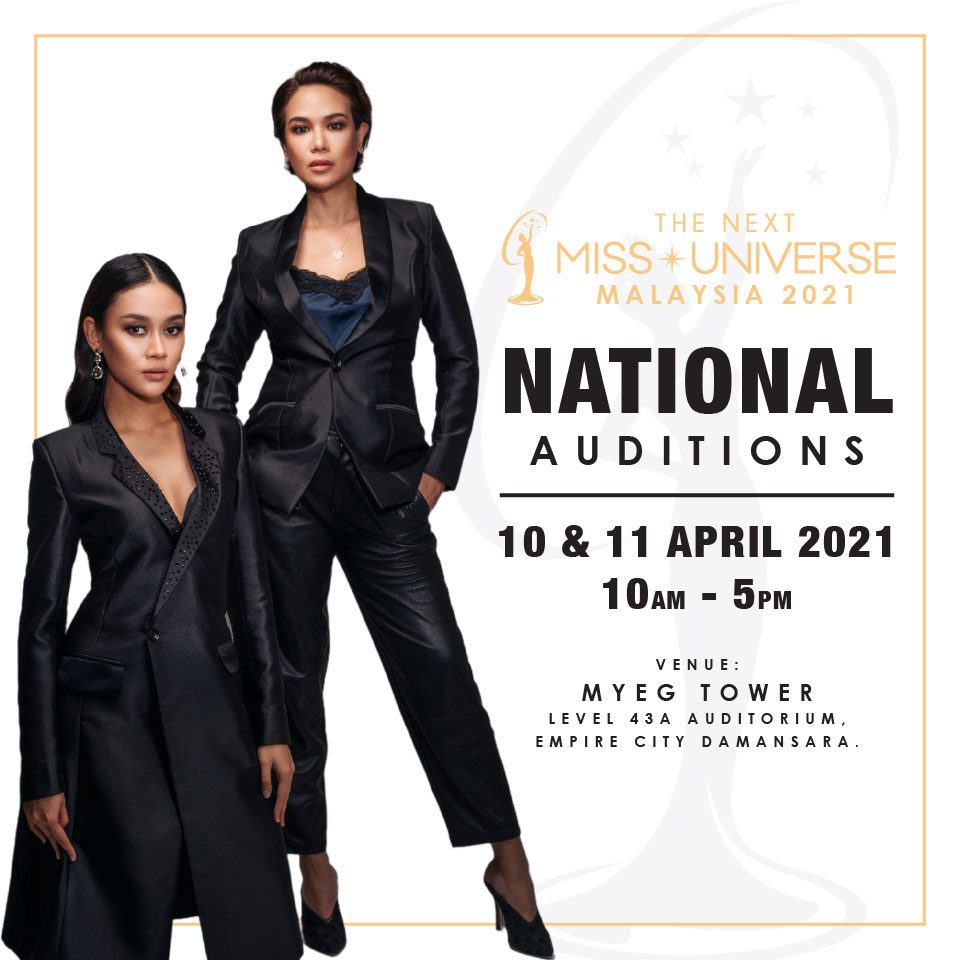 Date: Saturday, 10 April & Sunday, 11 April 2021




Time: 10AM – 5PM




Venue: MYEG Tower, Level 43A Auditorium, Empire City Damansara, Petaling Jaya,




Selangor (Waze: MYEG Tower).
The Miss Universe Malaysia Organization (MUMO) hosts the country's premier pageant and reality TV event annually. It was established 55 years ago in 1962 and relaunched in 2010 with the aim of providing a stage for young, ambitious Malaysian women to represent their country on the international stage, which is Miss Universe.
Requirements:  
Contestants must be Non-Muslim Malaysian female citizens.

Contestants must never been married or divorced or have had children.

Contestants must be at least 18 and under 27 years of age before January 1st in 2021 in the year they wish to compete.

Contestants must be at least 168cm height and above in order to participate.

Contestants must be able to communicate in any of these languages; English / Bahasa Malaysia / Mandarin / Tamil.

Contestants must be able to personify all the values and attributes of being a Miss Universe Malaysia. This includes; confidence, strong work ethics, commitment, professionalism, talent, grace, and beauty.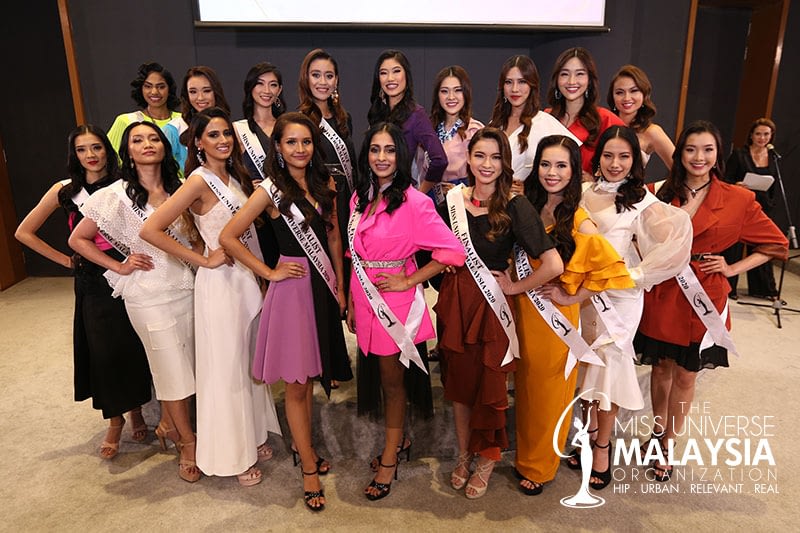 Contestants must arrive well-dressed, with makeup and high heels, and carry both the original and a photocopy of their MyKad, and three (3) recent photos consisting of their face, mid-length shot, and a full-length shot (photos need not be professionally taken).
The Miss Universe Malaysia titleholder can foresee a life-changing experience once she dons the crown. Come present and unveil yourself at the audition, spreading your wings donning the hidden supermodel talent! 
Contestants who want to compete but are unable to attend the National Auditions could apply ONLINE! Please keep in mind that audition dates can be extended, so stay tuned to their social media accounts for the most up-to-date details.
Pertaining to any other recent news or updates, the contestant could get all your deets at their social media handles here:
As Miss Universe Malaysia, she will take the title with her everywhere she goes and will inevitably become a public figure. She will have a forum to market herself and champion a cause that she is passionate about and also have the ability to network with prominent, influential personalities from around the world, collaborate with leading industry players, and gain exciting visibility and opportunities to pursue her personal and career goals.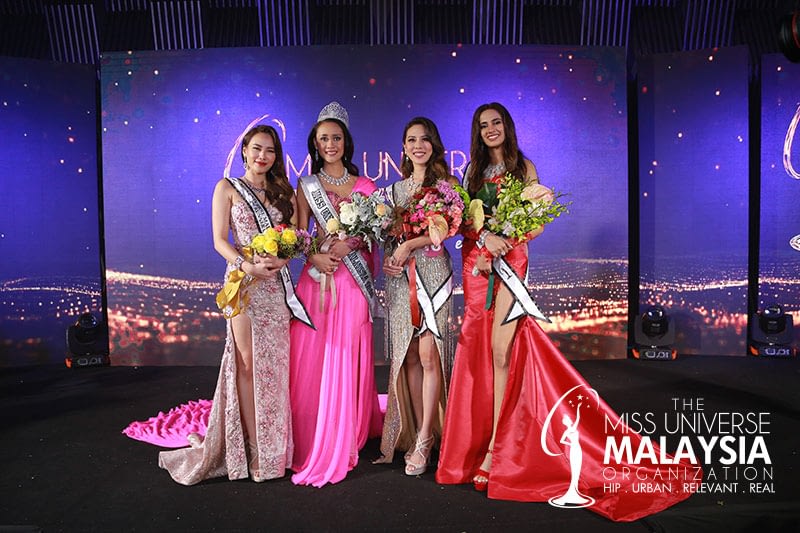 The crowned queen will have a once-in-a-lifetime chance to fly abroad to represent Malaysia at the international Miss Universe pageant.
This is a once-in-a-lifetime opportunity girls, bracing you with a lifelong opportunity to cherish! DON'T MISS IT BEAUTIES!!