Ask any women, young or old, what defines beauty for them and they will say, ageless beauty. Needless to say that everyone desires a plump, wrinkle-free, dewy and glowy skin at any age. As we ring in the New Year, the ever youthful megastar, Jennifer Lopez has also launched her brand new beauty line called, JLo Beauty, and we're all raving about it. Well, what's not to love about a beauty brand by an icon who looks smashing at 2020 Superbowl Half Time Show and still rocking in her 50s'? J Lo is truly an example of ageless beauty. So, a beauty line from JLo makes all the more sense.
With the soft launch of the beauty line done in December 2020, a full release of the line is now available worldwide. JLo Beauty comprises of eight glow-enhancing products including staples like a moisturizer, cleanser, and serum, as well as a dietary supplement.
The hero ingredient in her products is olive oil, which has been their family beauty secret passed down from her grandmother and mother for healthy and shiny hair, skin and nails. JLo Beauty Olive Complex is rich in antioxidants with a blend from squalane, fermented oil, olive leaf extract and extra virgin olive oil, to achieve long-lasting hydration, instant and lasting glow, and visibly plumper skin. No wonder Jennifer Lopez calls it "liquid gold".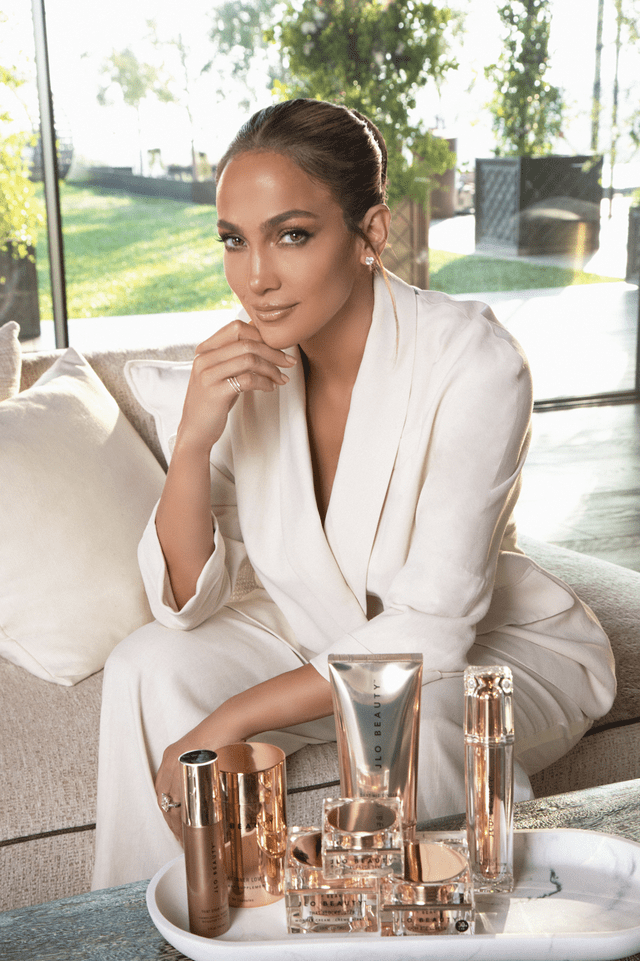 The superstar posted a video on New Year's Eve where she removes all her makeup on camera and showing how she looks like with no products on. She then decides to take her fans through her skincare routine using, of course non other than, JLo Beauty. The video was made following her epic performance on Dick Clark's New Year's Rockin' Eve with Ryan Seacrest where she was seen wearing a substantial amount of makeup, which made fans more intrigued to see the end results.
Sharing her skincare routine on Instagram after the event, J.Lo wrote, "We're fresh-faced for 2021 after yesterday's #WashAway2020 event. I cannot believe that @jlobeauty is available now 🤗🎉✨ It's been years in the making and it's finally here."
"We've spent hundreds of rounds of testing products and formulations," she continued, "all to make sure we created the perfect products for YOU to get THAT GLOW!!! ✨✨✨ I am so proud of what we came up with and I know you're going to love it. We're JUST GETTING STARTED!!!!"
According to DailyMail.com, J.Lo previously revealed, "I haven't ever had Botox to this day … I'm not that person. I don't have anything against people doing that; it's just not my thing. I'm more about a natural approach to skincare … but I want [my products] to work."
"I've been thinking about doing a skincare line probably for the past 20 years," says Lopez. "You just kind of have to wait for the right time. I think I needed to become a little bit more realized in myself to have a philosophy on an actual beauty company: beauty from the inside out and the idea of beauty having no expiration date."