While some businesses have started running operations from their offices, many employees are still working from home due to the Covid-19 pandemic. There's no doubt there are pros and cons to working from home, but some find it rather convenient as they're able save so much time by cutting short on commuting, not dressing up for work, and ladies finally land freedom to go makeup-free! Let's also not forget the luxury of waking up 5 minutes before attending to the conference call in your jammies! Irrespective of the location, work needs to be attended with focus, attention and inspiration.
Therefore, setting up a comfortable and productive home office is key to ensure work performance is sustained, even at the luxury of your own home. These spectacular celebrity home offices are sure to inspire you to take your creativity a notch higher, creating a working space that works for you.
Kourtney Kardashian
The Keeping up with the Kardashian star hired interior designer Martyn Bullard to create her dream workspace. Needless to say, Kourtney's great taste in design is reflected in her home office. The office space has ample of natural light flooding in, with hardwood flooring, rattan chairs and eye-catching film-inspired wall art.
Calvin Harris
The singer had recently sold his Hollywood home in January, but his office is surely worth a mention.  The office features an L-shape white desk, neutral coloured wall, black leather chair and minimal wall-art.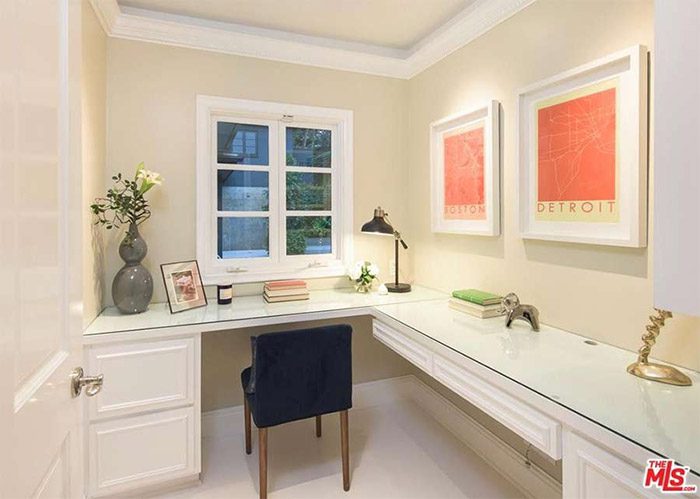 Zoella
Renowned vlogger Zoella brings a rustic charm into her office space featuring a retro theme with a large wooden cabinet, vintage record player and a copper telephone. There's also an eye-catching geometric print rug and a large plant that adds character to the room.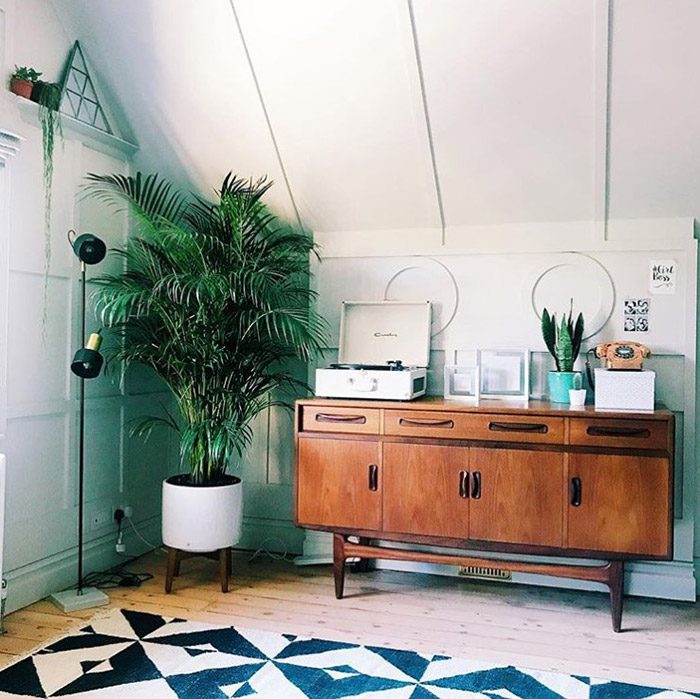 Jennifer Aniston and Brad Pitt
They were known as the hottest couple in Hollywood for a reason. They did not only look smashing together, but also owned a beautiful and super luxurious home, which is now sold. The home where they once live had the most impressive home office of the lot. Your eye would immediately land on the floor where a gorgeous large sheepskin rug is placed. It also features white hardwood flooring, Perspex egg chairs, a flat screen TV and a huge desk overlooking the room.